If you want to become a Certified Public Accountant, you must take the difficult CPA exam. This test is extremely important for developing your career— so you'll want to pass it on the first try. Of course, that's easier said than done, which is why you'll want to take a CPA prep course ahead of time.
In order to help you choose, I've compared two of the biggest names in the field: Becker CPA Review and Wiley CPA.
Both Becker and Wiley claim to be the top company in test prep. But only one of them can offer the best set of video lectures, multiple choice questions, and digital flashcards.
Read on to see which company has the better product!
Becker vs. Wiley: Price
Both of these CPA review courses have an identical price when comparing their complete sets. Each costs $2499 and includes their entire catalog of study materials. However, there is one key difference worth mentioning: Becker does a much better job of mitigating that price by allowing you to pay for it in monthly increments. They'll allow you to pay $200 a month until the course is completely paid off. They also offer some significant discounts on their courses.
In comparison, Wiley CPA is not nearly as helpful:
In contrast to Becker, Wiley expects you to pay the full price right out of the gate. That's pretty unreasonable for some students who need financing options. And while you might be able to work something out with PayPal Credit, this isn't a viable solution for students who already have a credit balance or don't have a PayPal account.
In the category, Becker easily wins despite costing about the same. Whether dropping their costs or extending the grace period for payments, something should be done in order to make this aspect of their review course more forgiving.
Winner: Becker CPA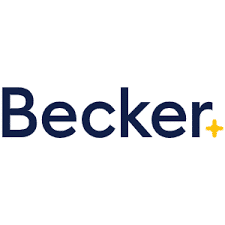 ---
Becker vs. Wiley: Study Materials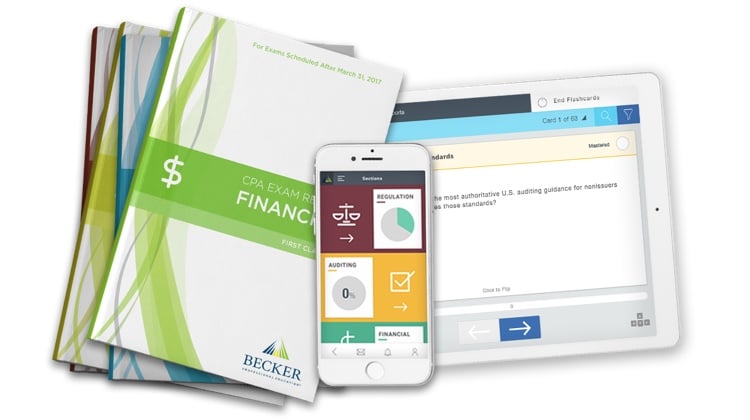 Much like the previous section, both of these review courses have similar offerings: multiple choice questions, task based simulations, video lectures, and so on. However, these two courses differ in the details— especially when it comes to which materials are offered in which course tier.
In addition to thousands of questions, Becker's CPA catalog also offers an Accelerated Study program. This program allows you to complete the course in just 12 weeks and provides immediate access to all of your course books and final review materials. You'll also be placed on an accelerated schedule so you can finish the course far faster than the competition.
Wiley's materials don't include anything like this. Furthermore, Wiley CPA doesn't have many of the other conveniences provided by Becker.
While offering similar study materials in identical formats, Wiley tends to be much more dry and boring, especially when it comes to lectures. I found myself frequently re-watching parts of their videos because I kept zoning out. Wiley needs to be much more engaging if they're going to ask you to spend months on their course.
Becker easily wins out here. Their content is much easier to follow and can be done on an accelerated schedule.
Winner: Becker CPA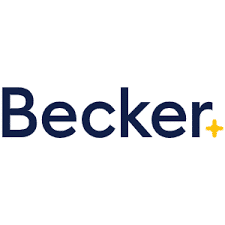 ---
Wiley CPA vs Becker CPA: Instructors
Becker has a highly qualified team of instructors. Each one has years of experience in both teaching and their own profession. Every single one of them has at least one degree and at least 10 years of experience teaching. Clearly, this CPA review company isn't playing around when it comes to your education.

For example, Becker's Michael Brown is a notable figure within Becker Professional Education, renowned for his profound expertise and pioneering contributions to the realm of CPA exam preparation. His wealth of knowledge and dynamic leadership have played pivotal roles in the advancement of Becker's educational offerings. With an unyielding commitment to student success,
Michael has been instrumental in crafting innovative curricula and resources, empowering candidates to confidently navigate and conquer the challenging CPA exam. His unwavering dedication to educational excellence continues to cement Becker as a trusted and effective resource for aspiring CPAs striving to reach their professional milestones.
But what about the teachers behind Wiley's review course?
Wiley's teachers are also very good— but they're not quite as qualified as Becker's. Typically, they skew closer to teaching experience and away from professional experience. Because of that, many of their teachers lack the real-world knowledge of their subject that makes Becker's courses so effective. This doesn't mean the teachers at Wiley CPA are bad; they just don't stack up against the competition.
Once again, Becker wins in this category. Their teachers are more qualified and experienced than Wiley, especially when it comes to professional accounting.
Winner: Becker CPA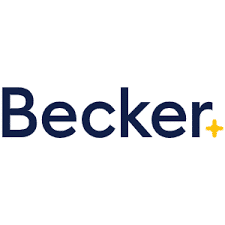 ---
Wiley CPA vs. Becker CPA: Mobile App
Although both of these companies offer mobile support for their CPA prep materials, they go about it differently:
Becker's mobile app allows you to switch seamlessly between studying on your computer and on the go. It's compatible with both Android and Apple devices, so you shouldn't be limited by your device. Plus, it contains the entirety of Becker's course content. This allows you to work on your phone with no limits. Finally, your mobile and desktop accounts are synchronized so you'll automatically pick up from where you last stopped next time you study. That way you won't have to waste time finding where you were once you switch devices.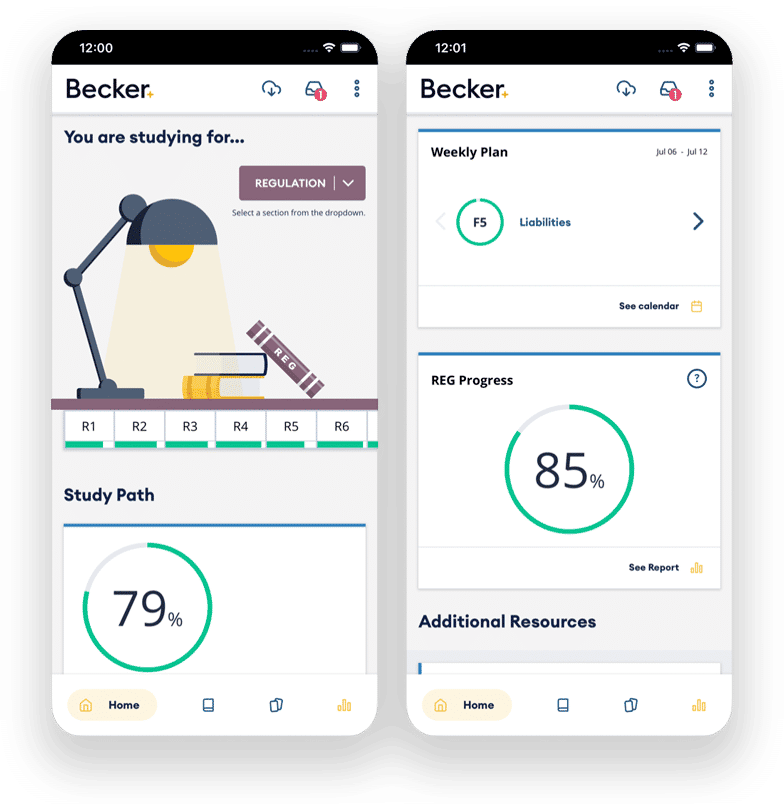 Wiley attempts to provide a similar experience with their mobile app, but the execution is much different:
Wiley's mobile app is dedicated entirely to study questions and digital flashcards. It's also available on both operating systems, but it lacks a lot of the content from the desktop version. Clearly, their app is intended to be a companion to the course, not a major part of it. Unfortunately, many students have remarked that the app is prone to crashing and connectivity issues, so you might not even be able to use its already limited features!
Becker is again the clear winner. Their app has far more content and allows you to seamlessly switch between devices. Wiley simply can't match that level of convenience with their current software.
Winner: Becker CPA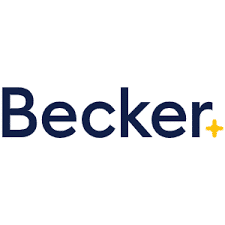 ---
Wiley CPA vs. Becker CPA: Add-On Content
Becker used to charge customers for add-on content, but now it's included free with their premium course. This includes hundreds of digital flashcards and additional practice questions. Plus, the course comes with print and digital textbooks that were also previously sold separately. Basically, this means you'll have access to everything you could possibly want in order to pass the CPA exam.
Just like Becker, Wiley includes extra flashcards and ebooks with their catalog. However, there are no bonus multiple-choice questions and you have to pay extra. This is pretty disappointing when compared to Becker's more generous approach, but it technically means they offer more add-on content.
Becker has a better approach in this area, but Wiley still offers a larger selection of add-on content. Still, Becker is probably a better option if you want to avoid paying for extra materials— they have more than enough for you in their top course.
Winner: Wiley CPA

---
Bottom Line
Becker is clearly the better option for a CPA exam prep course. They've won in nearly every category on this list and are much higher quality than their competition. You can't go wrong working with them, so you should check out their free demo as soon as possible!