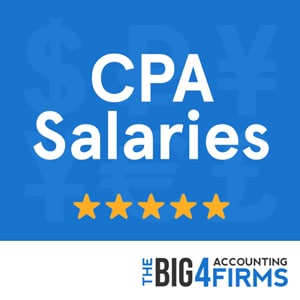 The phrases "average CPA salary," "CPA average salaries," and "entry-level CPA salary" are commonly searched on Google, and for good reason!
CPA (Certified Public Accountant) careers are among the best paying in the United States. Once you pass the CPA exam and get your CPA license, you'll be on your way to climbing the corporate ladder or starting your own business.
But how much should you be making as a CPA?
CPA salaries vary by area, accounting positions, and which sector the accounting professional goes into. This compensation guide will not only answer this question but also let you in on expected job growth, employment opportunities with CPA firms, and how CPA certification can boost accounting salaries.
---
CPA Salary Guide: What is the Average Salary for a Certified Public Accountant?
According to the Bureau of Labor Statistics, the national average salary of a Certified Public Accountant (CPA) is $86,740.
CPAs based out of Washington state, Washington DC, New York, California, and a handful of other states make much more than this on average.
Here's a rundown of the salaries for the top ten highest-paying states for Certified Public Accountants (CPA):
Top 10 Highest Paying States for Certified Public Accountants

State

Avg. Annual CPA Salary
Average Hourly Wage

Washington D.C.

$110,750

$53.24

New York 

$110,320

$53.04

New Jersey

$102,040

$49.06

California

$96,210

$46.25

Massachusettes 

$95,830

$46.97

Rhode Island

$94,539

$45.45

Washington

$89,068

$42.82

Colorado

$87,037

$41.84

Texas

$86,125

$41.40

Connecticut

$83,940

$40.36
This number (average CPA salary) is likely to grow as job opportunities for those who handle financial records, payroll services, tax preparation, and accounting services expand. Even those who handle financial transactions without a CPA license should see growth in their media salary. Still, having a CPA designation does offer a boost in pay.
Financial Professionals Job Outlook
The Occupational Outlook Handbook stats show projected job growth of 6% over the next decade. Although this is average in terms of job outlook, lots of job openings within top-paying industries and high job satisfaction make the accounting profession one to explore.
This is especially true for places like San Francisco, where the job market for financial professionals is high, and accountants and auditors make $114,050 on average.
Keep in mind that the median salary depends not just on geographic location but on other factors as well. These include:
The position (i.e., junior accountant, certified internal auditor, certified fraud examiner)

General accounting knowledge and how well you provide accounting services

Federal government vs. opportunities in private sectors

Professional certification (CPA licensure)

Graduate courses pursued, and professional development
Keep in mind that pockets of higher salaries can be found even in low-paying states.
Nonetheless, becoming a CPA is not a very easy task. CPAs must have a minimum of 150 hours of education, pass all four CPA exam sections, and then continue their education after the first licensure by concluding CPE. Ultimately, the advantages of becoming a CPA are exciting and can continue to increase with subsequent years of experience and education.
Passing the CPA examination can also get you on the radar of those who consistently hire for professional accounting and auditor positions.
As of 2023, the "Big Four" employed almost 1.5 million people worldwide. So if you want to know more about CPA salaries and how much a Certified Public Accountant CPA can make, you'll want to start there.
Salary Guide for the Big 4 Accounting Firms
Let's take a look at the top four public accounting firms that offer the highest CPA salaries!
Deloitte Salaries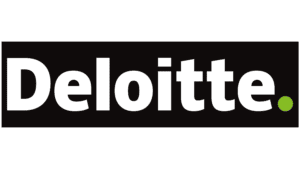 Deloitte Touche Tohmatsu Limited, popularly known as Deloitte, is the biggest professional services network in the world. This is true both in terms of company size and revenue; this company makes billions.
Deloitte offers audit, tax, financial advisory, consulting, and enterprise risk services. The company has a workforce of more than 330,000 spread across more than 150 countries.
Accountants at Deloitte earn an average salary of $81,000 per year.
Here are some other average salaries for Deloitte financial professionals:
Analysts: $83,774

Technology Consultant: $123,696

Financial Controller: $127,660

Chief Financial Officer: $244,300

Senior Manager: $168,266

Directors: $383,283+
On top of their CPA salaries and high pay for other accounting professionals, there are lots of other perks to working for the number one accounting firm. These include:
Health benefits (Medical insurance, Live Well Program, 24/7 Health Portal)

Family benefits (Sabbatical Leave Program, parental leave options)

Personal benefits (Car Lease Program, Employee Discount Program, relocation assistance)

They even have on-site gyms and wellness rooms that make the accountants and auditors working for them happy to stay in their coveted CPA positions.
PricewaterhouseCoopers Salaries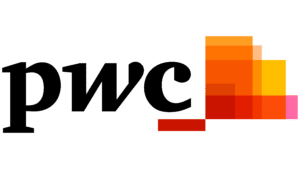 Popularly known as PwC, this multinational company provides services such as legal services, consulting, actuarial, audit, financial advisory, and tax advisory. PwC's corporate accounting professionals are spread across 159 countries.
PwC has offices in 800 cities, so they employ lots of public accounting experts. Whether your talent is with general accounting (general ledger), analyzing tax returns, forensic accounting, or payroll services, there is a role for you at PwC.
Average annual salary stats really vary at PwC, with the lowest in the 40k range (janitor) and the top salary pushing over $443,000.
The average accountant salary at PwC is around $81,521 a year.
Certified public accountants and those with CPA certification usually earn higher salaries, especially as they gain experience. And, of course, things like whether you have a bachelor's degree, master's degree, and more impact salary.
These are the current labor statistics salary listings for Certified Public Accountants and others working for PwC.
Risk Assurance: $85,116

Consultant: $97,248

Manager $168,940

Senior Business Analyst: $105,554

Technology Consultant:

$126,229

Proposal Writer: $110,067
Ernst & Young Salaries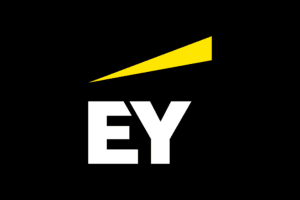 The firm was established in 1849 and is commonly known as EY or E&Y. It is one of the world's biggest professional firms, and your average salary will vary greatly depending on what you do! The firm provides a service that is related to consulting, financial audits, financial advisory, taxation, and assurance.
Here are some of the average annual salary listings for different job opportunities found at E&Y:
Staff Accountant: $70,119

Financial Analyst: $105,948

Auditor: $75,493
Tax Staff: $67,899
Business Consultant: $242,227
Managers of financial records (or people) at E&Y report higher salaries, with most earnings over six figures. In addition, those who have taken and passed the CPA exam earn considerably more than their counterparts.
KPMG Salaries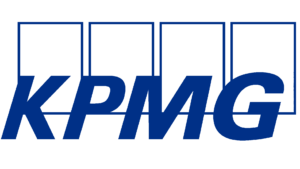 KPMG is the last of the Big 4 firms, which include Deloitte, PricewaterhouseCoopers, and Ernst & Young. Te. It offers consulting, financial advisory, risk management, tax, and auditing services and has a large workforce in India, China, the United Kingdom, and the United States.
If you're in private accounting and want to make the leap to work for KPMG, you might be wondering what the average CPA salary is for this firm.
The average accountant salary at KPMG is around $74,838 a year.
According to the Bureau of Labor Statistics, this is lower than the national average for accountants and auditors. But of course, if you have a master's degree or have passed the CPA examination, this number will likely be higher.
Other roles at KPMG include:
Advisory Manager: $150,360

Senior Associate: $118,085
IT Advisory Associate: $93,751
The work-life balance promoted by this company leads to high job satisfaction for CPA candidates, general accountants, and other financial service professionals.
Highest Paying Industries and CPA Salary Averages
One cool thing about becoming a Certified Public Accountant is that you can work in a number of industries. So, if you're passionate about a certain field, you can begin a career within that niche.
| | |
| --- | --- |
| Industry/Field | Average Annual Salary |
| Accounting, Tax Preparation, Bookkeeping, and Payroll Services | $ 91,140 |
| Media Streaming Distribution Services | $ 144,780 |
| Computer and Peripheral Equipment Manufacturing | $ 124,180 |
| Information Services | $ 121,930 |
| Drinking Places (Alcohol Industries) | $ 134,270 |
| Federal Executive Branch  | $107,170 |
Average CPA Salary (CPA License) FAQs
Do you have more questions about average salaries for Certified Public Accountants? Here are three of the most common.
Do CPAs make a lot of money?
How much money you can earn after passing the CPA examination depends on where you live and where you plan to work. In general, labor statistics show that accountants and auditors make a solid annual salary of around $86,000 per year. So if you're a professional accountant and decide to earn your CPA designation, this can help you boost your average annual salary by 10 to 15%.
What is a CPA salary in California?
According to the Bureau of Labor Statistics, California accountants and auditors earned $96,210 per year. Those who have taken a review course and passed the CPA exam earn significantly more than other financial professionals.
What is a CPA salary in Tennessee?
The average salary in Tennessee for a Certified Public Accountant (CPA) makes around 55,000 dollars per year. Accountant salary levels vary significantly depending on the experience and background of the accountants. It also varies by specialization and industry.
Sources:
https://www.bls.gov/oes/current/oes132011.htm#st