As of 2023, Fast Forward Academy no longer offers CPA courses. Fortunately, we have several other top-rated courses we highly recommend. Our Best CPA Review Courses of 2023 article is a good place to start. You can also check out our review of Becker CPA.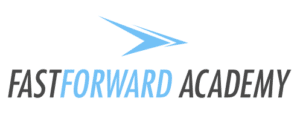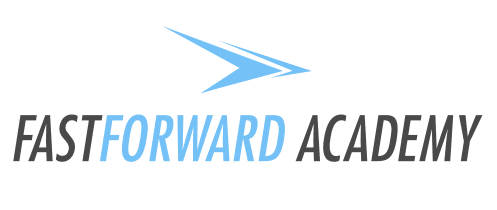 Course Rating: ★★★★
Fast Forward Academy CPA review is the new kid on the block when it comes to CPA review courses. But don't let that fool you; it's one of the best courses out there! Started only a few years ago, it was founded around the mantra Learn Fast and Pass. And I tell you what; they mean it. Their patented software and technology track your study results so you can focus on studying only the areas you need to improve.
There isn't another exam prep course with a more innovated approach to studying than Fast Forward Academy. Since most study guides use the same core materials with slightly different iterations of published questions, FFA decided to focus on improving the way students learn. Their goal was to create a completely customizable way to organize exam information and questions so that you practice your weak areas without constantly seeing topics you already know over and over. Every question in every testlet in every section can be customized to your study pattern and progress. Yes, it really is that powerful.
The full course comes with online access to their modern, responsive website and a complete set of textbooks. The website, test bank, ebook, and study planner are accessible from your computer, iPad, or phone. With such breakthrough technologies and ways of streamlining the studying process, they are really challenging the well-established review courses.
Let's take a look at what the inside of the course looks like and how you can use it to pass the exam in this video walkthrough.
After over a week of going through the materials and testing their system, I've found some great reasons why this is one of the top courses available today. Let's see what makes it right for you.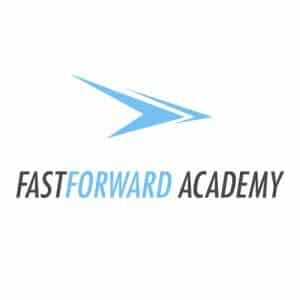 Save $70 on Fast Forward Academy EA Smart Bundle + Bootcamp
37 uses today
Last Used: 4 hours ago
---
Course Overview
The overall layout of this online course starts with an interactive study planner. You might be thinking it's probably just a calendar, but it's way more than that. Like all FFA products, the study planner is completely customized for you. You pick what section you want to take first, when you want to sit for the exam, and any days of the week you want to take a break from studying. Then, the analytics automatically map out what study materials you need to do every day in order to prep for the test day. Pretty awesome, huh? Plus, you can change or add to your planner whenever you want to and the system will rework everything automatically.
After your study plan is set up, you can start getting into the different sections of the guide. There are four main components to this CPA exam study guide and tons of features in each one. You can try the whole course our for FREE and check out the features for yourself!
Fast Book
The fast book is the ebook or study text where each topic is divided into smaller easy to read and understand sections. FFA doesn't have big 30 page chapters like other books. They break it down in smaller sections and immediately test you on these topics, so you can comprehend and recall them later.
In each section of the fast book, there is an option to launch multiple choice questions and add notes to study later. Both of these features are really handy and make it way more efficient to use.
Study Bank
The study bank includes questions based out of fast book material. The awesome thing about the study bank is that you can sort and filter it by category, chapter, and topic. This way you can target exactly what you need to work on. Don't worry, FFA keeps track of all of your stats and actually tells you what sections are your strong and weak points.
Each study bank question has an in-depth explanation of the correct and incorrect answers, so you can learn why you got the wrong answer. Each question also has quick links back to the course materials for more explanation. How sweet is that? You don't have to go look up information about the question, the study bank just points you right to it!
Practice Exams
The practice exams are exactly what you would expect from a CPA course. They include over 6,800+ published CPA exam questions and are displayed in an exam interface that looks exactly like the real exam. These exams are timed just like the real exam and don't give you the correct answers until the test has been submitted. There are also more than 200 simulations.
Sweet Features
There are so many awesome, time-saving features in this CPA exam review course. Consequently, it's hard to find just one or two to talk about! The notes feature is probably the most useful, however. Anywhere in the study text or study bank, you can add a note or highlight a section. The note appears when you go through that section in the future and there is also an additional way to search through all the notes.
This is a huge time saver because you can make a few notes as you go through the chapter during the week. Then every weekend, you can review the notes and make sure you catch everything you need to. As you can see, Fast Forward Academy has really thought through this course and made it exceptionally easy to use. I think the easier a guide is to use, the easier time you will have when learning the information. They have brought learning efficiency to a whole new level.
---
Pros
Completely Customizable System
Time-Saving Features
I know I have mentioned a few features before, but there are so many. The performance feature, which is currently patented by FFA, gathers an average score from all of the users currently studying for your section. It then compares your scores to the community score to let you know how you doing compared with the standard candidates.
This ingenious method not only shows how well you are doing anonymously with your peers; it also shows what you need to improve on. Since the exam is weighted and standardized, your score will be compared with others around the country just like this!
There are tons of other features that you will discover when you get your copy. Let's just say, Fast Forward thought this out very well.
Tons of Study Questions
The study bank is one of the largest out of any review course with over 6,000 practice questions. Personally, I think this is more important than the actual study text itself. The questions help you develop your analytical skills as well as your test-taking abilities. Plus, every question has an in-depth explanation of the answers.
The course also includes more than 230 exam simulations!
Unlimited Access
Unlike some guides that only give you a year or 18 months to study, Fast Forward is with you until you pass all four sections no matter how long it takes. This is huge! You don't want a course that will expire before you even have a chance to finish the exam.
Fast Forward never expires. Let me repeat that. FFA NEVER expires. There is no extension fee or special service package you need to get. Once you buy it, it's yours until you pass!
Video Lectures
What used to be one of my biggest complaints about the Fast Forward Academy system has now become one of my most favorites. When they first got into the CPA review industry, none of their courses offered video lectures of any kind. Obviously, this doesn't matter to everyone, but I learn better by seeing and hearing a lecture.
Well, they've changed all of that and brought videos to their intuitively designed platform. Rather than making your watch a video lecture on every single subject like most other courses, FFA uses video lectures in certain key areas to help speed up your learning process. I'm just delving into their approach to videos, so I will have an updated review shortly. It's very exciting stuff, though. : )
Extremely Affordable – Huge Value
You can use this discount code, MYAC, to get the full course for only $892. That's huge! At a discounted price of only $892, Fast Forward Academy offers the most affordable review course available today. Yes, there are some that are even cheaper than this, but they can't begin to compare to the innovation and depth of this program. That is for the full course. If you don't want the textbooks, you can get the course for only $722! Talk about affordable.
Based on the number of study questions, text, and total overall guide, this is by far the best deal out there right now. When you purchase this guide, you are getting more course for your dollar than any other one on the market. Hands down!
In my opinion, the only reason they are so inexpensive right now is that they are new. This course is well worth $1,500+.
---
Cons
I've thought long and hard about this system as I've been using it. Honestly, it has been a little difficult for me to come up with negative things about it. Here are the main two that come to mind.
Still the New Kid on the Block
Honestly, I think this is kind of bogus criticism, but some people care about reputation. The fact is the Fast Forward Academy is new and doesn't have the massive name recognition that other courses have yet. That is beginning to change though.
Trust me. There's a reason why FFA is the fastest growing company in the market! If you are doubting it because if it's lack of recognition, you will be happily surprised when you see it!
---
My Recommendation
Fast Forward Academy is becoming one of the biggest review companies in the market because they have made an exceptional product. There are tons of time-saving study efficiencies built into this program—not to mention it is completely customizable for you. The planner maps out a study plan and shows you exactly when and what to study before your exam date.
I would recommend this to anyone who is willing to try a more modern form of studying and doesn't require video lectures. If you want to reduce your study time, I'd definitely consider this guide. I truly believe their system will help you learn faster. It's completely different than any other program out there. Plus, it's one of the most affordable options on the market right now.
Overall, I'm extremely impressed with this company. They have the best communication and email response out of anyone I've dealt with and are really friendly people. Also, this course NEVER expires and is updated constantly. If you want something that is built with the latest educational innovations, I'd highly recommend Fast Forward Academy.
Fast Forward Academy CPA Discounts & Promo Codes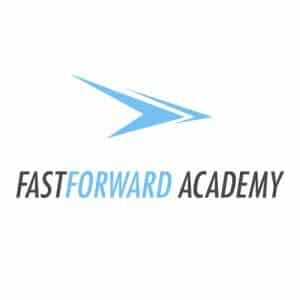 Save $70 on Fast Forward Academy EA Smart Bundle + Bootcamp
34 uses today
Last Used: 4 hours ago
Fast Forward Academy Frequently Asked Questions
What happens if the CPA exam changes in the middle of my FFA enrollment?
As part of their guarantee, Fast Forward Academy promises to update all their courses to match any changes to the CPA exam. Hence, if it takes you longer to prepare for the exam than you previously expected, you'll still be adequately prepared!
Can I receive extra help with my FFA self-study course if I need it?
Yes! Fast Forward Academy allows all students to access a Community Board where they can discuss specific topics and exam questions. Check this board to send and receive feedback on different sections of your CPA review course.
Does Fast Forward Academy have a mobile app?
Unfortunately, Fast Forward Academy doesn't currently provide a companion mobile app to its users. However, their intuitive interface is designed to function the same on many different devices, including smartphones and tablets!
Can I get my money back if I don't like Fast Forward Academy?
Yes! Students who are unsatisfied with FFA's CPA prep course can request a full refund within 30 days of making a purchase.