Once upon a time, there were over 130,000 accounting firms in the US. This number has continued to dwindle, according to the newest stats. Although revenue related to accounting services is the highest it's ever been (33 billion dollars), the number of financial institutions has dropped.
Why is this?
If you think that the need for professional services has decreased, you're wrong. In fact, an accountant shortage combined with high turnover rates means the job market for accountants and consulting services continues to soar.
Unfortunately, this also means that small firms in the United States have a hard time competing against the largest accounting firm organizations and those operating in a global network.
But some survive.
The public accounting firms that become this large typically do so through regular mergers, acquisitions, and an international network. They have resources that would be hard for a small firm to acquire.
As a result, they're able to compete in numerous sectors and quickly make a name for themselves. If you're in the accounting business or interested in it, knowing the big players (like the Big Four accounting organizations) is important. Here are the top 10 accounting firms that should be on your radar.
Top 10 Accounting Firms in The USA
---
1. Deloitte
---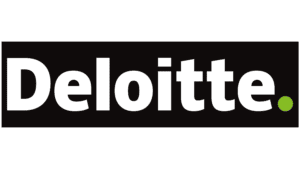 Deloitte currently holds the number one position with annual revenue of approximately $59 billion dollars. Just a few years ago, these numbers were in the millions. Now, Deloitte has skyrocketed to billionaire status.
With headquarters in New York City, Deloitte provides an unparalleled range of services. Their catalog includes audit and tax services, risk consulting, and financial advisory services.
Deloitte is also well known for its innovative technology solutions. The largest accounting firm of its kind, Deloitte, implements cloud computing, analytics, and artificial intelligence that other top accounting firms just can't compete with.
These features help organizations do two things: reduce costs and improve efficiency.
What's even more remarkable is Deloitte's commitment to sustainable practices and social responsibility. When it comes to the protection of our natural resources, push toward renewable energy, and other sustainability initiatives, Deloitte is leading the pack.
They help their clients figure out how to make their organizations sustainable as well, assisting them in closing the gap between global impact and ambition.
---
2. PwC
---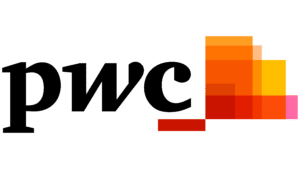 PricewaterhouseCoopers, better known as PwC, is in the number two position. It has the largest tax services practice of any of the otherwise listed advisory firms.
Like numbers one and three, PwC is headquartered in New York City, NY, and employs 328,000 specialists.  Specializing in forensics, cyber security, data protection, risk management, technology transformation, and more, this accounting firm is more than cutting-edge. But this isn't the only reason they're considered the second-best consulting firm in the country.
As one of the big four accounting firms, PwC is committed to helping new accounting professionals succeed. They offer coaching, mentoring, career development opportunities, and promotional paths that help ambitious workers rise through the ranks.
---
3. Ernst & Young
---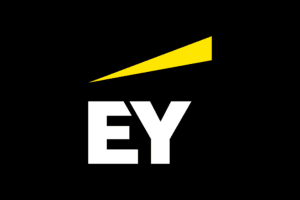 Ernst & Young (EY) has long been one of the top accounting firms. This is true not just nationally but worldwide. Ernst & Young offers professional services in more than 150 countries. From consulting services to risk advisory, they help not for profit companies and state and local government agencies alike.
Like the number one accounting firm, EY is known for their innovation. They're also known for their commitment to quality. When it comes to capital markets, Ernst & Young is all about building trust and confidence. Their long list of clients includes Verizon, Coca-Cola, General Motors, and Hilton. This is why Ernst & Young always ranks as one of the big four accounting firms.
Thinking about going to work for one of the fastest-growing accounting firms in the United States? EY provides on the job training for those offering professional services.
It's important to note that in 2022, EY split its audit and consulting units into two companies. Still, this doesn't take away from the fact that it is the go-to asset management consulting services provider for so many private equity companies around the world.
---
4. KPMG
---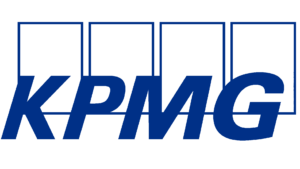 Also, a New York accounting firm, KPMG, is in the number four position, rounding out our list of the big four accounting organizations. KPMG is in over 155 countries worldwide.
Along with the top three accounting firms listed above, KPMG helps manage over 78 percent of all US public audits. The big four accounting firms handle 99 percent of all public company sales.
Their strategic alliance with BlackLine Systems, a close financial solution developer, was a powerful move. Together, they help clients use cloud-based, record-to-report technologies to apply controls throughout accounting cycles. This, along with their transaction advisory services, is part of what makes this company solid.
Retired Chief executive John Veihmeyer was another piece to this puzzle, doing a lot of amazing work for communities during his 40 years with KPMG. Under his guidance, this top accounting firm gave over 3 million books to children and supported numerous charities.
In 2022, they were crowned Business of the Year at the Business Charity Awards.
---
5. McGladrey (RSM)
---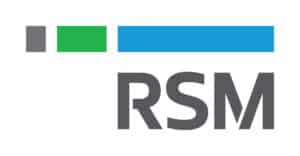 Changing their name to RSM in 2015, McGladrey is right in the middle, holding the number five spot in the top ten. As the fifth largest accounting firm, it's the first accounting firm outside of New York to make the cut.
But make no mistake, RSM can hold its own when it comes to providing tax and consulting services to middle market companies across the nation.
From audits and financial statement preparation to tax planning and compliance, McGladrey (RSM) is one of the largest accounting firms because of what they do and how well they do it. Their clients include not for profit agencies, government entities, and financial institutions.
Their rebrand was done to solidify their middle market commitment, uniting advisory firms from over 110 countries.
---
6. Grant Thornton
---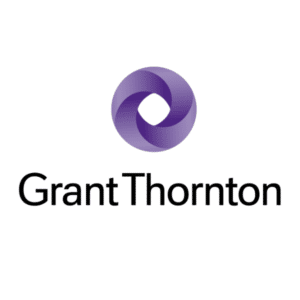 Holding the sixth position, rant Thornton is a global brand initiative that is all about helping businesses prosper beyond borders. A collective of member firms, their reporting annual revenue might not be as high as some of the other investment management service providers, but they're still top-tier.
Grant Thornton LLP was launched in 1924, so they've been around for a long time. With a focus on business consulting, data analysis, as well as lease accounting, they've carved out a niche in certain areas.
These include:
Construction
Real estate
Industrial products
Legal services
Healthcare/Life sciences
Financial services
Their firm employs around 15,000 employees, a much lower amount than the big four accounting firms. However, those who work there cite their company culture and good benefits as reasons to consider joining this accounting firm.
---
7. CBIZ (Mayer Hoffman McCann)
---
CBIZ/Mayer Hoffman McCann is at the number seven position on our list of the largest accounting firms. Headquartered in Cleveland and with annual revenue in the 130 million range, CBIZ is not a company to be slept on.
The company underwent a merger several years ago and now specializes in auditing, financial advisory, estate planning, and law firm litigation support for companies and individuals alike.
One lane in which CBIZ/Mayer Hoffman McCann really shines is with business valuation.
Those considering selling their private equity company can receive support throughout the process.
---
8. BDO
---
When we think of the top accounting services, we must consider BDO. They deliver assurance, tax, and advisory services to clients around the world. Based in Chicago, not New York, BDO has provided services to a wide range of publicly traded and privately held companies for over a century. Their past chief executive Wayne Berson has a high approval rating, as does their current leader.
Although they are well-versed in many professional services, BDO joins the list as a top accounting firm because of their expertise in mergers and acquisitions and business restructuring. Complexity management and corporate treasury services are areas where BDO excels as well.
---
9. Crowe Horwath
---
Crowe Horwath holds the ninth position in the top ten. In 2022, the firm reported annual revenue of just over a billion dollars, skyrocketing it past other professional services firms.
Headquartered in Oak Brook Terrace, IL, Crowe Horwath was formerly headed by Chief executive Charles Allen. Under his direction, the firm announced the addition of the Dynamics automotive consulting team from the Chicago-based ExtOrg. This launched the firm into a new sector and solidified them as one of the largest accounting firms around.
Crowe Horwath continues to grow globally, and the firm employs thousands, working with member firms from the Philippines to Zimbabwe.
---
10. CliftonLarsonAllen
---
Rounding up our list, CliftonLarsonAllen comes in as number 10 of the top advisory firms in the US. Better known as CLA, they deliver integrated wealth advisory and outsourcing on top of audit and tax services.
With over 200,000 clients in 130 different countries, CLA narrows its values down to just five simple words:
Curious
Collaborative
Transparent
Inclusive
Reliable
It's these values, along with their dedication to progress, that score them the tenth position and a high reporting annual revenue.
How to Get Hired by Top Accounting Firms FAQ
Would you like to work for one of the largest public accounting firms in the United States?
Below, we listed the steps it takes to land an entry-level paid position with one of the well-known firms.
How do I determine my accounting dream job?
Before you can start your journey to an exciting career in accounting, you need to know where it is you want to end up. Do some investigating and decide on the ideal
location and job title you would like best. Ask yourself these basic questions to get started:
Do you prefer tax, auditing, consulting, or advising?

Is there any certain sector you want to work in?

Are you trying to move up to a senior position at a large public firm?

Do you want to eventually leave and start your own small business?

Would you rather live in the city or a smaller town or work remotely?
Answering these simple questions will help you identify what it is you want; then, we can figure out how to get there.
What qualifications do I need to work for an accounting firm?
In order to work for any accounting firm, you typically need to have a degree. The most common areas of study include accounting, finance, or business. Additional certifications and/or experience may be required. One of the best ways to determine the qualifications needed is to look at job postings for some of the accounting firms where you're most interested in working.
How do I become an intern at an accounting firm?
Hands-on experience is extremely important for aspiring accountants. Look anywhere you can for accounting or financial services-related experience. Anything you can get will help you land a job down the road. So finding a local accounting firm or private CPA company that offer accounting internships is key.
To intern with a large public firm, you can contact college business departments about recruiting, attend job fairs or contact the firms directly to ask about opportunities.
How do I become a CPA for one of the top accounting firms?
To become a CPA for one of the best accounting firms, you'll need to pass the CPA Exam. The CPA Exam is notoriously difficult, and it will be far more difficult than other exams you've taken in the past. For this reason, you should consider enrolling in a top-notch CPA exam review program.
Sources:
https://www.washingtonpost.com/business/the-accountant-shortage-threatens-capitalisms-future/2022/11/01/3e760160-59ab-11ed-bc40-b5a130f95ee7_story.html