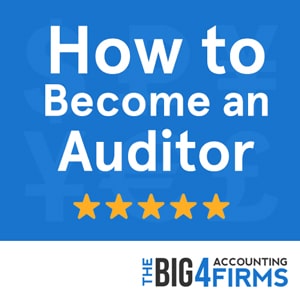 Becoming an auditor at a Big 4 Accounting Firm is a prestigious honor and a goal for many accountants.
Having been employed by a Big 4 Firm carries a lot of weight in the industry and can offer you career opportunities you couldn't get elsewhere.
Not only does it give you the opportunity to move up the corporate ladder at a big four firm, it also gives you the flexibility of working in other firms, companies, and industries.
It's not uncommon for big for auditors to be hired by fortune 500 companies as internal auditors, management, and even executives.
Needless to say, whether you're just starting your accounting career or you're looking to get more opportunities a big four firm is a great place to be.
Here is a list of the 7 steps to becoming a Big 4 Auditor:
---
1. Plan Your Career Goals & Path
The first thing any aspiring accountant should do is clearly identify your goals.
What type of work do you want to do (auditing, taxation, consulting)?
Where would you like to work (local, abroad)?
How important is salary and job title?
Once you've answered the basics, the next step is to find out what qualifications are required of those who currently have the job you want.
Are they CPA's, Financial Planners, Business Consultants?
This will determine what type of schooling you'll need.
---
2. Find the Best School for You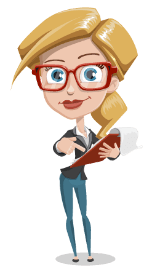 Once you've identified your ideal position in the accounting world, the next step is to get your education.
Almost all accounting positions will require a college degree. However, the specific type of degree can vary by your goals.
You can major in something broad like business or accounting, and specialize in something more specific to what you want to eventually be doing.
There are too many degree combinations to go through now, but just be aware you have options here.
Once you've identified the degree you want, you'll have to find the right institution to attend for the degree. Again, you have many options here.
Big 4 Recruiting Process
Typically the Big 4 recruit from a collection of well known universities like Notre Dame, BYU, University of Texas, ect. If you can afford these schools and have both the grades and the ability to relocate, we would advise going this route.
For those who do have the time, can't afford the high tuition costs, don't have the grades, or aren't able to relocate, an off-campus option may be your best bet.
Online schools don't have the best reputation, and for most of them, there is good reason. However, there are a handful of accredited high quality institutions that offer worthwhile degrees that you can earn on your own schedule.
We've listed our favorites below. To request an information packet, click the link and fill out the short form. Don't worry it doesn't cost anything.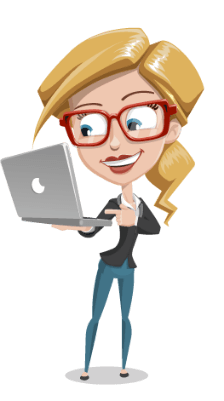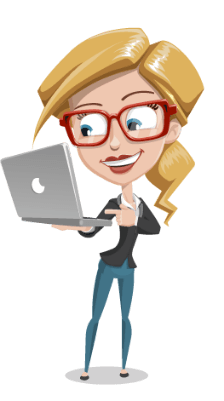 Accounting Degrees
• Accounting Associate Degree (Accredited)
• Accounting Bachelor Degree (Accredited)
• Accounting Master Degree (Accredited)
Business Degrees
• Business Associate Degree (Accredited)
• Business Bachelor Degree (Accredited)
• Business Master Degree (Accredited)
If it turns out this option isn't for either, there is always community college. to get you started
---
3. Get an Internship and Gain Some Experience
While completing your education we recommend getting as much hands on experience as possible. Most public accounting firms offer internship programs.
Getting into one of these programs will take good ol' fashioned hustle. Ask your school about any recruiting or job fair opportunities. You can also contact firms directly. (Many firms have information on their website about these programs)
---
4. Pass the CPA Exam
If your goal is to become a Certified Public Accountant, you will need to take the CPA Exam. This is a very difficult four part test, equivalent to The BAR for lawyers. Here's a comparison of the best CPA prep courses for the exam.
---
5. Make an Awesome Resume
Just like any other job, accounting requires resumes for hiring new employees. Their are many resume strategies, but we simply recommend that you make it clear you are qualified, then offer something that differentiates you from the crowd. This can be anything, so be creative.
---
6. Prepare for Your Audit Interview
When you make it to the interview stage you know you're close, so prepare accordingly. Dress sharp, be on time, know specific details about the company you are interviewing with, and be prepared to ask them questions. Again, this is where you want to separate yourself.
Make sure they remember your name. Oh, and lastly, do your best to relax. At this point in the game, everyone they are talking to is qualified, so more often than not, they will hire someone they think they can get along with.
---
7. Get Hired at a Big 4 Accounting Firm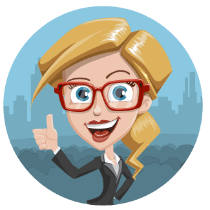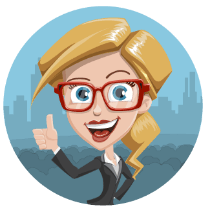 That's it. I know it seems like a lot on paper, but if you follow these steps, things tend to fall into place.
You'll learn something here, meet someone there, and it will all contribute to you eventually landing the job (and career) that you want.
Remember, what's important is not where you start, but where you finish. So, for those who think it's too late, it isn't – don't be too scared to get started.
Establish your goal, and make sure to take one step towards it each and every day. It may take a few years, but you'll get there.
---
Flexible Degree Programs for Working Professionals
Degree Type

Program Website

Associate Degree - Accounting
• Requirement: High school diploma or GED
• HLC & ACBSP Accredited
• Learn about financial aid & career opportunities


Free Brochure
Bachelor Degree - Accounting
• Requirement: High school diploma or GED
• HLC & ACBSP Accredited
• Bachelor in Business Administration also available


Free Brochure
Master Degree - Accounting
• Requirement: 21 Years old with some college
• HLC & ACBSP Accredited
• Doctorate candidates must have a Masters Degree


Free Brochure

Business Degrees

Associate Degree - Business
• Requirement: High school diploma or GED
• IACBE Accredited
• Learn about financial aid & career opportunities


Free Brochure
Bachelor Degree - Business
• Requirement: High school diploma or GED
• HLC & ACBSP Accredited
• Only classes only


Free Brochure
Master Degree - Business
• Requirement: 21 Years old with some college
• HLC & ACBSP Accredited
• Several business specializations available


Free Brochure