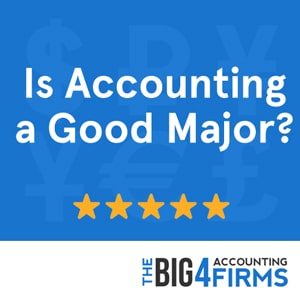 Pursuing an accounting major is a great decision that is right for many people.
High salaries, job security, and growth potential are some of the reasons people love the field of cost accounting. Not to mention, some people just love numbers, finance, and business.
On the other hand…
A successful accounting career isn't easy, it requires:
hard work
dedication
attention to detail
Keep reading and we'll help you decide if it's a good fit for you and your career to major in accounting.
---
Should I Major in Accounting and Become an Accountant?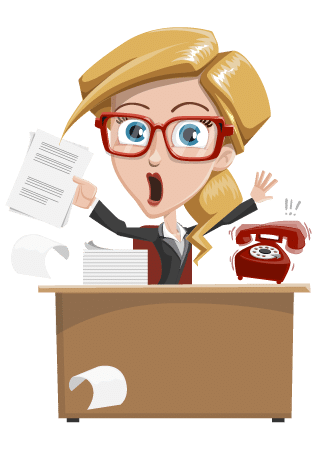 Majoring in a financial accounting program has a ton of advantages. Certified Public Accountants (CPAs) in particular enjoy higher wages, diverse job opportunities, and low career volatility.
Essentially, the accounting industry is notoriously stable and almost always growing year over year. In fact, the National Bureau of Labor and Statistics estimates that the accounting industry will grow more than 10%. Needless to say, accountants generally don't have a hard time finding work or employment.
While advantages would attract most people, not everyone can deal with the challenges of working in accounting.
Are You Ready for Busy Season?
If your end goal is to become a management accountant, you need to be prepared to work hard: long hours are a given, especially during tax season.
Sometimes urgent work may keep you at your desk through the night or the weekend – and work-life balance may become a challenge.
Will You Continue to Learn?
When pursuing a bachelor's degree in accounting, you should also be ready to spend many years in education. It's a good career move to work hard in order to obtain additional certifications, such as a master's degree or CPA certification. Additionally, you'll be expected to engage in continuing education throughout your career.
While difficult, these accomplishments will propel you towards better career opportunities, higher paychecks, and prestige enjoyed by few in the field.
Furthermore, before embarking on a degree in accounting, you should remember that this is a desk job with some tedious aspects to it.
Ultimately, the level of responsibility is very high. After all, the data you enter into your financial statements will be checked by auditors; errors will have consequences!
---
What Accounting Degree is Right for Me?
Once you've established that you want to be an accountant, there are a lot of career paths and degree programs to choose from. Ultimately, where you go will depend on your personality and goals.
Auditing
High responsibility, variety, and frequent travel are part and parcel of an auditor's life.
Forensic Accounting
On the other hand, if detective work and problem-solving sound exciting to you, you can be a forensic accountant and help investigate fraud and embezzlement.
Financial Planning, Consultant, or CFO
If you have a knack for business administration, you might enjoy working in financial management, planning, or consultancy and helping businesses grow. At a higher level, you can drive a business to success through managerial accounting or a CFO position.
Governmental Accounting
You can work for the government at the local, state, or federal level, including internal auditor positions with the IRS or FBI.
Own a Small Business
Alternatively, if you'd like to be your own boss, you can start your own accounting practice and offer accounting services to a group of clients.
Taxation
If your strongest skill is preparing taxes, you can work in taxation and focus on helping clients prepare tax returns. Knowledge of accounting information systems like Quickbooks is a must!
Public Accounting – Staff Accountant
You can also work in public accountancy as an entry-level staff accountant and progress towards a senior position. For example, you can land a job as a partner of an accounting firm or a CPA in private practice this way.
---
Will I Like Accounting?
An accounting degree prepares you well for virtually any career in finance and business – all you have to do is work hard, network and seize the opportunities offered to you.
Contrary to the stereotypical view, accounting is a diverse field. Consequently, it can offer high levels of job satisfaction no matter what you're looking for in your career.
So if you're not scared of accounting principles, if you're ready to deal with financial problems and the people behind them, if nothing is more glamorous to you than the financial information of business environments, if you're determined, hard-working and not easily scared – welcome to the world of accounting.
You have all it takes to make it here!
---