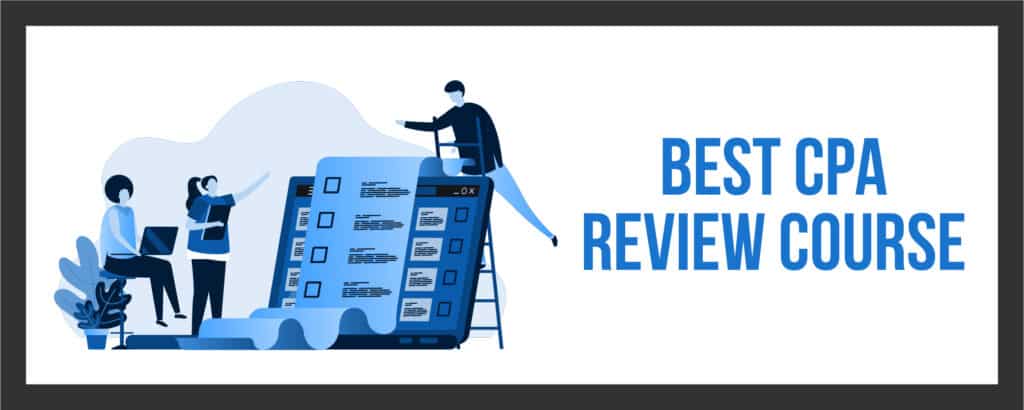 Did you know that 60% of candidates fail at least one section of the CPA exam the first time around? It's a startling statistic that underscores the importance of selecting the best CPA review course to help you prepare for the CPA exam.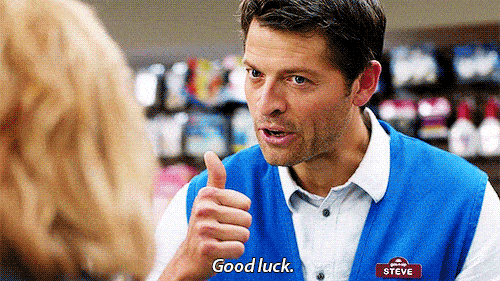 But what makes one course better than the other? Are there certain things you should be looking for?
We went to Reddit, the internet's hive mind, for answers. What we found were real opinions and reviews from actual CPA exam takers.
Explore our top takes below.
Best CPA Review Course Reddit: What the Users Have to Say
Becker CPA Review on Reddit
Becker's CPA course is renowned for its comprehensive question bank, a testament to its thoroughness in preparing students for the exams. Many praise Mike Brown's lectures for their exceptional clarity, adding a valuable dimension to the course content. Numerous users credit their exam success to Becker's premier package.

While some believe there's room for enhancement in the explanations, potential users will find that the overall value and quality make Becker a top contender in CPA preparation.
Read our review of Becker CPA for more information on course features.
Positive Comments:
Negative Comments:
---
Roger (UWorld) CPA Review on Reddit
Roger, especially under UWorld, is highly praised for its comprehensive explanations, engaging lectures, and user-friendly interface. Their Qbank is also highlighted for its beneficial features. Users particularly value Roger for its instructional quality, making it a top recommendation for those who prioritize lectures in their study approach.

Check out our detailed review of Roger CPA for more information.
Positive Comments:
Negative Comments:
---
Surgent CPA Review on Reddit
Surgent is widely recognized for its emphasis on practice questions, helping students hone their skills effectively. This targeted approach is a boon for those who prioritize hands-on learning.
However, some users have mentioned finding the lectures somewhat plain. Additionally, there have been reports of occasional technical issues with the platform.

If you want more information, read our Surgent CPA review, which dives deep into course features.
Positive Comments:
Negative Comments:
---
Gleim CPA Review on Reddit
Gleim is highly praised for its comprehensive MCQs and SIMs, which users found to be on par with the actual CPA exam. It's also recognized for its affordability and effectiveness, with users passing all sections on their first attempt using only Gleim's materials. The course seems to be a top choice for those looking for a solid and cost-effective CPA review course.
Check out our Gleim CPA review that dives deep into pros and cons of this course.
Positive Comments:
Negative Comments
---
Wiley
Wiley is appreciated for its structured content, which is broken down into bite-sized chunks, making it easier for users to digest. A unique feature highlighted by users is Wiley's ability to inform them about new topics on the exam, which has proven beneficial for many. However, some users feel that while Wiley has an extensive question bank, the explanations could be improved. Comparatively, some users prefer Roger's MCQs and lectures over Wiley.

Read our Wiley CPA review to get more details on course features.
Positive Comments:
Negative Comments:
---
Conclusion
In summarizing feedback from Reddit users, several CPA review courses emerge as favorites. Becker is known for its vast question bank, Roger (UWorld) for its dynamic lectures, Surgent for its direct approach, Gleim for affordability, and Wiley for structured content.
When selecting a CPA review course, it's crucial to consider individual preferences, budget, and the course's features. Utilizing free trials can also provide valuable insights. Ultimately, the best course will align with one's learning style and effectively prepare them for the CPA exam. Making the right choice can significantly impact exam preparation and success.
---
FAQs
What are the most recommended CPA review courses on Reddit?
Reddit users often mention Becker, Roger (UWorld), Surgent, Gleim, and Wiley as top CPA review courses. Each has its strengths, and the best choice often depends on individual learning preferences and budget.
Do any CPA review courses offer free trials?
Yes, many CPA review courses, including Becker, Roger, and Wiley, offer free trials. These trials allow potential users to experience the course's features and teaching style before making a purchase.
How do Reddit users feel about the explanations provided in different CPA review courses?
Feedback varies. For instance, Becker is sometimes criticized for its explanations, while Roger (UWorld) is praised for its detailed and comprehensive explanations. It's essential to choose a course that aligns with your preference for depth and clarity in explanations.
Are there any affordable CPA review courses recommended by Reddit users?
Gleim is frequently mentioned on Reddit as an affordable yet effective option. However, it's essential to balance cost with the course's features and effectiveness in preparing for the CPA exam.
How important is the teaching style in CPA review courses, according to Reddit users?
Teaching style is a significant factor for many Reddit users. Courses like Roger (UWorld) are known for their engaging lectures, which can be beneficial for those who prefer a dynamic teaching approach. However, the best teaching style is subjective and depends on individual learning preferences.
Are there any CPA review courses that Reddit users generally advise against?
While many courses receive positive feedback, some courses might be mentioned less frequently or receive mixed reviews. For instance, while Wiley is recognized for its structured content, some Reddit users have expressed concerns about the depth of its explanations. It's essential to sift through user feedback to identify any specific reservations about a course. However, individual experiences can differ, so it's always a good idea to consider multiple perspectives and perhaps try out a course's free trial before making a final decision.