One of the supreme benefits of being an accountant is that… you're needed everywhere! And, if you've passed the CPA exam, you're even more in demand. I'm sure you've heard your doctor and nurse friends talking about how they "can work anywhere" as they describe their future Hawaii apartment. Guess what? You too can be that annoying friend, as some of the best cities in the world are your proverbial oysters thanks to your number crunching skills.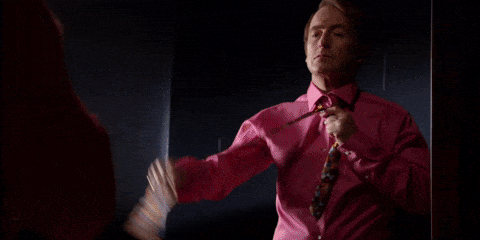 ***Remember, if you've become a CPA, your prospects will be more viable and attractive than if you're just someone with an accounting degree—this applies even if you went to a top school.***
Okay, now that we've boosted your self esteem a bit, how about we provide you with some useful information?
Below are the best cities in the U.S. for accountants—we decided not to do a list because there's plenty of pros and cons to each city and let's be honest, you've seen 1,000 list articles at this point.
1. Denver, Colorado: The Mile High City
The altitude is perfect for accountants, as people will be so light-headed that they won't be able to correct your math if you're wrong. In all seriousness, this is a metropolis on the rise (last elevation-based pun) that has a booming economy, a blossoming financial sector, and projected growth in the coming years.
With a relatively low cost of living, high quality of life (this is YOUR city if you're an outdoorsy person), and a great urban culture, this is becoming a destination for many professionals. If you like hiking in the summer, skiing in the winter, and being surrounded by fit and healthy people, you'll love the capital of Colorado.
According to Metro Denver, the city's financial services industry supports 14,000 companies and more than 98,000 employees. Perhaps more importantly, the city's investment employment growth has been tabbed at 22.1 percent over the next five years.
2. New York, New York (Well, Duh)
Reading the name of the above city will probably conjure up thoughts of Frank Sinatra belting out the oft-overplayed song, or if you're younger, the Alicia Keys and Jay-Z jam. Regardless, NYC is the king/queen of the accounting world. With the "Big Four" dominating the accounting landscape, this is definitely a city in which it pays to have already passed the CPA exam with flying colors.
New York City has earned, and rightly so, the title of the "financial capital of the world," as it is host to the NYSE and NASDAQ, more than 300,000 high-paying finance jobs, and the largest regional bank in the U.S. In terms of finance and accounting, if NYC was a court it would be the Supreme Court; if it were a baseball league it would be the majors; if it was an awards show it would be the Oscars.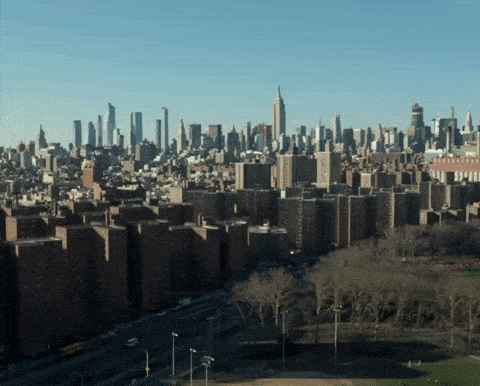 All of that being said, despite having the highest financial salaries in the industry, the city is expensive and overwhelming for many transplants. So, if you're going to get distracted by the city's bright lights, or don't want to be in the dog-eat-dog hyper-competitive Big Apple, maybe consider a move to a smaller market.
In terms of finance and accounting, if NYC was an awards show it would be the Oscars"
3. Boston, Massachusetts: The Hub and NYC's Less Celebrated Sibling
For years, Boston has had an inferiority complex with regard to its attention-grabbing neighbor to the south. However, when viewed in isolation, the city is quite a financial presence in its own right. Plus, there's plenty of great places within and outside of the city to raise a family, all with great access to the downtown area.
Boston is making its case as a destination for young accountants who want to make it big in the long run"
With more than 50,000 accountants and auditors, and a slightly lower cost of living than NYC, many consider this to be the ideal metropolis for those who prefer a big city yet don't want to be up all night in the city that doesn't sleep. With a growing job market and an expanding financial industry, this may be where you want to study for and pass the CPA exam before making the big move down to New York.
Boston has garnered plenty of national attention recently, with its winning sports teams (see Tom Brady), being the setting of numerous award-winning movies, and increasing international population.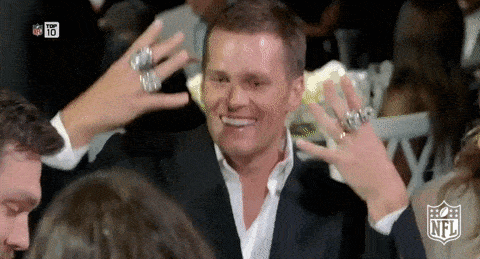 It's not NYC, but it's certainly making its case as a destination for young accountants who want to make it big in the long run.
4. Chicago, Illinois: The Midwest's Case for Supremacy
The Windy City—dubbed this because of its boisterous politicians, not its horrible winter winds—has been the second-largest financial hub in the U.S. for quite some time. More than 80,000 accountants, auditors, and bookkeepers reside here, as well as the sixth and eighth largest accounting firms—Grant Thornton and BDO USA.
Chicago has a relatively low cost of living, despite being the largest city in the Midwest. It's got great restaurants, winning sports teams, beautiful views of Lake Michigan, and a diverse population. It has a solid public transportation network, plenty of affluent suburbs, and an ever-improving economic situation.
While Chicago has a lot going for it, it has famously miserable winters, more crime than other cities on this list, and a slight feeling of isolation—there's not a lot of great travel options in the immediate region, but Toronto isn't too far! Still, it's quite a great spot to settle as a young or middle-aged accountant, especially if you have a CPA!
5. Minneapolis, Minnesota: Cold Weather, Warm People
This is a city that's on the rise in the accounting world, don'tcha know! With its cute accents, friendly people, and incredibly low cost of living, you'll be happy if you end up landing here after graduating and/or passing the CPA exam.
Chicago, its neighbor to the east, may have a bigger financial sector, but there are plenty of accounting jobs in this home to hockey and winter traditions. The hockey hair celebrations at the state's annual tournament make for one of the funniest videos on the internet, but the city has so much more to offer.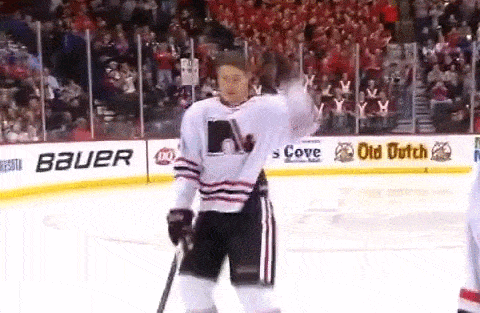 Minneapolis has two massive accounting firms within its city limits: LarsonAllen and RSM McGladrey Inc., which are both in the top 20, nationally. It's also a growing city that is beginning to attract more jobs thanks to its educated populace and low-barrier-to-entry status as a city.
So, if you don't mind winter (it's colder here than Chicago) or a relative small-city status, this could be your ideal destination as a CPA.
6. Los Angeles, California: Warm Weather, Cold People
The second-largest city in the U.S. has quite a presence within the financial world, as this has been a destination for CPAs for quite some time. Home to some of the best weather on Earth, it's the obvious choice for someone who wants to practice accounting outside of the major hubs that are in colder climates.
Home to some of the best weather on Earth, LA is an obvious choice to practice accounting"
Being the major financial hub on the West Coast gives L.A. a big status boost, as the access to Asian markets is a great boost to the viability of the accounting job market for this metropolis. There are plenty of jobs for people who are entry-level accountants, but it's a bigger pull for those who are CPAs and have plenty of experience.
With all Los Angeles has to offer, it's a difficult city in which to live. The commute is often brutal, as it has some of the worst traffic in the world. Also, there is the problem of its "plastic population," with many of its residents being focused on materialism and inflated social status. However, it still has many redeeming attributes and you really can't beat the weather.
Other Destinations for CPAs
There's no shortage of places for CPAs to live in the United States. San Francisco, Washington, D.C., Dallas, and Philadelphia are some of the many cities that didn't make this list, despite being hotbeds for accounting jobs. Being numbers people, accountants should consider their employment choices based on cost of living versus salary. Cities like Minneapolis are great, as the salaries are quite high and housing prices are pretty low. New York will always be THE finance city, but eeking out a comfortable existence there is tough.
Good luck on choosing the best city for you and your family's needs!