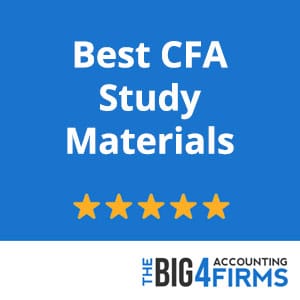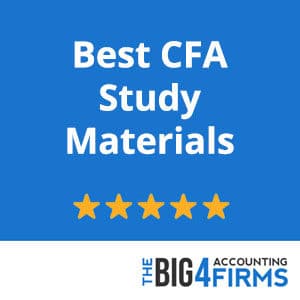 Passing the CFA exam is the most important step in becoming a Chartered Financial Analyst (CFA). It will pave the way for you to be a member of the CFA Institute, open a multitude of job opportunities, and essentially make or break your career, so it's essential that you pass it quickly and easily. 
In order to do that, you'll need some help in the form of great study materials. But how can you be sure that the ones you've chosen are the best ones for you?
Each review course and set of materials caters to different study styles. Hence, there is a wide range to choose from that can be difficult to parse through. Luckily for you, we've already done most of the hard work!
Keep reading to check out what we've found to be the best CFA level 1 study materials currently on offer. Each of these have strong emphasis on different learning styles, so at least one of them should be perfect for you.
So take a look to find out which one you'll like best!
Top 6 Best Certified Financial Advisor (CFA) Exam Review Courses: 2020 Comparison Guide
| CFA EXAM REVIEW COURSES | | | | | | |
| --- | --- | --- | --- | --- | --- | --- |
| COURSE RANK | 1 | 2 | 3 | 4 | 5 | 6 |
| PRICE | Check Price | Check Price | $149 | $1,499 | $159 | $1,599 |
| DISCOUNT | Save $279 | Save 10% | Save 20% | No Discount | No Discount | No Discount |
| VIDEO LECTURE HOURS | 110+ | 42 | 50 | 0 | 40+ | 0 |
| PRACTICE QUESTIONS | 4,000+ | 3,000 | 1,500 | 3,500 | 3,000 | 8,000+ |
| FULL MOCK EXAMS | 3 | User Generated | 2 | Unlimited | 4 | 8 |
| COURSE FORMATS | Online Self-Study & Virtual Classes | Online Self-Study | Online Self-Study | Live Online, App, Online | Online Self-Study | Online, App |
| PASS GUARANTEE | Yes! | Yes! | Yes! | Yes! | Yes! | Yes! |
| FREE TRIAL | Yes! | Yes! | No | Yes! | Yes! | Yes! |
| LEVEL 2 COURSE OPTION | Yes! | Yes! | No | Yes! | No | Yes! |
| LEVEL 3 COURSE OPTION | Yes! | Yes! | No | No | No | Yes! |
| INSTRUCTOR SUPPORT | Yes! | Yes! | No | Yes! | Yes! | Yes! |
| EBOOK | Yes! | Yes! | Yes! | Yes! | Yes! | No |
| FINAL REVIEW | Yes! | Yes! | No | Yes! | Yes! | No |
| FINANCING OPTIONS | Get Financing | No | Yes! | No | No | No |
| COURSE EXPIRATION | Until You Pass | Until You Pass | 12 Months | Until You Pass | Until You Pass | Until You Pass |
| GET STARTED | Start Now! | Start Now! | Start Now! | Start Now! | Start Now! | Start Now! |
---
#1 Wiley CFA Level 1 Study Material

First up on our list is Wiley CFA Level I Review. This course focuses strongly on bite-sized self study packages. As such, it is perfect for students who need to easily fit lessons into a busy schedule. Other courses have much longer lessons and lectures, which can be great for other students with more free time.
Wiley caters to busier students in a few key ways:
In order to endure that you're never under time pressure, Wiley's CFA review is an unlimited access program. There is no time limit to your learning and you'll always be able to access essential materials until you pass. This takes a lot of pressure off of the learning process and allows you to set your own pace while accommodating for your daily schedule. This comes as a stark contrast to other companies who will typically only give you a year at best.
Furthermore, Wiley's course is also mobile-friendly and comes in clear and concise methods. This encourages you to study on the go or learn materials when you find yourself with small bursts of free time. As a result, you can simply take out your phone and work on your CFA study routine whenever you're able.
Combining these aspects leads to a low pressure and stress free studying experience. All in all, Wiley's CFA review is an excellent option for long term studying.
---
#2 AdaptPrep CFA Course

Next up is AdaptPrep's CFA Level 1 exam prep course. This service has a heavy focus on video content combined with practice tests. This makes it an excellent course as all of its videos are highly engaging and clear, making them an excellent way to learn about the CFA exam. This is an excellent option for anyone interested in a course that goes beyond self study and into engaging lectures.
Although AdaptPrep's Complete package is the best deal, students who want to save some money can opt for one of two smaller sets of study tools:
The Practice option focuses on the actual test taking process involved in becoming a CFA. It comes included with over 2,500 practice exams that adjust to your skill via adaptive difficulty. That ensures that you'll always be pushing yourself and learning something new in the process. On top of that, practice questions can be organized into both custom quizzes and full-length exams based on each of the ten exam topics. Plus, AdaptPrep's predictive analytic program will make sure you always know your exam readiness as well as strengths and weaknesses.
The second course option is the Learn course, which focuses heavily on video content. Included with the course are over 225 videos that clock out to a total time of 40 hours. Each video goes in-depth into the different concepts of the exam and provides clear, concise explanations. This study guide also comes included with 60 additional readings which cover all 10 exam topics.
Between these two course options, any student should be happy with AdaptPrep. They cover a wide range of learning styles and teach in a simple and effective style. Ultimately, any CFA candidates who learn best by doing will be happy with the Practice course, anyone who loves effective lectures and readings will enjoy the Learn course, and just about every student can benefit from their Complete package.
Go To AdaptPrep CFA Review Course
---
#3 The Princeton Review CFA Exam Prep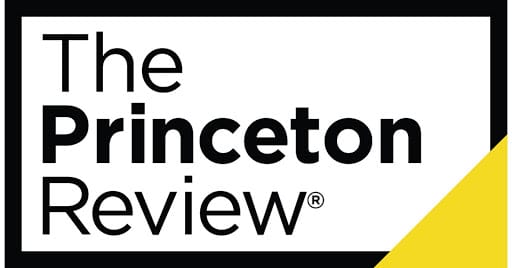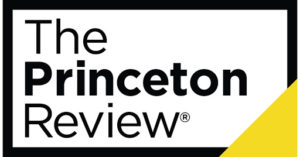 The Princeton Review's approach to test prep is one of the most versatile on this list. This is because they've made it their mission to cater to a wide range of learning styles so every student can learn effectively. As a result their self study courses come with plenty of options based on the different ways that students like to prepare for their exams.
One of the many ways that you can prepare with The Princeton Review is through their excellent study note slideshows. These walk you through difficult concepts by breaking them down into easy-to-manage segments and showing you how to understand them step by step. Consequently, this creates a great emphasis on learning without forcing you into a high-pressure environment.
In addition to the guided notes are a series of video lectures and mock exams. These are for anyone interested in a more traditional classroom learning experience. In order to create that atmosphere, these two learning tools go hand in hand, with lectures leading into exam content. As a result, you'll be able to easily pass the CFA exam after putting your time in with Princeton Review!
Go To The Princeton Review CFA Course
---
#4 Apptuto CFA Review Study Material


Another strong contender when it comes to CFA prep is Apptuto. This Level I CFA study course has a heavy focus on test content and live education, which is excellent for anyone looking for a consistent schedule with other people. Thanks to that, Apptuto has managed to carve out a steady niche among the many options for CFA exam prep courses.
One interesting aspect of Apptuto is how social aspects are integrated into the courses. This can range from comparing test performance with your peers to seeing where you are on leaderboard rankings. These features gamify the process of studying and can inspire competitive students to push themselves further than they would on their own. Furthermore, students who don't want the extra pressure can just ignore these aspects and work at their own pace.
Apptuno also offers live online courses for students who want some extra structure in their studying. Typically, these courses take place over an 18-week period and consist of 54 total hours of study time. On top of that, they also come with one-on-one coaching with your instructor to ensure that you're learning the material. Between all these features and the extra practice tests, you'll have an extremely strong chance of passing on exam day!
---
#5 Analyst Prep CFA Exam Prep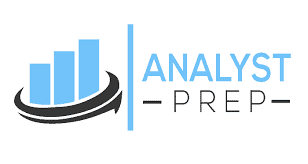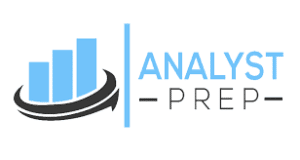 Next on the list is Analyst Prep's CFA Level I course. This service focuses primarily on practice tests combined with one-on-one support in order to mimic a tutoring experience. Consequently, this provides students with a more personalized study experience and increases their performance on the tests. As a result, this course is excellent for people who like the process of self study but would also like a guiding hand.
A performance tracker is included with all of Analyst Prep's self-study packages. This takes the form of a chart that organizes your performance levels for each question. Furthermore, this chart can be adapted to show scores by chapter, day-to-day progress, comparisons with other students, and much more. Basically using this powerful CFA course tool allows you to easily identify your strengths and weaknesses as you work through your material.
What if you encounter an issue with your study plan and you need extra assistance? Here's how Analyst Prep handles these situations:
Each course comes with excellent support options— most commonly in the form of one on one tutoring, although there are other options. Additionally, tutoring is available via Skype over the course of 5 hours. Each tutor is a registered CFA charterholder, so you can rest assured that you're working with a professional. In addition to tutoring, you can also email course coaches for support on any material that you're having trouble with.
All of these aspects and more make Analyst Prep's CFA prep course a viable option for passing the CFA exam. Although its CFA curriculum isn't as impressive or in-depth as Wiley, there's still plenty on offer!
---
#6 Bloomberg CFA Exam Prep Course

Last but not least on our list is Bloomberg CFA. Bloomberg's big claim to fame is their use of adaptive technology— similar to AdaptPrep, but not quite as impressive. These features allow more tech-savvy students a greater understanding and control over their education. As a result, they always know what they need to be working on and how close they are to being ready for the exam.
But how exactly does this adaptive learning CFA program work? Here's the gist:
Bloomberg's software is designed to map your performance and focus on areas in which you're struggling. Consequently, you'll find yourself circling back to topics down the line that you may not have understood at the time. This ensures that you get enough of a break from each question bank to avoid burnout, but still put in enough time so you retain the knowledge you need. Combine that with the increased levels of customization based on how long you've used the service, and you have a highly personalized service on your hands!
Thanks to this innovative system, Bloomberg presents a uniquely specialized role among CFA review courses. However, novelty alone doesn't make it a better option than the others on this list. Ultimately, I'd recommend Bloomberg CFA Level I Review to students who didn't pass on their first try and would like to take a different approach to their study plan.