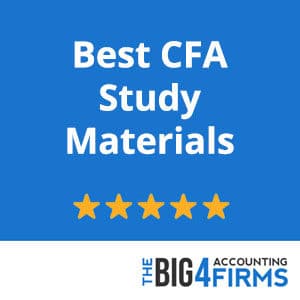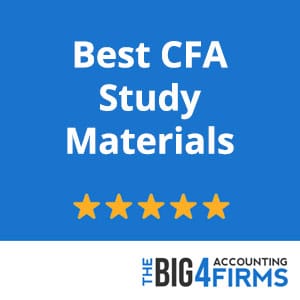 Passing the CFA® exam is the most important step in becoming a Chartered Financial Analyst (CFA®). It will make or break your career, so it's essential that you pass it quickly and easily.
In order to do that, you'll need some help in the form of great study materials. But how can you be sure that the ones you've chosen are the best ones for you?
Each review course and set of materials cater to different study styles. Hence, there is a wide range to choose from that can be difficult to parse through. Luckily for you, we've already done most of the hard work!
Keep reading to check out what we've found to be the best CFA® level 1 study materials currently on offer. Each of these has a strong emphasis on any learning style, so at least one of them should be perfect for you.
So take a look to find out which one you'll like best!
Best CFA Level 1 Prep Courses: Rankings
---
1. Wiley: Best CFA® Review Course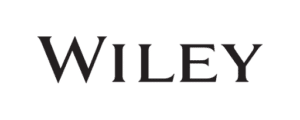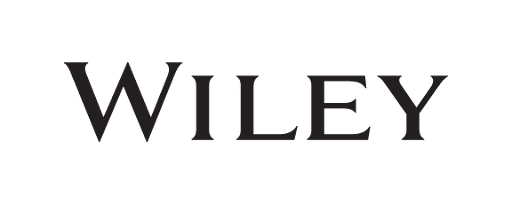 Our #1 pick is Wiley CFA review course. Here's why:
Wiley is a 200-year-old company that has helped half a million students earn their credentials as professional accountants, financial analysts, and brokers. The instructors who have organized all the study content included in this program have contributed to educational resources for over 300 universities. What this means for you is that Wiley offers a level of education that's virtually indistinguishable from an Ivy League college course.
However, this doesn't mean you're enrolling in a standard college class when you sign up for this prep course. It's significantly different in several ways:
How do you rate Wiley CFA Review?
First is the full compatibility with iPads, iPhones, and Android devices through the companion mobile app. You can use this app to watch video lectures, flashcards, and practice exams, and practice questions online or offline. Basically, this means you're no longer stuck to your computer at home— you can study on a plane, at a coffee shop, or some other remote workspace.
Finally, there's a score predictor that activates once you've finished more than 50% of a lesson plan. This is updated in real-time using FocusMeTechnology, using adaptive learning to estimate the score you'll earn when you take the CFA® exam.
All you have to do is complete the content organized by your Ivy League instructors, either at home or on your iPad, until the software predicts you'll earn the score you want!
---
2. Analyst Prep: Top CFA® Exam Prep Course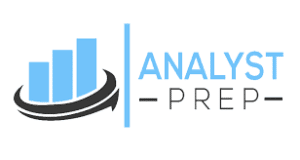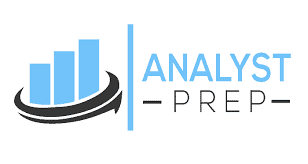 Our next top pick is Analyst Prep's CFA® Level I course. Here's why:
This service focuses primarily on practice tests combined with one-on-one support in order to mimic a tutoring experience. Consequently, this provides students with a more personalized study experience and increases their performance on tests. Offering this multifaceted approach, it's a fantastic option for CFA® candidates who like the process of self-study but also appreciates a guiding hand.
A performance tracker is included with all of Analyst Prep's self-study packages that organize your performance levels for each question. This chart can be adapted to show scores by chapter, day-to-day progress, comparisons with other students, and much more. Basically, using this powerful CFA® course tool allows you to easily identify your strengths and weaknesses as you work through your material.
What if you encounter an issue with your study plan and you need extra assistance?
Each prep course comes with excellent support options— most commonly in the form of one on one tutoring, although there are other options. Additionally, tutoring is available via Skype over the course of 5 hours. Each tutor is a registered CFA® charterholder, so you can rest assured that you're working with a professional. In addition to tutoring, you can also email course coaches for support on any material that you're having trouble with.
All of these aspects and more make Analyst Prep's CFA® prep courses a viable option for passing the CFA® exam. And if you need to take additional exams in the future, you can return to their robust educational catalog for even more help later!
Go To Analyst Prep CFA® Review
---
3. Salt Solutions: New Best CFA® Review Course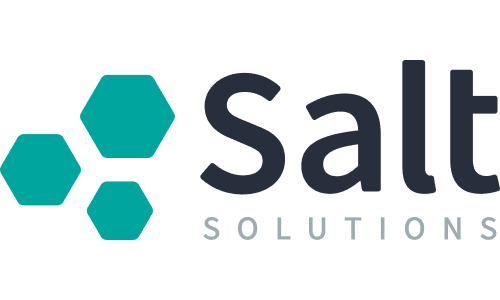 Salt Solutions CFA® is a video-focused CFA® exam preparation platform. It offers a robust range of mock exams and multiple-choice questions, plus some of the best video lectures available to soon-to-be test takers.
Course Details
Salt Solutions CFA® is a well-designed and intuitive CFA® exam prep resource. It includes not only multiple-choice exam questions but also high-quality video lectures created and led by expert instructors. Its note review feature, performance analytics, and practice exams allow students to prepare for the CFA® exam in a way that works best for them based on their learning preferences or styles.
Before we get into the specifics of these features, we'll tell you the best part of the CFA® review program upfront.
It's free!
That's right. Salt Solutions has recently changed its pricing, and now, it's free. Although it still costs to study for the second and third levels, all study materials for the first level of the CFA® exam are on Salt Solutions.
Salt Solutions CFA® Course Features
Over 4400 multiple-choice questions
CheckPoints preparation pace keeper assigns points to tasks and sets weekly goals
Over 160 hours of video lectures, most of which are around 10 minutes long
9 practice exams
Note-taking, performance analytics, test review, and other tools available
Free trial for CFA® levels II and III
Access to all study materials until students pass the test
Salt Solutions CFA® Pros and Cons
Create your own quizzes: students can make quizzes to test themselves on the areas where they need the most assistance
Great video lectures: each video is only around 10 minutes long, and most come with animations to help you fully grasp the materials discussed
Level-based studying: you can choose to study for the entire exam or just the level you need
No printed materials: however, you can print out materials you like to study away from the computer
Bottom line: Salt Solutions CFA® is a perfect CFA® exam prep resource, whether you want to study for one level of the exam or all three, and whether you study better with practice tests or with video lectures.
Go To The Salt Solutions CFA® Review
---
4. Kaplan Schweser CFA® Prep Course

Kaplan Schweser is one of the most trusted names in Chartered Financial Analyst (CFA) preparation. Because they've been helping CFA candidates pass the exam longer than anyone else, Kaplan is a standout amongst other test prep companies for CFA levels 1, 2, and 3.
Although Kaplan is best known for its study materials, they also offer courses that can help candidates step up their CFA test prep game. They have several options, including expert-led online classes and self-guided paths that fit the needs of every learner.
Their 15-week Live Online Class and OnDemand options are top-notch and offer an adaptive study experience and were designed with you in mind.
Ranging from $699 to $999, both plan options are entirely online, so CFA exam candidates can blend study schedules and lifestyles.
Kaplan CFA® Course Features
15 Weeks of Instructor-Led Virtual Classes (Live Class)
45 Hours Total Class Time (Live Class)
Archived Sessions for Review (Live Class)
50 hours of Instructor-Led Recorded classes (OnDemand Class)
Access to the Kaplan Schweser Community Forum (Both Paths)
InstructorLink Direct Line to Instructors (Both Paths)
Online and Print Resource Access (Both Paths)
Kaplan CFA® Pros and Cons
Proven Track Record: For over three decades, more CFA candidates have chosen Kaplan Schweser than any other prep company. This says a lot! Their proven track record and high pass rate show they know what it takes to pass. Their CFA course instructors are dedicated to passing this knowledge on to exam candidates.
Blended Resources: Many CFA prep courses fall into two categories: traditional or e-learning. Kaplan Schweser has married the two, creating CFA study paths that include an assortment of print, online, and mobile study tools. Both the 15-Week Live Class and the OnDemand Class include a two-volume set of weekly class workbooks that include lecture guides. Many Kaplan competitors do not offer these types of print resources.
Upgrade Options: Kaplan Schweser truly has something for everyone. Not only can you purchase individual study guides and class access, but you can also upgrade at a discount. When investing in a PremiumPlus Package, you receive Live Instruction and OnDemand resources. This all-inclusive package also includes access to Kaplan's unique learning platform, CFA core study tools, CFA review product access, and Online Workshop entry.
Price Tag: With the PremiumPlus Package listed at just under $1,300, one of the only cons of the Kaplan Schweser CFA study program is its pricing. Because they are at the upper end of all CFA test prep costs, the price tag of these study tools and courses can price some candidates out.
Strict Scheduling: The 15-Week Instructor-Led Virtual Classes aren't flexible once they are scheduled. Because these Live Courses take place over Zoom, students are expected to attend class at times they choose when enrolling in the course.  
Bottom line: Kaplan Schweser is a global leader in CFA prep and has many options available for test-takers dedicated to passing the exam. Their unique learning platfor
---
5. The Princeton Review: CFA® Exam Prep Course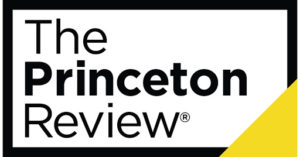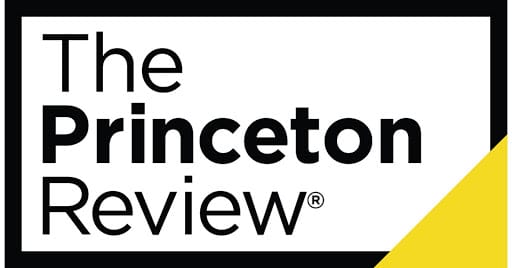 The Princeton Review's approach to test prep is one of the most versatile on this list. This is because they've made it their mission to cater to a wide range of learning styles so every student can learn effectively. As a result, their self-study CFA® prep courses come with plenty of options based on the different ways that students like to prepare for their CFA® exams.
One of the many ways that you can prepare with The Princeton Review is through their excellent study note slideshows. These walk you through difficult concepts by breaking them down into easy-to-manage segments and showing you how to understand them to step by step. Consequently, this creates a great emphasis on learning without forcing you into a high-pressure environment.
In addition to the guided notes are a series of video lectures and mock exams. These are for anyone interested in a more traditional classroom learning experience. In order to create that atmosphere, these two learning tools go hand in hand, with lectures leading into exam content. As a result, you'll be able to easily pass the Chartered Financial Analyst® exam after putting your time in with Princeton Review!
Go To The Princeton Review CFA® Course
---
6. Bloomberg: Top CFA® Exam Prep Course

Next up on our list is Bloomberg CFA® Review. Bloomberg's big claim to fame is their use of adaptive technology— similar to AdaptPrep, but not quite as impressive. These features allow more tech-savvy students a greater understanding and control over their education. As a result, they always know what they need to be working on and how close they are to be ready for the exam.
But how exactly does this adaptive learning Chartered Financial Analyst® program work? Here's the gist:
Bloomberg's software is designed to map your performance and focus on areas in which you're struggling. Consequently, you'll find yourself circling back to topics down the line that you may not have understood at the time. This ensures that you get enough of a break from each question bank to avoid burnout but still put in enough time, so you retain the knowledge you need. Combine that with the increased levels of customization based on how long you've used the service, and you have a highly personalized service on your hands!
Thanks to this innovative system, Bloomberg presents a uniquely specialized role among CFA® prep courses. However, novelty alone doesn't make it a better option than the others on this list. Ultimately, I'd recommend Bloomberg CFA® Level I Review to students who didn't pass on their first try and would like to take a different approach to their study plan.
---