Did you know that 75% of CFA® Exam candidates use mock exams as their primary way to prepare for the CFA exam?
Here's why:
A good CFA® mock exam will help to familiarize students with the structure and content of the exam. In addition, they can assist students in figuring out what part of the test they still need to study for as well as provide a time estimate for each question.
In general, the more CFA® practice exams a student takes that emulate the actual exam-taking experience, the more comfortable and prepared they will feel on your official test day.
Top 3 Best Chartered Financial Analyst (CFA®) Practice Exams
Wiley CFA® Test Bank
CFA® Mock Exam Providers
These companies offer CFA® practice exams along with helpful additional features, such as software for scoring and analyzing answers as well as accurate simulators of the exam's interface and time limits. Some of these companies sell their mock exams separately while others include them in their standard course packages.
Below is a list of the pros and cons of the top rated CFA® Practice Exam providers:
---
1. Analyst Prep CFA® Test Bank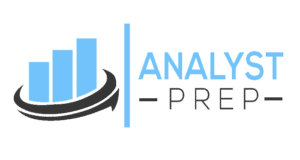 OVERALL RATING:★★★★★
Level 1: $129 for 12 PDF mini-mock exams (4 full-length Level I, 2 full-length Level II) with 3,000+ practice questions
CFA® Levels Covered: Level I, Level II
Number of Practice Questions: 3,000+
Format: Downloadable PDF
Custom practice exams? Quizzes can be customized.
Design & Content: Analyst Prep offers a free trial and two premium programs for CFA® exam prep. Either of the two premium packages offer access to their Level I and Level II mock exams with over 3,000 practice questions in a license that is unlimited until the student passes.
The user interface is extremely easy to use and the questions are organized by topic. All practice questions were written by the company and have never appeared on previous CFA® exams. They've also included a robust community participation aspect to their dashboard that allows you to compare progress with your fellow students.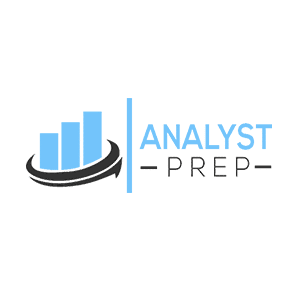 20% Off Analyst Prep CFA & FRM Courses
38 uses today
Last Used: 16 hours ago
View More
---
2. Salt Solutions CFA Mock Exams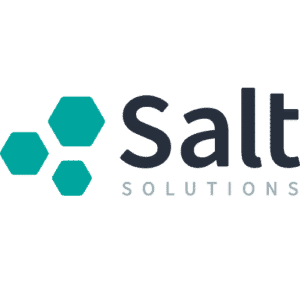 OVERALL RATING:★★★★★
Salt Solutions CFA® offers a range of practice tests and mock exams, along with printable resources, so that candidates have multiple options to prepare for the CFA® exam the way they learn best.
Additionally, Salt Solutions covers the CFA® Level I, II and III exams.
Here is a breakdown of what to anticipate from Salt Solutions at each level of the preparation courses.
Level 1
Nearly 70 hours of video lectures are included, along with more than 3000 multiple-choice test questions. Get access to the Salt Solutions CheckPoints planner, review notes, and three sets of practice examinations.
Level 2
50 hours of video lectures in addition to more than 700 multiple-choice test questions. Plus you'll get access to the Salt Solutions CheckPoints planner, review notes, and three sets of practice examinations.
Level 3
40 hours of video lectures in addition to more than 720 multiple-choice test questions. Get access to the Salt Solutions CheckPoints planner, review notes, and three sets of practice examinations. Access a created response self-grading rubric in addition.
The Salt Solutions CFA® study materials have three high-quality practice tests for each level. To ensure they are fully prepared for the actual exam when they finally take it, all applicants will have numerous opportunity to test their abilities and knowledge.
The platform's additional elements work together with a bespoke quiz generator and a large number of practice questions to produce a CFA® learning experience that makes it easier to comprehend the subject completely.
Because of its high video lecture quality, Salt Solutions CFA® offers more than other CFA® exam preparation courses can. Candidates will find this test preparation tool to be polished and welcome from the first video they view to the last because it was developed and introduced by a multidisciplinary team of teachers and charterholders with years of expertise in the industry.
The Salt Solutions CFA® video lectures include the following:
Coverage of all key readings from the CFA® curriculum
Durations of approximately 10 minutes.
Animation effects help visually enshrine the concepts being addressed.
Annotations to aid in learning and memorizing the CFA® curriculum
Overall, Salt Solutions CFAvideo ®'s lectures are head and shoulders above those offered by the majority of other CFA® test preparation websites.
Even better, you can sign up without a credit card and the free trial never expires. There is no excuse not to try Salt Solutions CFA® now since everyone can join up in under a minute, especially when you can currently save 10% on Full Exam Access!
---
3. Wiley CFA® Test Bank

OVERALL RATING:★★★★★
While Wiley was once a leading choice in our CFA prep recommendations, its recent acquisition by UWorld introduces questions about its future course offerings and direction. Given these uncertainties and potential shifts post-merger, we cannot confidently recommend Wiley for CFA prep at this time. Instead, we wholeheartedly endorse Becker as a trusted and comprehensive alternative for CFA exam preparation.
Price: $95 per level
CFA Levels Covered: Level I, Level II, Level III
Number of Practice Questions: 2000+
Format: Digital Exam Software
Custom practice exams? Exams are prebuilt.
Design and Content: Wiley offers 2 mock exams for each level of the CFA exam. In total, this grants you access to thousands of practice problems focusing on every aspect of the CFA exam.
Each question mimics the testing format perfectly and comes with a detailed answer explanation. This makes learning much easier, as you're able to see how the real exam expects you to answer questions. Plus, it teaches you important test-taking skills such as time management. Doing so ensures that you're an experienced test taker before your test date.
---
Top 5 Benefits To Taking A CFA® Mock Exam
1. Familiarity With the Exam
Mock exams are often based heavily on actual exams from previous years, sometimes even incorporating a significant amount of old test material. This is how they do such a great job of providing students with a feel for the structure and content of the CFA® Exam.
This is the best part:
Becoming more familiar with the content and structure of the exam directly correlates with an increased chance of passing on the first try. Students who feel more acclimated to the CFA® exam will be able to answer questions more quickly and accurately.
2. Knowledge of Study Needs
On the real exam, certain topics will have a greater emphasis than others, with more questions in the exam focused on them. By taking mock exams, students will gain greater insight into which topics are covered more extensively and concentrate their studying more on those areas.
3. Identification of Weaknesses
Practice exams can help to identify the strengths and weaknesses for the test taker. If a student frequently gets questions wrong on their practice exam that focuses on the same subject or comes in the same format, they can weed out this weakness by focusing their study sessions around these problem areas.
4. Effective Scheduling of Study Sessions
Here's an interesting fact:
Research has shown that separating information into separate 'chunks' while studying makes it easier to retain that information. Mock exams can be a great way to evenly space out study time by taking one at the end of each session.
Using this method, students can study, take a practice test, see their progress, and go back to studying. It's a bit like 'super-setting' a workout at the gym and it can produce similar results.
5. Stress Reduction
Want to know the number one reason people fail the CFA® exam?
It isn't misunderstanding the course material. It isn't failing to get enough sleep the night before either.
It's stress! Stress can turn the most prepared student into a quivering wreck on the big day. Fortunately, taking mock exams can help to relieve any pre-test anxiety; a student who studied with practice exams will already be very familiar with the structure and content of the CFA® exam and they will know how much time to spend on each section. Removing the unknown factors results in diminished anxiety.
---
How Many Mock CFA® Exams Should I Take?
In general, it's better to take more mock exams than less. However, a good recommendation is for students to try their hand at around 5 or 6 exams at the very least. That may seem like a lot, but getting more practice means that students will be faster and better at answering CFA® questions correctly. Unfortunately, most comprehensive commercial review courses do not offer 5 or 6 practice exams in their bundled course.
This is the good news:
Mock exams can be bought either individually or in sets from many of the same test prep companies. These often come in separate packages that serve as supplementary study materials for their CFA prep programs.
CFA® Institute does not endorse, promote or warrant the accuracy or quality of Big4accountingFirms.org. CFA® and Chartered Financial Analyst® are registered trademarks owned by CFA® Institute.