A prospective Maryland accounting student can choose between around 30 colleges and universities offering accounting degrees at various levels. However, only very few of these provide Master's degrees or advanced accounting degrees.
Maryland institutions aren't among the top in the United States, with the exception of US News top universities John Hopkins University (rated as 12th best nationwide) and University of Maryland – College Park (rated as 41st business school in the country).
However, there are still many quality accredited programs offered by Maryland accounting schools that can equip students with the necessary skills to progress in an accounting career.
Tips for Choosing the Right Accounting Program
An accountant needs strong business skills, an affinity for math, a good eye for detail, and an analytic mind. In order to master these skills, a good education is a must.
The degree programs you choose now can influence your whole career. Hence, it's worth informing yourself thoroughly before enrolling in an accounting school.
Do you want to become a successful accountant and especially if your goal is to enter managerial accounting or become a Certified Public Accountant (CPA)? If so, you should choose an AACSB-accredited program with a rigorous curriculum that will allow you to earn the necessary amount of credits.
Look for a blend of solid theoretical knowledge and hands-on experience. Also, ask to see student evaluations and the most recent CPA exam pass rates of program graduates.
Don't forget that the courses should be much more involved than CPA exam prep courses. Basically, the more challenging the program you take, the more confident you'll be in your profession.
A good financial accounting program should also enhance your employability. Evaluate the extracurricular opportunities available on-campus, as well as the presence of big accounting firms at the school's careers fair and the rate of graduate employment.
You should look for ways to get involved in the business community before you graduate, as experience will be a major asset in your career – and your accounting school should open you the gates.
How to Become an Accountant or CPA
Have you decided that you want to become an accountant? If so, consider early on whether or not you intend to obtain CPA certification.
While you can work as an accountant with a four-year Bachelor's degree, the CPA license can open many doors for you in the corporate and governmental sectors. However, the requirements to become a CPA are much higher.
In order to qualify for the CPA exam, you will need to complete additional coursework in order to earn 150-semester credits.
You will then be faced with the infamously difficult CPA exam and you will have to pass all four sections before you can apply for your license. Additional requirements are one year of experience in accounting and passing an ethics exam.
As a licensed CPA, you will have to renew your license regularly and you might need to earn continuing professional education credits throughout your career. You may also choose to join one of the CPA societies that can help you get the most out of this challenging and rewarding field.
Maryland CPA Requirements
Before you can take the CPA exam in Maryland, you will need to earn 120-semester credits amounting to a Baccalaureate or a higher degree from an AACBS-accredited institution.
These must include 27 credit hours in accounting courses and 3 hours in ethics. There is no residency or age requirement in Maryland.
However, in order to be eligible for a CPA license, you will be required to undertake additional coursework. All in all, you'll need to complete 150 credits and acquire one year of accounting experience.
Once a licensed CPA, you will need to report 80 hours of continuing professional education courses in order to renew your license.
| Maryland Accounting Salary (avg) | National Accounting Salary (avg) |
| --- | --- |
| $59,000 | $57,000 |
Accounting Salaries in Maryland
Thanks to its proximity to Washington D.C. and its highly developed metropolitan area, Maryland has higher than average annual accountant salaries. The annual wage for Maryland accountants in 2020 is $55,636. The state also reports a high accounting employment level and a broad range of employment opportunities in the field.
Best of all is that salaries in the field have been steadily rising over the past years, especially in cities like Towson and Columbia. All in all, Maryland accountants are excellently situated for professional success.
| Maryland Accounting Jobs | Average Salary |
| --- | --- |
| Big4 Accountant | $76,000 |
| Senior Corporate Accountant | $70,000 |
| Property Accountant | $51,000 |
| Tax Accountant | $59,000 |
| Bookkeeper | $39,000 |
Accounting Program Sneak Peek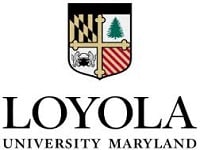 Rated 5th in the top of Regional Northern universities by US News, the Baltimore-based Loyola University offers an AACBS-accredited accounting program.
Students who wish to fulfill the 150 credit requirement can pursue a four-year Bachelor's degree in Accounting and a one-year Master of Accounting degree. The program is taught by highly qualified instructors and is highly career-oriented. Expect higher than average graduate starting salaries and great opportunities for networking and participation in a student organization.
Loyola University also benefits from an excellent location in Baltimore: a booming business environment. Basically, this program has the potential to open the gates to success for its accounting graduates!
| | |
| --- | --- |
| Maryland Accounting Schools | Address |
| Bowie State University | 14000 Jericho Park Rd, Bowie, MD 20715 |
| Frostburg State University | 101 Midlothian Rd, Frostburg, MD 21532 |
| Loyola University Maryland | 4501 North Charles Street, Baltimore, MD 21210-2694 |
| Morgan State University | 1700 E Cold Spring Ln, Baltimore, MD 21251 |
| Mount Saint Mary's University | 16300 Old Emmitsburg Rd, Emmitsburg, MD 21727 |
| Salisbury University | 1101 Camden Ave, Salisbury, MD 21801 |
| Towson University | 8000 York Rd, Towson, MD 21252 |
| University of Baltimore | 1420 N Charles St, Baltimore, MD 21201 |
| University of Maryland | College Park, MD 20742 |
| University of Maryland – Eastern Shore | 11868 Academic Oval, Princess Anne, MD 21853 |
| University of Maryland University College | 3501 University Blvd. East Adelphi, MD 20783 |
| | |
| --- | --- |
| Community Colleges | Address |
| Allegany College of Maryland | 12401 Willowbrook Rd, SE, Cumberland, MD 21502-2596 |
| Anne Arundel Community College | 101 College Pkwy, Arnold, MD 21012-1895 |
| Baltimore City Community College | 2901 Liberty Heights Ave, Baltimore, MD 21215 |
| Carroll Community College | 1601 Washington Rd, Westminster, MD 21157 |
| Cecil College | One Seahawk Dr, North East, MD 21901 |
| Chesapeake College | 1000 College Cir, Wye Mills, MD 21679 |
| College of Southern Maryland | 8730 Mitchell Rd, La Plata, MD 20646-0910 |
| Frederick Community College | 7932 Opossumtown Pike, Frederick, MD 21702 |
| Hagerstown Community College | 11400 Robinwood Dr, Hagerstown, MD 21742-6590 |
| Harford Community College | 401 Thomas Run Rd, Bel Air, MD 21015-1698 |
| Howard Community College | 10901 Little Patuxent Pkwy, Columbia, MD 21044 |
| Montgomery College | 900 Hungerford Dr, Rockville, MD 20850 |
| Prince George's Community College | 301 Largo Rd, Largo, MD 20774 |
| Wor-Wic Community College | 32000 Campus Dr, Salisbury, MD 21804 |
Top Ranked Accounting Program: University of Maryland
The University of Maryland – College Park boasts the largest accounting school in the state. This school also offers a highly rated accounting program offered by the Robert H. Smith School of Business. A Wall Street Journal 2010 survey of recruiters ranked the school as 7th in the country in terms of accounting hires.
The Accounting and Information Assurance department at Smith schools offers quality, AACBS-accredited programs at the undergraduate, Master's, and doctoral level.
Graduate students may choose between a Master of Business Administration degree with an accounting concentration and the flagship accounting program of the school – the Master of Science in Business: Accounting.
The MBA curriculum integrates core accounting courses with a broad range of classes in economics, finances, and information systems. Elective courses allow students to qualify to take the CPA examination upon graduating from the MBA program.
On the other hand, the MSB provides an innovative study option targeting accounting professionals who wish to maximize their employability. Students can follow track options in tax, public accounting, general accounting, and auditing.
Networking opportunities and excellent career services enhance the attraction of the Smith School, while its location in the D.C. metroplex places students in the center of a thriving business community.
While the CPA exam pass rate at this school has been average in the past years, the program's strongest point is the ability to create business professionals with marketable skills and capable of becoming agents of change.
https://www.accountingcoach.com/careers/colleges-universities-accounting-degrees
https://www.accountingcoach.com/careers/cpa-requirements
https://www.bls.gov/oes/2013/may/oes_md.htm
https://www.bls.gov/oes/current/oes132011.htm#(2)
https://www.payscale.com/research/US/Job=Certified_Public_Accountant_(CPA)/Salary
https://www.mastersinaccounting.info/maryland/
https://grad-schools.usnews.rankingsandreviews.com/best-graduate-schools/top-business-schools/university-of-maryland-college-park-smith-01104
https://www.umd.edu/
https://www.rhsmith.umd.edu/programs/ms-programs/accounting/about-us/baltimorewashington-area
https://www.educationnews.org/career-index/accounting-schools-in-maryland/
https://www.becker.com/cpa-review/resources/about-exam/requirements/maryland-cpa-exam-requirements
https://www.rhsmith.umd.edu/news/recruiters-rank-smith-school-accounting-program-no-7
https://www.accountingweb.com/article/53300-average-starting-salary-new-accounting-grads/221716
https://www.loyola.edu/sellinger/about/departments/accounting
https://www.loyola.edu/sellinger/about/departments/accounting/degree-programs.aspx
https://www.loyola.edu/sellinger/academics/graduate/macc
https://colleges.usnews.rankingsandreviews.com/best-colleges/loyola-university-maryland-2078