In order to keep your CPA license, you need to earn 40 hours of Continuing Professional Education (CPE) credits a year. That's a tough requirement to meet, which is why it's important to get to work on it immediately. 
You have several options for meeting these CPE requirements, but some are more effective than others.
Essentially, online CPE courses are the fastest and most efficient way to earn your credit hours and maintain professional status. Although there are plenty of these on offer, only a few of them are truly worth your time.
Because of that, I've compiled a list of the best CPE courses for CPAs. Read on to see which one is right for you!
---
1. Becker CPE
The Pros
Multiple Price Plans: Many courses charge you massive amounts of money to access them. Becker is not one of those courses. Instead, they recognize that different people have different price ranges; that's why they offer three different course packages. These come with a different array of materials and cost $300, $400, and $700 each— which offer you excellent financial flexibility.
Free Content: Each Becker course can be started as a free demo. Few online courses will offer free materials — unless they're extremely limited — but Becker is confident enough in their high-quality study tools that they know you'll come back for more. These trials let you better understand the course and make an informed purchase.
Flexible Study Formats: Becker offers both live and self-study CPE content. They do this because they know that different students learn in different ways. Because of that, they offer a little bit of everything so no one ends up alienated by their content. On top of that, varied content helps keep you engaged throughout the entire course.
The Cons
Price: Becker courses can be expensive if you're interested in the top of the line packages. That's a shame because those packages contain some of Becker's best materials— so you'll miss out if you only opt for the most inexpensive options. Even so, the less expensive tiers still contain everything you need to succeed, and financing options make it easier to afford the high-end packages.
Bottom Line
Becker's wide range of formats combined with its customizable price makes them a very attractive option. Check this service out if you're interested in getting a little bit of everything!
---
2. Surgent CPE

The Pros
Professional CPA Lecturers: Every Surgent webinar is delivered by an experienced CPA. This means your instructors will use their professional knowledge to enhance your understanding of CPA concepts. This guarantees that your continuing education involves actually expanding your professional knowledge instead of just checking off a list of requirements to maintain your certification.
Premium Courses: In addition to standard topics, Surgent also offers premium courses that cover more current and relevant topics such as law changes, highly specialized niches, and breaking news. Completing these ensures that your knowledge is as accurate and up to date as possible.
Self Study Downloads: Although Surgent's main focus is on live content, they also offer a series of on-demand CPE courses. These come in downloadable PDFs or on demand videos. Once you've completed the course, you'll be asked to pass a short exam focused on the concepts you just learned.
The Cons
Price: Surgent's courses tend to be pricier than content from other companies. Most of their content is locked behind a $599 unlimited webinar bundle. But if you can afford it, this source of CPE credits is well worth the cost.
Bottom Line
Surgent's courses may cost a lot, but that's because of the extremely high quality they're offering. It's tough to find companies with a better grasp of the accounting industry that provides self-study courses this robust!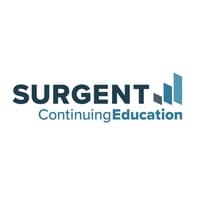 Get up to $200 Off Surgent CPE Unlimited Plus Package
33 uses today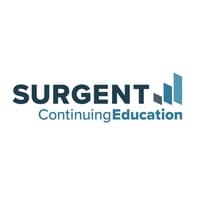 Get $170 Off Surgent CPE Unlimited Plus Package
35 uses today
Last Used: 4 days ago
View More
---
3. Illumeo


The Pros
Experienced Teachers: Illumeo has strict requirements for all of their teachers. Each one must be a tax professional and an experienced instructor. This is because they recognize that you won't learn anything from an under-qualified instructor. Instead, you deserve the best of the best while you earn CPE hours.
Free Content: Illumeo offers a host of free courses on top of their paid ones. These allow you to work through a sample of what this CPE provider has to offer before deciding whether or not to purchase anything. Plus, the free courses are even eligible for CPE hours. That ensures that you haven't wasted your time even if you don't end up purchasing anything.
Mobile Friendly: Every course offered by Illumeo is available on all devices. Because of that, you can learn on the go or during small breaks of free time on your tablet or smartphone. Illumeo recognizes that your career means you have a busy schedule, so they make accessing their course as easy as possible.
The Cons
Unfocused: Unfortunately, Illumeo's course content can be a bit scattershot due to how much they offer. If you're the type of person to get lost in links or frequently go on tangents, then this course will be difficult for you to navigate while remaining focused.
Bottom Line
Illumeo offers an excellent and unmatched self study course. It's possible to get a bit lost in their content— but for the price they're offering, you can do a lot worse.
---
4. Lambers


The Pros
Free Updates: Lambers' courses are not static; they're frequently updated free of charge to ensure that you always have up-to-date materials. Thanks to that, you'll never waste your time on outdated topics, and you'll always see a constant stream of new courses and topics. If you use your time wisely, you can earn almost unlimited amounts of CPE.
Yearly Subscription: Lambers offers a single subscription plan instead of several different payment packages. This simplifies your purchase and grants you unlimited access to everything Lambers has to offer. On top of that, the annual plan only costs $500 a year— which is far cheaper than some of the other courses on this list.
Experienced Instructors: One of Lambers' biggest focuses is their teaching staff. Every instructor is highly qualified in their respective field and dedicated to helping you improve your professional knowledge. That's why they break down difficult topics into more easily understood parts. Lambers understands that you should never feel lost when continuing your education.
The Cons
Money Back Policy: Lambers doesn't have a great refund policy. Almost all sales are final except for physical materials. However, you will be charged a restocking fee for returning those. This shouldn't matter much if you know what you're getting into, but keep that in mind before paying for anything.
Bottom Line
Lambers is an excellent continuing education course for earning CPE credits. It's an affordable service that only accepts the best teachers and study materials.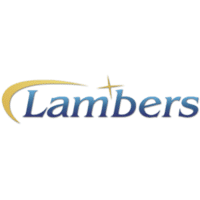 Exclusive Offer- Up to 20% Off Lambers CPE Courses
39 uses today
Last Used: 16 hours ago
---
5. Lorman


The Pros
Webinars: One of Lorman's big focuses is their live webinars which convey complicated topics in easy-to-understand terms. Consequently, they're an excellent tool for anyone who excels in a standard classroom environment. Don't worry about missing any of these either— every lecture is automatically uploaded as a recording and made available to you upon completion.
All Access Pass: Lorman doesn't just offer webinar content. They also offer self study material in several different formats. These are all available through the Lorman All-Access Pass. This pass gives you unrestricted access to the full Lorman catalog for one year, but it can also be extended beyond that point if you're interested.
Mobile Learning: Much like Illumeo, Lorman is mobile friendly. They know that finding time to study is difficult, so they've made sure to help with that process as much as possible. Now you don't need to sit down in front of your desktop for hours to learn. Just pull out your phone whenever you have time and get some studying done!
The Cons
Price: Lorman can get a bit pricey if you aren't careful. Individual courses can cost up to $250, and the all access pass costs $699 a year. The materials you'll gain access to are well worth the cost, but they will definitely put a strain on your wallet.
Bottom Line
Lorman content is as varied as it is exceptional, but it can be a bit pricey. Make sure to check this out if you're comfortable with what you're spending.
---