Certified Management Accountants (CMAs) are the global benchmark for financial professionals involved in management accounting. Earning this designation proves to employers that you have a deep understanding of how and why numbers add up during accounting.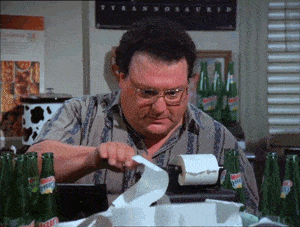 Naturally, this means that becoming a CMA is a valuable next step in any accountant's career path. Completing the CMA exam and earning your certification can enhance your credibility, increase your earning potential, and lead to much better management positions wherever you work.
Of course, you need to understand what you're getting into before you can get started.
CMAs have a strict set of educational and experience requirements mandated by the IMA (Institute of Management Accountants) before you can enroll in the CMA program. Plus, you'll need to pass a difficult CMA exam after completing the necessary prerequisites.
Check out this breakdown of all the Certified Management Accountant requirements and fees to learn more:
CMA Certification Requirements for Education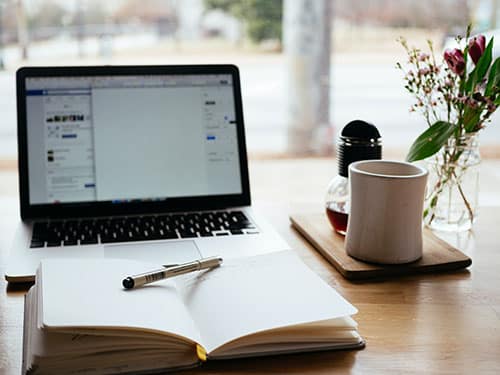 The first thing you need to do when working towards your CMA certification is complete your educational requirements. Make sure to do this as soon as possible— it's far more difficult to try and earn this certification without doing so.
All candidates need to complete a 4 year degree from an accredited college or university. This degree must be related to the professional certification in some way, such as a finance or accounting degree. Alternatively, any unaccredited degrees can be evaluated by an independent agency for consideration towards this requirement.
Degrees are verified by emailing transcripts to IMA directly from your college or university.
This requirement can also be met by holding a professional certificate for a related field. A full list of eligible certifications is available in IMA's CMA handbook. Make sure to check in with this resource for a more detailed breakdown of what is expected from you in terms of education.
CMA Certification Work Experience Requirements
Next, you'll need to submit proof that you've completed an acceptable amount of work experience to prove you're ready to work as a CMA. It's extremely important that you complete this quickly; unlike the education requirement, there are no alternatives to this step.
Anyone hoping to become a CMA must complete at least 2 years of professional experience in management accounting or financial management. Teaching also counts as related experience, so long as at least 60% of the course you've taught is related to accounting or finance above the introductory level.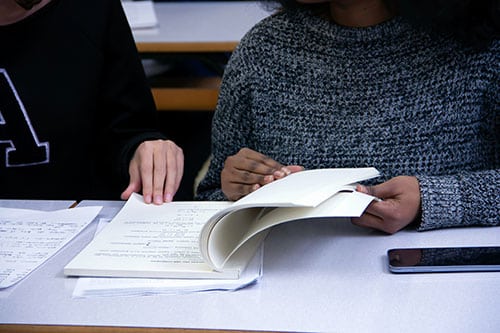 Your work experience is expected to be gained as full time employment. However, you can meet this requirement through part time work by completing 4 years instead of 2.
All work experience requirements can be completed either before passing the CMA exam or up to 7 years afterwards. Bear in mind that you will not become a licensed CMA until you've met your work experience requirements— even if you've already passed the CMA exam!
Once again, I highly recommend checking out the CMA handbook for more information about this requirement. Reading it should tell you exactly what jobs will qualify you for this professional designation.
Becoming an IMA Member
The last thing you need to do is become an IMA member. Non-members or inactive members can't sign up for the CMA exam. This can be done before or after you've finished up with the educational and work experience requirements.
You currently have 3 options when applying to become an IMA member. Each one has an initial application fee of $15. Once your application is accepted you'll need to pay an additional fee based on which membership option you've chosen.
First up is a student membership. Anyone currently enrolled with 6 or more credits at a college or university can choose this option to receive the benefits of a professional member for a reduced price. This can help you explore your career options and learn more about financial management for only $45 a year.
Next is the academic membership option. This membership grants you access to a wide range of educational materials: an ethics curriculum, case studies, mentorship programs, and more. It currently costs $150, but that price is halved for educators of accredited institutions.
Your last option is to sign up with the professional membership program. This is the best choice for anyone planning on becoming an accountant or financial manager. Joining helps you stand out from the crowd, broaden your knowledge base, and sharpen your skills in finance. Currently, this membership option costs $275.
Passing the CMA Exam
Now that you've met all the prerequisites, you need to pass the CMA exam. IMA currently separates the exam into 2 parts that can be taken in any order; passing both will earn you the CMA designation.
Each CMA exam consists of 100 multiple choice questions and 2 essay questions. Students have 3 hours to complete the multiple choice questions and 1 hour to complete the essay segment. Some of the multiple choice questions do not count towards your score and are being validated for use on future exams.
Scores are released about 6 weeks after the month in which you took the CMA exam. You will receive your scores via email and your personal MyIMA transcript.
I highly recommend downloading IMA's content specification outline for the CMA exam. You should be able to easily pass as long as you study all of the subjects mentioned in the outline.
CMA Exam Fees
In addition to any costs incurred by meeting the education and membership requirements, you'll have to pay CMA exam fees before you can finally sit for the CMA exam. Check out this table from Gleim to see a detailed breakdown of the costs for each membership level:

---
CMA Exam FAQs
Still curious about how to qualify for and pass the CMA exam? Check out these answers to some frequently asked questions to learn more!
Q: Is CMA harder than CPA?
A: Generally speaking, the CPA exam is considered more difficult than the CMA exam. Both have similar prerequisites, but the CPA exam consists of 4 tests that need to be passed within 18 months of each other. Plus, the pass rates tend to be much lower.
Q: Is CMA better than CPA?
A: The answer here depends on what you plan on doing as your career. Earning a CPA designation is excellent for general accounting, but those interested in management should focus on the CMA. Neither one is strictly better than the other overall.
Q: Which is best, MBA or CMA?
A: Once again, this is largely up to the individual. Earning a CMA is much faster— but it must be maintained via annual fees and continuing education. However, the MBA will give you a more diverse education and has no post-degree costs. One final thing to consider is that earning an MBA is far more expensive than earning a CMA.
Q: How hard is the CMA exam?
A: The CMA exam is considered to be very difficult and has a passing rate of under 50% for both parts. Most recently, Part 1 had a passing rate of 34% and 46% on Part 2, according to the Institute of Management Accountants (IMA).
Q: How to pass the CMA exam?
A: You should plan to study for around 150 hours for each section, for a total of 300 hours. Break that down over time to prepare for your studies, which should include getting a CMA review course to help you along the way.
Q: What degrees are best for someone considering the CMA exam?
A: If you have a degree or considering which one is best to get into the accounting field, you should have a bachelor's degree in accounting, finance, economics, or even business.