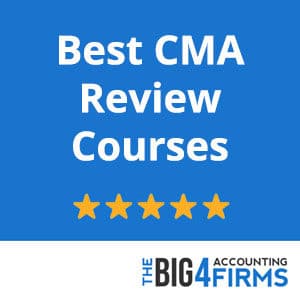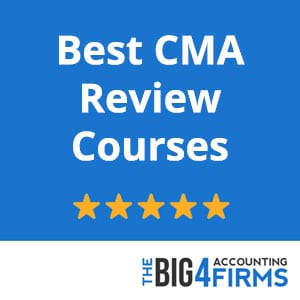 If you plan to pass the CMA exam on the first try, you need two things: a little bit of magic and a genie to grant you unlimited study time! Since that genie part might not happen, you might consider investing in one of the best CMA review course options instead.
But where do you even start?
After all, choosing the wrong CMA review course can hurt your chances of passing the Certified Management Accountant (CMA), dramatically slowing down your professional progress. So when there are so many CMA exam prep providers claiming to be "the best", how are you supposed to know which one to choose?
Here's what you need to know:
To start, you need to understand that there is no objective "best" way to prepare for the CMA exam. Everyone learns in different ways, and each course caters to different learning styles. What's most important is finding a service that focuses on your specific style of learning.
Now, that's not to say there aren't A-list CMA review courses and not-so-stellar CMA review options.
Listed below are some of the best CMA prep courses. Each one emphasizes different learning styles, but they're organized in a way that allows you to find the one that's the best fit for you. Read on to see the benefits and drawbacks each CMA review course has to offer!
Top 5 Best Certified Management Accountant (CMA) Exam Prep Courses: 2023 Comparison Guide
---
1. Becker CMA Review Course


Unlike other CMA exam prep courses, Becker CMA exam review places a strong emphasis on understanding concepts rather than memorization. Their CMA exam prep course is designed to improve your skills through personalized review sessions, allowing teachers to assess your grasp of key concepts. With this feedback, they can tailor the course to better suit your needs, ensuring exceptional performance in the CMA exam and your professional career.
Becker offers two different CMA prep course options: Review Advantage and Review Pro. Review Advantage, priced at $1,599, includes essential features like review sessions, lectures, and practice exams. For $2,199, Review Pro adds live content through an online classroom and 1-on-1 tutoring sessions, making it an ideal choice for those seeking additional support.
While Becker's CMA Review courses might be on the higher-priced side, keep an eye out for deep discounts that can make them more affordable.
Becker Pro CMA Exam Review Course comes with various features, including digital and printed textbooks, lecture videos, flashcards, multiple-choice questions, unlimited CMA practice tests and essays, five 1-on-1 academic tutoring sessions, and a 1-year CPE (Continuing Professional Education) subscription.
The Pros:
---
Simple Progress Tracking:
Becker's CMA review course has a simple but highly effective method of tracking your study progress. Each section of their course is divided into smaller sections with different colored badges. As you answer questions and watch lecture content for each section, its color will change to demonstrate your proficiency. Once all your badges turn green, you're ready to pass the CMA exam!
Real-Life Examples
Becker's CMA program goes beyond well-designed video lectures by incorporating real-life examples and case studies, enhancing your learning experience. These practical illustrations play a crucial role in helping you understand complex concepts and their practical applications in real-world professional scenarios, effectively preparing you for your career as a Certified Management Accountant.
Extra Coaching
CMA exam tutors are often pretty expensive, with hourly rates well over $100. Fortunately, Becker CMA Review includes one-on-one tutoring with Success Coaches as part of their Advantage and Pro courses. This is by far the most affordable way to get some extra tutoring for this exam— it's honestly worth signing up for this feature alone.
Promising Results
It's not easy to put your trust in an online course, especially if it's not from a university. Fortunately, this course has a special guarantee to help you feel safe entrusting them with your education. As part of the Becker Promise, you'll be entitled to a free extension if you need more time to study with their Advantage course.
---
Bottom Line
Becker's CMA Review Course focuses on understanding concepts, offers personalized review sessions, and adapts the course to suit individual needs. With two course options and extra coaching, it promises a promising and effective learning experience. The inclusion of real-life examples enriches the program, preparing you for success in the CMA exam and your professional career.
---
2. Surgent CMA Review Course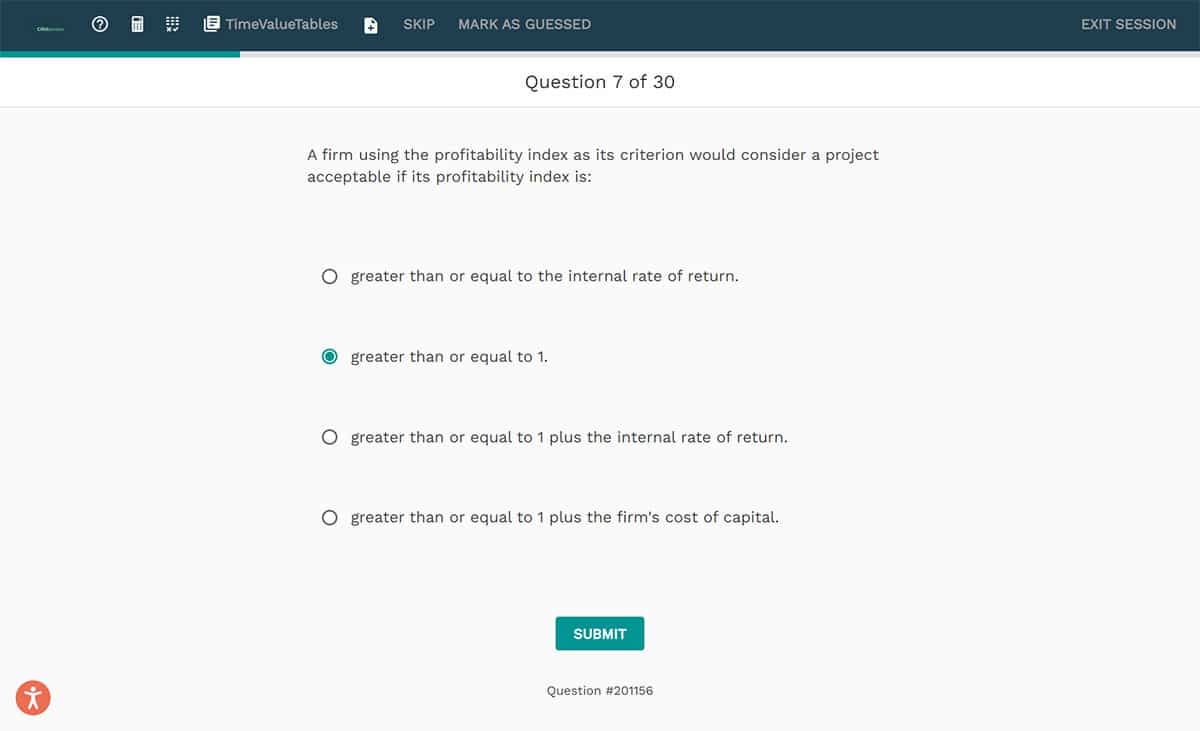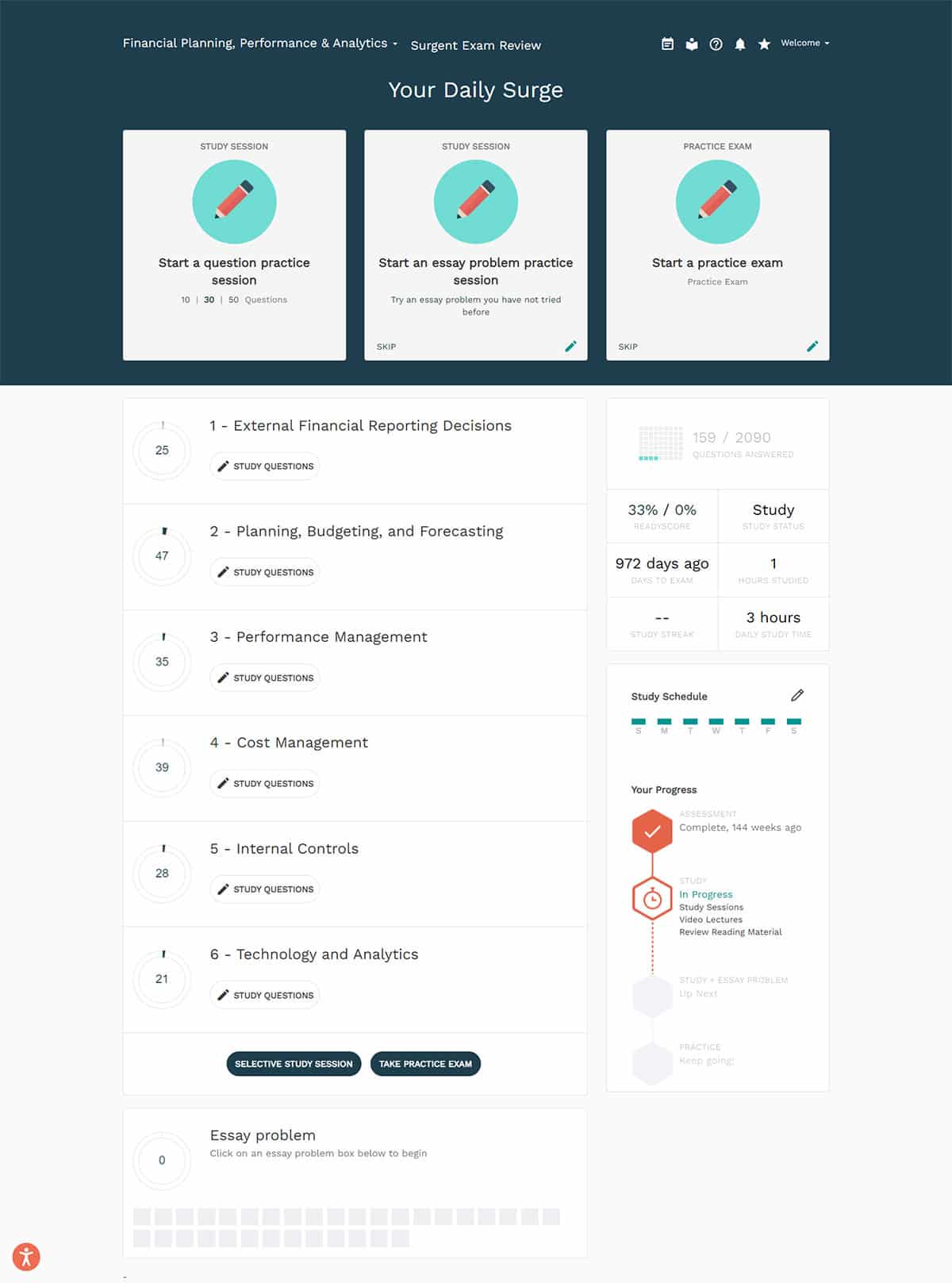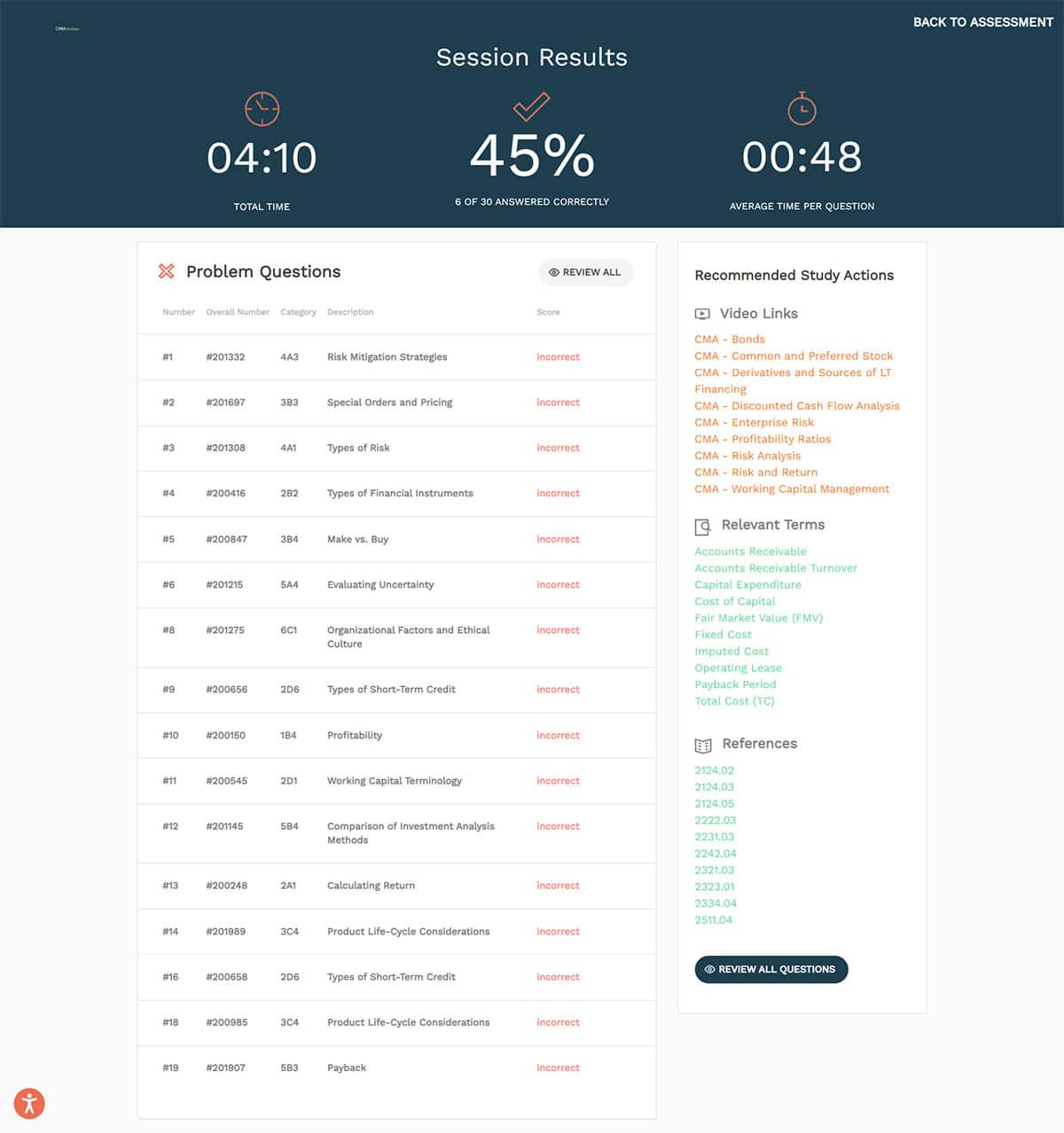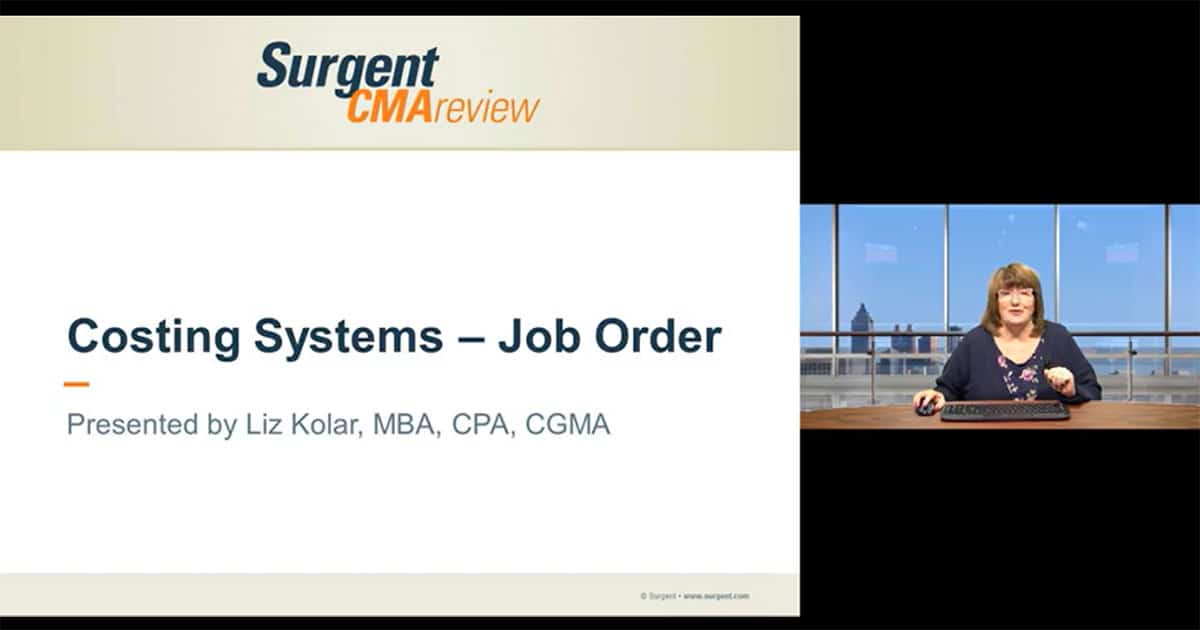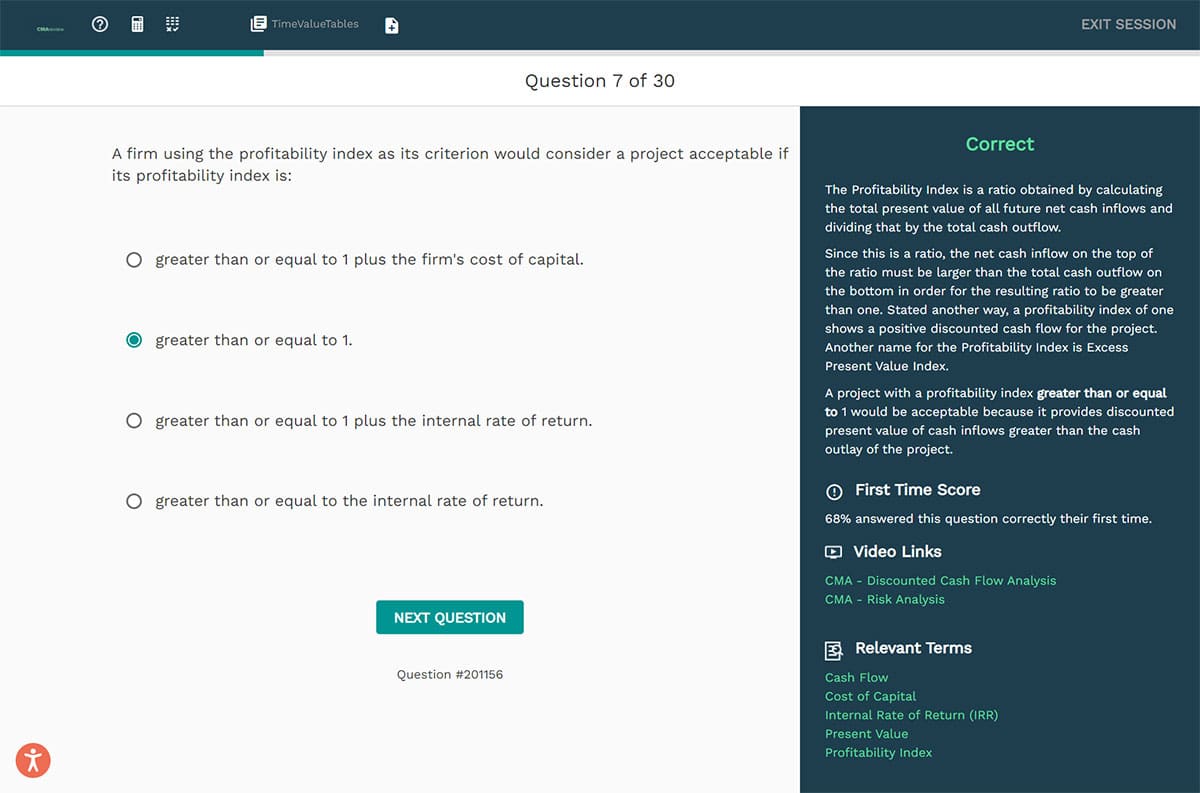 Surgent's CMA Review Course combines excellent self-study materials with adaptive learning technology for a more efficient exam preparation. The adaptive technology focuses on areas needing improvement, streamlining study schedules, and eliminating wasted time. With three course options, including the Ultimate Pass with mock exams and 1-on-1 coaching,
Surgent CMA review provides comprehensive and affordable choices, ranging from $699 to $1299. The course offers over 4,000 questions, 65 essay problems, unlimited practice exams, 55+ video lectures, and two private coaching sessions with a Surgent Exam Review expert, all accessible until you pass the exam.
The Pros:
---
Unlimited Practice Tests
The Surgent CMA Study Materials include a wide test bank of practice questions that can be organized into an unlimited number of practice exams. These questions have been taken directly from previous exams, so you know you're always working with accurate representations of the real thing. On top of that, you'll never need to worry about outdated test prep materials; these questions are constantly updated free of charge with the Surgent CMA Ultimate Pass.
Smart Technology
Surgent's study program includes patented adaptive learning technology, making it one of the best CMA review courses. Referred to as A.S.A.P., this software attempts to find gaps in all CMA candidates' knowledge and helps to fill them in. It does this by creating custom study plans based on your performance, as well as optimizing your overall course to speed up your learning. Using this system ensures that you're always studying relevant subject matter and never wasting time on areas you already know.
ReadySCORE
In addition to customized study plans, Surgent CMA review course technology also provides you with an overall measurement of your exam readiness. ReadySCORE works with the A.S.A.P. system to tell you how well you'll perform on the CMA exam at any point in your CMA exam prep journey. Consequently, you'll always know exactly how close you are to your exam goals, and you'll know immediately when you can pass. This way, you'll be confident when exam day arrives!
The Cons:
---
No Live Content
Although it is one of the best CMA exam prep programs, Surgent CMA Review doesn't offer a live content option. So, anyone who learns better in a classroom setting may be disappointed with what Surgent has to offer. If you prefer a live learning option, Becker CMA Review is probably the better pick for CMA exam review courses.
---
Bottom Line
Surgent's CMA Review Course offers comprehensive and efficient exam preparation with adaptive learning technology, personalized study plans, and a wide range of practice questions, ensuring focused and relevant learning. However, Surgent lacks live content, which may disappoint those who prefer interactive classroom-style learning.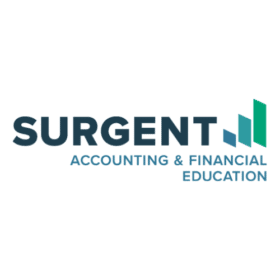 Take $399 Off Surgent CMA Ultimate Pass
33 uses today
Last Used: 16 days ago
---
3. Gleim CMA Review
Gleim CMA Review offers an extensive range of CMA exam review materials, including thousands of practice questions, dozens of video lectures, and interactive essay problems to prepare for the essay portion. Similar to Surgent, Gleim CMA Premium also provides the option of consulting with a personal counselor to create a study schedule. The course is priced at $1349, and you can opt for one part only or purchase just the test bank for $999.
Gleim CMA Review Features:
Thousands of Practice Questions with Detailed Answer Explanations
45+ Hours of Video/Audio Lectures
Detailed Performance Results
Personal Coaching
Access Until You Pass Guarantee
The Pros:
---
Accounting Team Support
Perhaps the biggest draw of Gleim CMA Review is its excellent support team. Any time you have difficulty with a question, you can easily contact Gleim's accounting team for assistance. Help is always one click away when you're working on difficult materials; you should never be stuck for too long, thanks to this.
Essay Questions
Unlike other companies, Gleim actually includes interactable essay questions with their CMA review courses. That means that rather than only being prepared for multiple choice segments, you'll also be ready for the essay portion of the exam. This is a massive selling point for the company as very few services prepare you in this way.
Study Planner
Gleim's CMA course comes with a fully customizable CMA exam study planner. This allows you to schedule all of your studies to fit your lifestyle and free time. It does this by working with your online review course in order to keep content flexible, so it can be accessed at any time. Using this allows you a greater degree of control over what you're learning— more so than other study materials offer!
The Cons:
---
Overwhelming Detail
Some students have reported that Gleim CMA's study materials can sometimes delve too deeply into topics, providing an overwhelming amount of detail. This can make it challenging for learners to discern the most critical information for the exam and may lead to longer study times.
Pass Guarantee
While Gleim does have a pass guarantee, it is unfortunately locked behind the highest tier of courses. This can get pretty expensive because of that, although they are actually on the cheaper side of CMA courses with our Gleim discounts. As a result, it shouldn't be too hard on your wallet, but it's important to take note of this anyway.
---
Bottom Line
Gleim CMA Review provides extensive CMA exam review materials, including practice questions and interactive essay problems. Personal coaching and a study planner offer a customized learning experience. However, the pass guarantee is limited to the highest tier, making it relatively expensive compared to other options.
---
4. CMA Exam Academy Review
CMA Exam Academy review focuses on live content, with weekly CMA coach contact for progress reports and unlimited personal coaching support. The 16-week Accelerator program offers a structured approach and 2-year access to ensure first-time exam success. Additionally, practice exams take place at a Prometric testing center, providing a valuable real testing environment experience, complemented by a free Prometric Test Drive, a 1-year CPE Flow subscription ($699 value), and an exclusive discount.
The Pros:
---
One on One Coaching
CMA Exam Academy's biggest feature is its usage of one-on-one coaching while studying. CMA Exam Academy students get a complete 16-week Accelerator study plan for each part of the exam to reduce the amount of study time by over 80 hours.
Each week you'll work with a CMA coach via phone calls, email, or course features. This ensures that you're being guided toward a good grade at all times. With highly qualified instructors on your side and a 90% success rate, you'll easily pass the CMA exam.
HD Video Lectures
In addition to the coaching aspects of the course, you'll also have access to a list of HD video lectures. These will supplement the learning from your coaching time and further diversify your methods of studying. As a result, you'll find yourself using these to break up lessons into more varied formats in order to keep yourself interested in the CMA exam material.
Print and Online Materials
CMA Exam Academy's review materials also include a set of printed textbooks. Each of these books has been written by highly qualified CMAs and CPAs. While it may seem like an old-fashioned edition to an otherwise cutting-edge course, the truth is that these study resources are worth recognition due to their high-quality content and presentation.
Not a fan of traditional textbooks? CMA Academy also has digital options. Not only are digital textbooks available, but they also host an iOS & Android Flashcards mobile app to help with studying.
Currently, they are offering their Accelerator option at a discounted rate of $1,997. This fee includes 2-year access to a 4,000+ question test bank.
The Cons:
Strict Schedule
Whether or not this is really a negative is up to the individual student, but it's worth mentioning regardless. CMA Exam Academy has a strict weekly schedule for its coaching, with limited access to personal counselors. This is great for anyone who's looking for some discipline and accountability in their CMA exam review course, but busier students may find this hard to handle. Consequently, you'll need to decide for yourself if this is something you like before you buy it.
Price Increase
After increasing the number of questions in their test bank, CMA Exam Academy also raised their prices significantly. Priced at the higher end of CMA prep, this makes the review program unaffordable for some.
Limited Brand Recognition
CMA Academy, compared to some other established CMA prep providers, has a lesser-known brand presence in the market. This might lead to potential students questioning the credibility and effectiveness of their course offerings.
---
Bottom Line
CMA Exam Academy offers live content with personalized coaching through a 16-week Accelerator program and 2-year access. HD video lectures, printed textbooks, and digital options enhance the learning experience. However, potential cons include a strict coaching schedule and higher pricing after the test bank expansion.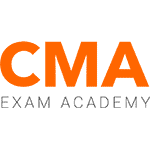 Save $1,065 on CMA Exam Academy Review Course
34 uses today
Last Used: 1 days ago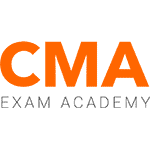 Save $80 on CMA Exam Academy Review Course
41 uses today
Last Used: 19 days ago
View More
---
5. Wiley CMAexcel Review
Following Wiley's merger with UWorld, the future direction of their CMA® prep content is uncertain. Prospective students should stay alert and keep an eye on any changes to the curriculum or platform. Given these uncertainties and potential post-merger adjustments, our recommendation for Wiley's CMA® preparation is currently on hold.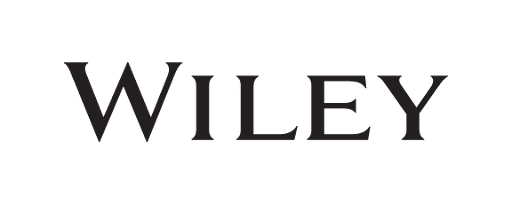 Wiley Efficient Learning offers a strong CMA review course blending traditional and modern teaching methods. The Pro CMA Exam Course is priced at $1,275, while the upgraded Wiley CMA Platinum review course costs $1,000 with the Wiley discount. Recommended for its extra mentoring sessions, this Wiley CMA Platinum course can help you receive personalized guidance and support throughout your CMA exam preparation.
The Wiley CMA Review includes 5,000+ practice questions, 60+ hours of video lectures, and annual live classes. As one of the best CMA review courses around, Wiley's 11th-hour final review, a 14-day free trial, and an Access Until You Pass Guarantee. Additionally, Wiley CMA students benefit from exclusive access to the Facebook CMA Study Group and instructor mentoring with responses within 48 hours.
The Pros:
---
On the Go
Another benefit to Wiley's short-burst education style is that you can take your exam prep on the go with a smartphone or tablet. Companion apps for Android and Apple devices let you synchronize your progress across all your devices, and you can even access content offline or in Airplane Mode.
Final Review
Once you're a few weeks away from your exam date, Wiley has a fast-paced refresher course included for all Platinum students. This is an accelerated review of all the most important exam topics— which can save you on exam day!
The Cons:
---
Guarantee
The good news is that Wiley offers you guaranteed access to your CMA study materials until you pass the exam. The bad news is they don't have any kind of refund policy— all enrollments are final.
Limited Live Study
Enrolling in Wiley's Platinum CMA review course will allow you to directly ask questions to your instructors. However, there's little in the way of live instruction outside of this, with most of the content being focused on independent self-study materials.
Recent Sell-Out
Wiley's recent acquisition by UWorld has introduced uncertainties regarding the continuity and quality of their CMA® prep content. Prospective students might face potential changes in curriculum, teaching methods, or platform features, making it essential to stay updated and informed before committing.
---
Bottom Line
Wiley Efficient Learning offers a strong CMA review course blending traditional and modern teaching methods. It has lots of perks and benefits; however, note that there is no live study and no refund policy, and all enrollments are final, even if you're not satisfied.
---
6. Hock International CMA Review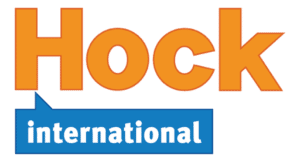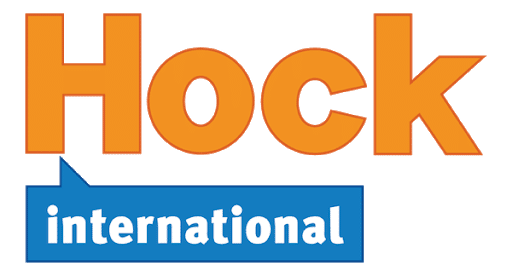 Hock offers affordable CMA study materials without the advanced features of top picks like Surgent and Gleim. However, their course includes high-quality essay questions, mock exams, video lectures, and textbooks. Prices vary based on the chosen materials, with options ranging from under $500 for the test bank and exams to around $1,600 for the complete set. The course features experienced instructors, 3,000+ practice questions, private student forums, a step-by-step study guide, and a "You Pass Or We Pay" guarantee.
The Pros:
---
Live Classes
Hock CMA's biggest claim to fame is its live online classes. These are one-hour-long sessions hosted once a week for sixteen weeks. These cover the various topics you'll see on the exam, as well as additional personal tips. Each class is archived after completion if you missed it or want to re-watch it. Furthermore, each week has live office hours where you can ask questions about what you've learned.
Textbook
The core element of Hock's exam prep is its effective CMA textbook. It comes in both PDF and hardcopy formats and was designed to be easy to understand. That means that even people who have been out of school for a while can easily follow and understand what's being taught on these pages!
The Cons:
---
Cost
Unfortunately, these bonuses do come with a downside. This is one of the pricier options on the list— it doesn't even offer an above-average quantity or quality to justify it, like with Wiley CMAexcel. However, Hock's courses are frequently on sale and offer a specialized format that few other courses can match.
Not Well Known
One potential drawback of Hock International CMA is its less recognized brand compared to some of the more prominent CMA review course providers. As a result, candidates might be less familiar with the reputation and credibility of the Hock program compared to industry-leading alternatives, which could influence their decision-making process.
---
Bottom Line
Hock International CMA offers affordable CMA study materials, including essay questions, mock exams, video lectures, and textbooks. While lacking some perks, it provides an intuitive step-by-step guide and unlimited access to course materials. However, it may not be as well-known as other leading CMA review courses. Surgent or another course with adaptive learning tech.
Conclusion
Hopefully, you've been able to pick the right CMA course that suits your budget, studying style, and needs. Now get studying and make sure you know all of the CMA exam requirements when you're ready to take the exam.