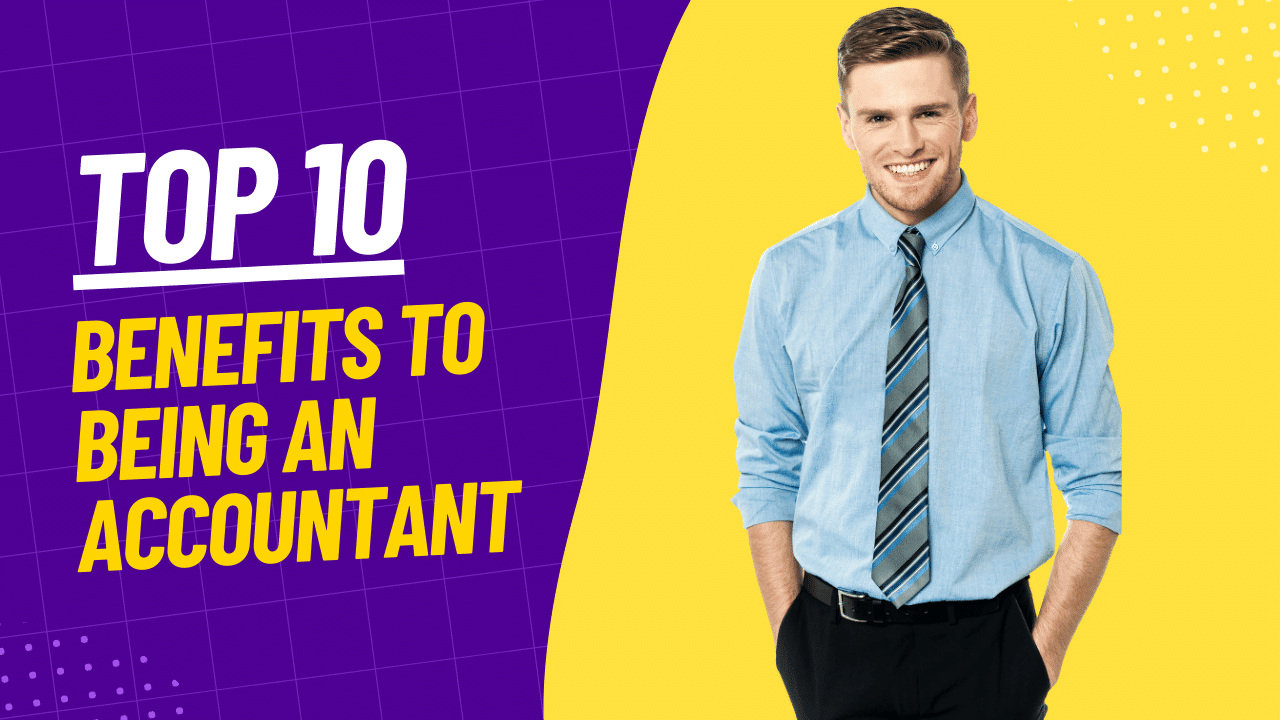 Diverse, female-friendly, and in high demand. All three of these describe the field of accounting. Old ways of describing who accounting professionals are and what they look like are dying out. People of all races, genders, and age ranges are looking into an accountant career, and for good reason.
There are a lot of benefits to an accounting career. From job security to opportunities for advancement, becoming an accountant definitely has its perks.
But is it right for you?
Below we list the top pros and cons of being an accountant to help you make up your mind.
The Top 10 Advantages of Becoming an Accountant
1. Job Security
---
There are few jobs that offer more options and higher salaries for graduates. From 2021 to 2031, labor statistics show that projected job growth for the accounting field is at 6 percent. Although this is considered average growth by the Bureau of Labor Statistics, the 136,000+ jobs that will open will need to be filled.
Unfortunately, there are few people to fill them. The number of students pursuing accounting education and enrolling in accounting programs is down. Although this is bad news for companies and government organizations looking for accountants and auditors, it's good news for job candidates thinking of breaking into the field. In fact, so many schools training students to fill an accountant job description are giving away funding!
If you graduate with an accounting degree, you're highly likely to secure a good job – even a Big Four entry-level position. If you earn your CPA license as well, you'll find that you are in an even better position to land your dream job. So whether you want to be a certified management accountant or take on some other accountant duties or accountant responsibilities, there's a job in accounting systems for you.
2. Tons of Industry Opportunities
Accountants work in many different industries. So, if you decide to take the CPA exam and become a Certified Public Accountant, you won't be stuck in the finance sector. From fashion to tech, higher education to healthcare, there are lots of different niches public accountants pursue. This is why filling out an accountant job description template is so difficult! Certified public accountants can do so many different forms of accountant work.
For example, government accountants are needed by government agencies to help federal, state, and local entities function. Software development companies need accounting clerks to keep their financial records. Forensic accountant openings exist for those wanting to investigate fraud and other financial crimes.
Not into government work? Accountants are needed in the nonprofit sector too. Other interesting roles include entertainment accountants, environmental accountants, sports accountants, celebrity accountants, and even art accountants!
3. High Salary
---
With a median annual salary of $77,250 per year, management accountants and auditors often earn six-figure incomes. This is especially true for those who are certified or employed by big accounting firms such as the Big Four. For example, Deloitte pays their lowest earners close to the median annual wage. The top 10 percent are paid over $135,000 and up!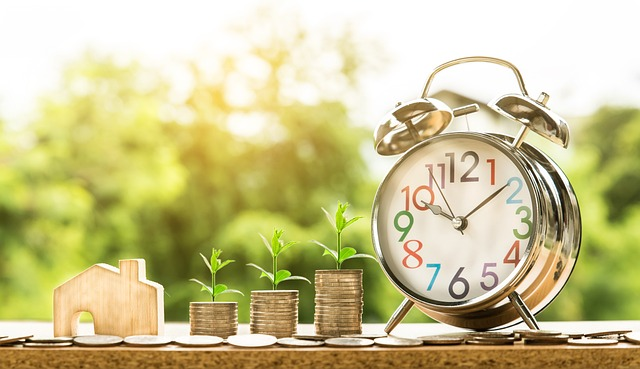 Female accountants do particularly well. In fact, when looking at the national average, the accounting industry is considered one of the top ten highest-salary professions for women.
No matter what specialization you choose, you'll be likely to find a stable, high-paying job that will also allow you to play a critical role in the company's success. From cost accounting to financial planning, if you become an accountant, you'll have the opportunity to bring in solid monthly cash flow.
4. Fringe Benefits
---
Full-time accounting positions also bring about benefits such as health care, pensions, and sometimes even the opportunity to become a partner. As many professions shift into contractor work and start to do away with these perks, many accountants appreciate the fact that this isn't the case for the finance sector.
Accounting options fringe benefits include:
401K
Short-term disability
Life insurance
Cobra access
Want more freedom?
Your career path may also lead you to start your own firm as a Certified Public Accountant, tax accountant, financial analyst, or bookkeeper, which could be a highly lucrative enterprise if successful! A freelancing financial analyst can help companies avoid financial losses and disputes while working from the comfort of their own home! External and internal auditors can create a similar niche for themselves. And if you're techy, you can always help create, build, and run accounting software.
Regardless of what you choose, you'll be using those generally accepted accounting principles to secure the bag! –And hopefully, some extra perks.
5. Opportunities for Advancement
---
Accounting careers are all about advancement. Senior accountants may earn double the wage of an entry-level accountant. Certifications like the CPA and CMA designations, along with experience in the field, can open up opportunities that will keep challenging you. So if you're passionate about accounting, you'll find that job satisfaction is much higher than the stereotypes will have you believe.
Fast progression is common in accounting, and even better, accountants are in demand everywhere – so you won't be tied down to one particular location.
6. A Great Professional Network
---
Depending on your interests and career choices, you'll come in contact with many different fields, many types of business, and like-minded people who will help you learn and grow as an accountant.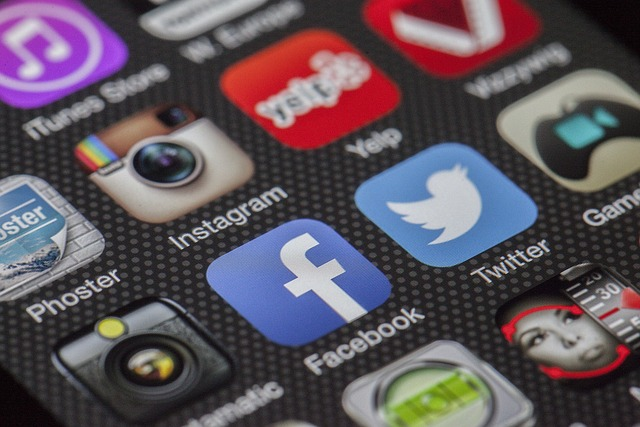 One of the best ways to do this is to join a professional organization such as the American Institute of CPAs. Or, you can take part in the following:
Networking events
Elevator pitch opportunities
Social networking sites and groups
Whatever your career goals are, public accounting will help you create a network of valuable business contacts from the moment you start your accounting degree up to the peak of your career and way past the basic accountant job description.
Whatever your career goals are, public accounting will help you create a network of valuable business contacts from the moment you start your accounting degree up to the peak of your career.
7. Career Diversity
---
Just because you start in accounting doesn't mean you have to stay in it.
With so many options comes another advantage of being an accountant: your skills will be applicable to a wide range of business-related areas. Many accounting graduates have moved on to become CEOs of successful companies after finishing accounting programs.
With an accounting degree, you'll be well-equipped for a career in finance, auditing jobs, taxation, accounting, and business – the options are endless. You may pursue an accounting career in a small firm or corporation; you may choose to work for the government or the private sector, or you may even start your own company.
Accounting is at the core of the business world, and accountants possess some really solid skills. Knowing how to manage finances will put you in a great position to achieve just about anything in any sector you want!
8. Travel and Tech
---
Today is a better time than ever to be an accountant. Technology and software will make your job easier and allow you to concentrate on the finer aspects of financial decision-making. The job itself is far from the stereotype of routine bookkeeping that many people still hold true. You can even travel around the world while managing money if you want to!
External auditors, tax preparation experts, forensic accountants, and others who deal with financial data now have the ability to explore the world while doing their jobs remotely. With just a bachelor's degree, you can earn a high median annual salary while doing management accounting from a beach Bali bed.
Literally, anything is possible in this field!
9. A rewarding role
---
Today's accountants are expected to understand business dynamics and act as advisors to their clients. As an accountant, you will have the chance to make a true difference in a company's progress; your work may involve numbers and facts, but in the end, you will ultimately impact people.
Many accounts report high job satisfaction. According to the AICPA, this is especially true for those with accounting jobs in the nonprofit sector.
10. Prestige
---
Being an accountant is nothing to sneeze at.
Accountants are powerful.
They were the only ones who could bring down Al Capone.
If you're looking for a respectable career that will provide you with useful skills as well as responsibilities, accounting is a great field. Business owners will place great trust in you, and integrity and respect will be core values in your career.
If you choose to become certified, a CPA license will place you in a highly-paid minority and will help you embark on a stable career with great prospects that are unlikely to change in the next years. Ongoing continuing education helps with this stability.
---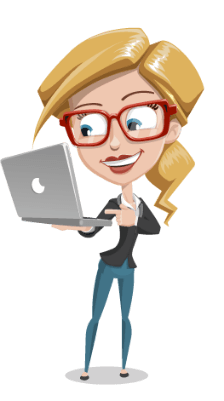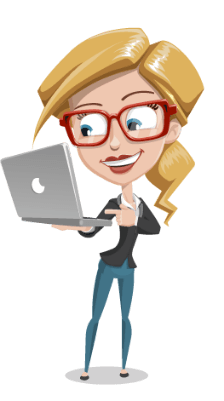 3 Cons of Being an Accountant
1. Education and Additional Certification Required
An accounting career takes long years in education – at least a four-year Bachelor's degree, often followed by a fifth year or a Master's degree. Higher education is both costly and difficult. Consequently, you'll need a lot of determination and forward-thinking in order to succeed in this field.
It is difficult to gain admission to a prestigious accounting program, and your time in university can have a crucial impact on your future career. This is one more reason to make sure you are entering the field of accounting for the right reasons – including a genuine affinity for the work.
If you're aiming for a high-paying job, it is advisable to apply for a CPA license. You will need to study hard and pass a notoriously difficult exam, as well as acquire experience in order to become a CPA. CPA certification can take as many as six months of additional studying, which may prove to be a challenging and stressful experience.
It's not an easy path – but this is also why you'll find yourself better placed than most if you succeed.
2. Long Hours, Especially During Tax Season
---
Long hours are often cited as one of the downsides of high-paying accounting jobs. This does not usually apply all year round, but during tax season, when the workload is high, you may find yourself working evenings and weekends.
Working overtime is more likely to happen if you are employed as an accounting manager or CPA by a big firm with high demands and lots of financial statements. Still, financial reporting is a lot less stressful in the off-season, especially for those who have started their own businesses. In essence, this con to being an accountant can be a plus!
3. Work-life Balance Struggles
---
In high-level positions such as a Big Four job, work-life balance may be hard to maintain. During tax season, accountants may work up to 80 hours per week. Talk about stress!
Accounting work is essential to the running of any business, so at times, you won't be able to postpone getting the job done – even if this means working on financial records all night or through the weekend.
Make sure to choose an accounting job in line with your other commitments and life goals to avoid additional stress. For example, some might like the idea of running their own business but not the pressure that comes along with it.
If you are genuinely passionate about accounting, most of these cons will turn into pros!
Final Thoughts
Choosing a career as an accountant can be a solid decision given the important role accountants play in maintaining financial records and preparing financial statements, all based on generally accepted accounting principles. The job description of an accountant involves a variety of duties, including overseeing financial transactions, using accounting software to generate financial reports, and ensuring that financial documents comply with laws and regulations.
Those interested in the accountant career path often require a bachelor's degree in accounting or business administration. Still, many go on to earn a master's degree or additional certifications such as Certified Public Accountant (CPA), Certified Management Accountant (CMA), or Certified Information Systems Auditor (CISA). These certifications involve passing rigorous exams and often require continuing education to maintain.
The U.S. Bureau of Labor Statistics, in their Occupational Outlook Handbook, indicates a strong job outlook for accountants. The median salary is competitive, and the demand for these professionals tends to remain stable, even in times of economic uncertainty. Accountants work across a range of industries and sectors, including private businesses, government agencies, and public accounting firms. They provide solutions for financial discrepancies, conduct audits, and help companies understand their financial position, which in turn guides crucial business decisions.
Accountants need strong communication skills, attention to detail, and problem-solving skills. Job seekers considering accounting positions should prepare for a career path that calls for precision, analytical thinking, and a high level of responsibility.
Becoming an Accountant FAQs
Is it stressful to be an accountant?
Accounting is both a challenging and rewarding field. Helping clients file returns, manage financial data, and taking control of other accounting related-tasks can be stressful. However, there are many perks as well, including good benefits, diverse work settings, and higher-than-average opportunities for growth and improvement.
Do accountants make good money?
The average accountant's median wage is about $75,000. The highest-paid 25 percent of workers make far more than this, and there is the possibility to make six figures as an accountant. Of course, this depends on the accounting firm you work for, your education, and if you have a CPA certification.
Is it worth it being an accountant?
Yes! Accounting is a stable, growing field. Nearly every kind of business requires accountants making the job market super secure. Although there are some downsides to getting a CPA license and embarking on this career path, for most, the opportunities far outweigh them.
References:
https://www.bls.gov/ooh/business-and-financial/accountants-and-auditors.htm
https://www.bls.gov/oes/current/oes132011.htm
https://www.rasmussen.edu/degrees/business/blog/must-know-pros-cons-accounting-career/
https://www.ehow.com/info_7823696_pros-cons-having-job-accounting.html
https://www.ehow.com/list_6930959_pros-cons-being-accountant.html
https://connortheaccountant.wordpress.com/pros-and-cons-to-being-an-accountant/
https://www.payscale.com/research/US/Job=Certified_Public_Accountant_(CPA)/Salary