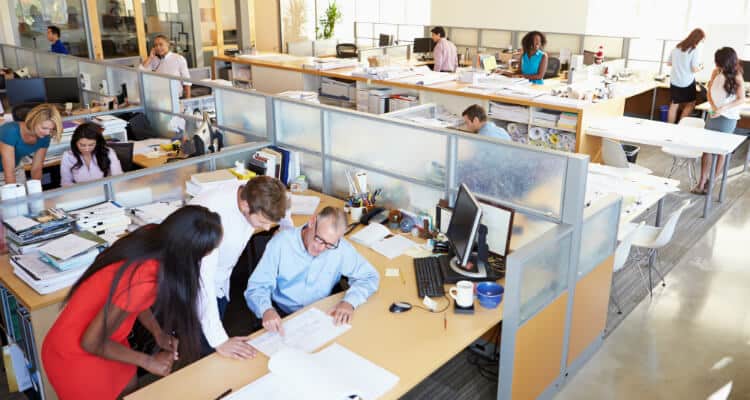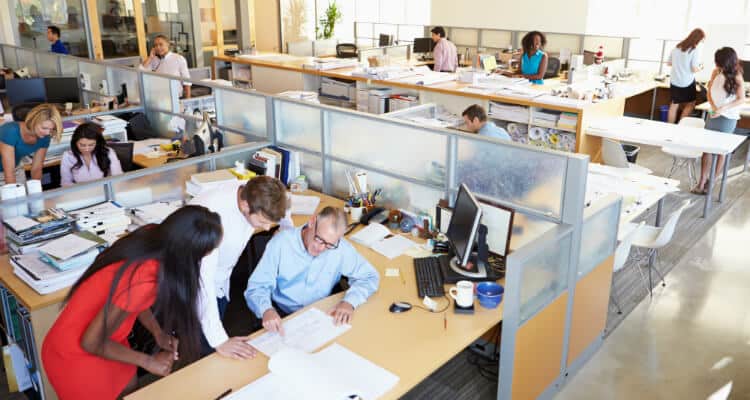 Looking to go into accounting, but not quite sure if it's right for you?
Below we list the top pros and cons of being an accountant to help you make up your mind.
The Top 10 Benefits of Becoming a CPA
1. Job security
---
There are few jobs that offer more options and higher salaries for graduates.
Certified Public Accountants are crucial to the running of any business. Therefore, if you graduate with an accounting degree you're highly likely to secure a good job – even a Big Four entry-level position if you're motivated and hard-working. If you earn your CPA license as well, you'll find that you are in an even better position to land your dream job.
2. A clear future
---
If you're looking for a clear career path with no surprises, accounting may be the next level you're looking for. Your education will provide you with sought-after skills that almost every business needs.
The Bureau of Labor Statistics foresees growth of 13% in accounting and auditing jobs through 2020. It's definitely not a bad time to be an accountant!
3. High salary
---
With a mean annual salary of $72,500, management accountants and auditors often earn six-figure incomes, especially if they are certified or employed by big accounting firms such as the Big Four.
Female accountants do particularly well, as the accountancy industry is considered one of the top ten highest salary professions for women.
No matter what specialization you choose, you'll be likely to find a stable, high-paying job that will also allow you to play a critical role in the company's success.
4. Benefits
---
Full-time accounting positions also bring about benefits such as health care, pensions and sometimes even the opportunity to become a partner.
Your career path may also lead you to start your own firm as a tax accountant, financial analyst, or bookkeeper, which could be a highly lucrative enterprise if successful!
5. Opportunity for advancement
---
Accounting careers are all about advancement. Senior accountants may earn double the wage of an entry-level accountant. Certifications such as CPA and experience in the field can open up opportunities that will keep challenging you – so if you're passionate about accounting, you'll find that job satisfaction is much higher than the stereotypes will have you believe.
Fast progression is common in accounting; and even better, accountants are in demand everywhere – so you won't be tied down to one particular location.
6. A great network
---
Depending on your interests and career choices, you'll come in contact with many different fields, many types of business and like-minded people who will help you learn and grow as an accountant. Whatever your career goals are, public accounting will help you create a network of valuable business contacts from the moment you start your accounting degree up to the peak of your career.
7. Career diversity
---
With so many options comes another advantage of being an accountant: your skills will be applicable to a wide range of business-related areas. Many accounting graduates have moved on to become CEOs of successful companies or to management positions.
With an accounting degree, you'll be well equipped for a career in finance, auditing, taxation, accounting, business – the options are endless. You may pursue an accounting career in a small firm or corporation, you may choose to work for the government, the private sector, or you may even start your own company.
Accounting is at the core of the business world: knowing how to manage finances will put you in a great position to achieve just about anything in the field.
8. Modern-day work
---
Today is a better time than ever to be an accountant. Technology and software will make your job easier and allow you to concentrate on the finer aspects of financial decision-making. The job itself is far from the stereotype of routine bookkeeping that many people still hold true.
9. A rewarding role
---
Today's accountants are expected to understand business dynamics and act as advisors to their clients. As an accountant, you will have the chance to make a true difference to a company's progress; your work may involve numbers and facts, but in the end, you will ultimately impact people.
10. Prestige
---
If you're looking for a respectable career that will provide you with useful skills as well as responsibilities, accounting is a great field. Business owners will place great trust in you and integrity and respect will be core values in your career.
If you choose to become certified, a CPA license will place you in a highly-paid minority and will help you embark on a stable career with great prospects that are unlikely to change in the next years.
Get Training Information – Free!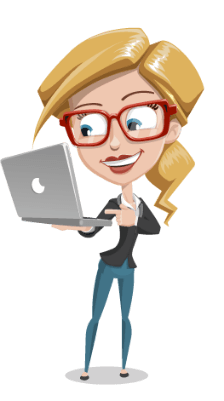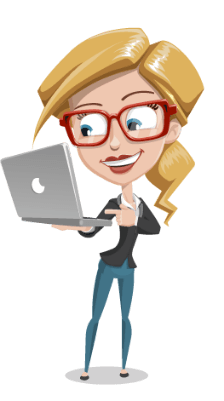 Click the links and fill out the form to see if you qualify.
Accounting Classes:
Business Classes:
The Top 10 Cons of Being an Accountant
1. Fierce competition
---
It is true that there's an ever-growing need of accountants – but there is also an ever-growing number of job-seeking accounting graduates. Competition is becoming fiercer in the field and higher qualifications, such as a Master's degree, are becoming more and more common.
In today's economic environment, you may find that it's not easy to secure a good starting salary even in the lucrative field of accounting. However, accounting prospects remain better than most other fields – and provided that you're willing to work hard to stand out, there's no reason not to make it to the top.
2. Hard work
---
This may be the number one reason why many people don't go into accounting: it's hard work. It takes long hours, an affinity for numbers, patience and an eye for detail. The work entails high responsibility and is at the same time prone to human error, so you may find it tedious and demanding, especially during tax season.
Don't go into accounting for the money – it will be difficult; go into it because it genuinely excites you, and it will be rewarding.
3. Lengthy education
---
An accounting career takes long years in education – at least a four-year Bachelor's degree, often followed by a fifth year or a Master's degree. Higher education is both costly and difficult. Consequently, you'll need a lot of determination and forward thinking in order to succeed in this field.
It is difficult to gain admission to a prestigious accounting program and your time in university can have a crucial impact on your future career. This is one more reason to make sure you are entering the field of accounting for the right reasons – including a genuine affinity for the work.
4. Additional certifications
---
If you're aiming for a high-paying job, it is advisable to apply for a CPA license. You will need to study hard and pass a notoriously difficult exam, as well as acquire experience in order to become a CPA. CPA certification can take as much as six months of additional studying, which may prove to be a challenging and stressful experience.
It's not an easy path – but this is also why you'll find yourself better placed than most if you succeed.
5. Continuing education
---
It will not get easy even after you land your dream job: you will need to regularly complete additional professional courses in order to renew your CPA license. However, if you love the work, you'll see such challenges as opportunities to learn.
6. Work hours
---
Long hours are often cited as one of the downsides of high-paying accounting jobs. This does not usually apply all year round, but during tax season when the workload is high you may find yourself working evenings and weekends.
Working overtime is more likely to happen if you are employed by a big firm with high demands.
7. Tedious work
---
While accounting is not all about the numbers, you should have a fairly high tolerance for math and statistics before you embark on an accounting career. You will be dealing with financial statements for much of your workday and some of your work may seem routine and tedious.
This is why it's important to make sure that accounting fits you. If you are meticulous, patient and have a sense of the importance of the work you are doing, you are more likely to thrive as an accountant.
8. Office work
---
Accounting is a desk job: the work is performed on a computer, which may be a plus to some people and a downside to others. You'll need to make extra effort to maintain a healthy lifestyle and get enough exercise.
9. Stress
---
As an accountant, you'll find yourself responsible for the data entered in the statements and reports that you sign. These will be checked for fraud by internal auditors. You may also find yourself working without guidelines and under pressure, especially in tax season.
Some jobs in big companies will require you to juggle multiple business operations under different supervisors. Consequently, this will require good management skills.
Ultimately, it's up to you to consider your motivation in pursuing an accounting career. This will provide you with the energy needed to handle responsibility and stress.
10. Work-life balance
---
In high-level positions such as a Big Four job, work-life balance may be hard to maintain. During tax season, accountants may work up to 80 hours per week.
Accounting work is essential to the running of any business, so at times you won't be able to postpone getting the job done – even if this means working all night or through the weekend. Make sure to choose an accounting job in line with your other commitments and life goals to avoid additional stress.
If you are genuinely passionate about accounting, most of these cons will turn into pros – but even then, don't expect an accounting career to be easy!
---
References:
https://www.bls.gov/ooh/business-and-financial/accountants-and-auditors.htm
https://www.bls.gov/oes/current/oes132011.htm
https://www.rasmussen.edu/degrees/business/blog/must-know-pros-cons-accounting-career/
https://www.ehow.com/info_7823696_pros-cons-having-job-accounting.html
https://www.ehow.com/list_6930959_pros-cons-being-accountant.html
https://connortheaccountant.wordpress.com/pros-and-cons-to-being-an-accountant/
https://www.payscale.com/research/US/Job=Certified_Public_Accountant_(CPA)/Salary