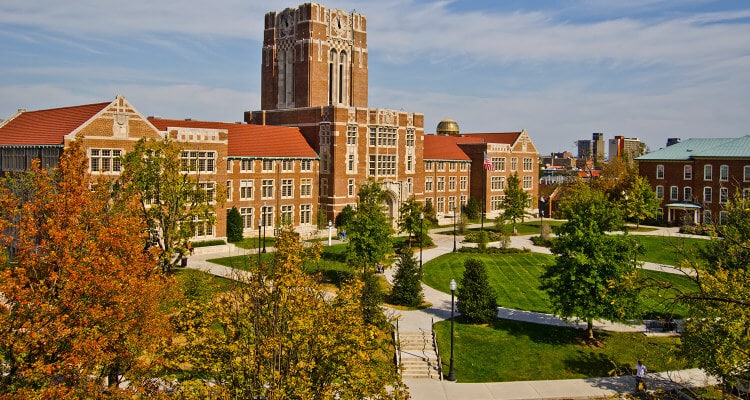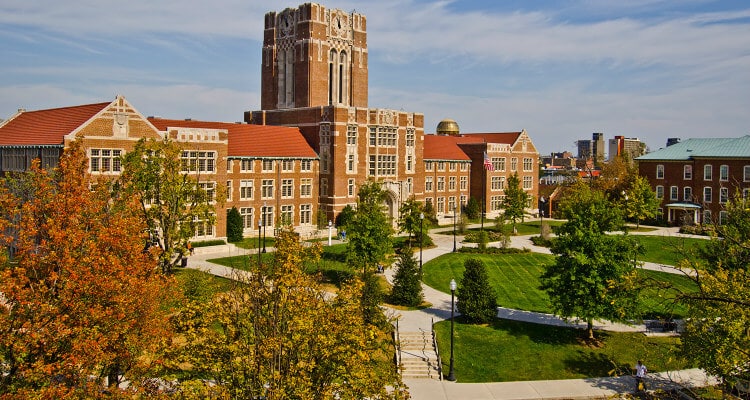 Tennessee prides itself on its over 40 accounting schools, including colleges and universities that have gained nationwide recognition. Essentially, degrees on offer range from certificates and associate degrees to Bachelor's, Master's, and doctoral degrees.
Among the best Tennessee accounting schools is the University of Tennessee, ranked in the U.S. News Top 100; Belmont University, listed in Businessweek's ranking of undergraduate business programs; and Vanderbilt University (U.S. News Top 30).
Additionally, the University of Tennessee was also listed as the 24th in the country in terms of its undergraduate and postgraduate accounting programs in 2013 by the Public Accounting Report Survey – up several places compared to the 2012 ranking.
Where to Start? Identify What You're Looking For
When it comes to your accounting degree, there is no room for compromise: your education can determine the course of your career as an accounting professional. A high-quality program can equip you with the skills, experience, and contacts that you need to secure your dream job. So how do you make sure that you've chosen the right program?
First of all, you need to weigh your priorities and try to invest most of your time in working towards your degree in order to make the most of it. While online and flexible degrees can be a solution for busy professionals, most high-quality programs will require you to devote yourself to learning both in and outside the classroom.
Secondly, apply for the best program possible, whether out of state or within the state where you are living. Look at national rankings, faculty qualifications, student awards, Uniform CPA exam pass rates and graduate employment statistics to determine which programs have had the best results – and don't be afraid to take on a great challenge. A comprehensive curriculum with demanding assessment criteria is what you need to prepare for challenges in your career.
Finally, make sure your future accounting schools offer both knowledge and experience. Find out more about internship opportunities, volunteering programs, and student organizations. Furthermore, check if the school is connected to the business community and potential recruiters. Your career starts at university, and the time to start is always now!
Tennessee CPA Career Path
An accounting career starts with an aptitude for business and finance and an advanced education – even entry-level accounting jobs require a four-year degree. The journey gets longer if your goal is to become a Certified Public Accountant (CPA) – but at the end of the road, you are sure to enjoy the job satisfaction and stability that this career entails.
To become a CPA, you will need to pass all four sections of the Uniform CPA Examination with a minimum score of 75%. You will also be required to take an ethics examination before you can apply for a license.
From an educational point of view, CPAs are required to complete at least 150 college credits to include a certain number of accounting and business courses depending on your state's regulations. These semester hours are usually taken over five years and may include a Bachelor's and a Master's degree.
Finally, you will need to gain one or two years of full-time accounting experience under the direct supervision of a CPA before you can be granted a permit to practice as a CPA.
Local Requirements for Certification
Prospective Tennessee accountants must complete 150 college credits including 30 hours in accounting and 24 hours in business courses. What is more, 24 hours must be in upper-level accounting courses and 12 hours in upper-level business degree programs. Candidates must also earn a Bachelor's degree from an accredited college or university.
CPA license candidates must then pass the Uniform CPA Examination (with a minimum of 75% on all four sections) and score at least 90% on the AICPA ethics examination. Before applying for a license, they are also required to complete one year of accounting experience, or 2000 hours gained over no more than three years.
| Tennessee Accounting Salary (avg) | National Accounting Salary (avg) |
| --- | --- |
| $52,000 | $57,000 |
Accounting Salaries in Tennessee
Tennessee falls short of the national average in terms of accounting salaries, with a mean annual pay for accountants and auditors of $49,022. However, the dynamic business areas around certain cities report higher average wages that can reach almost $67,000 for this profession. On the other hand, accountants in nonmetropolitan areas can earn significantly less on average. Here are some fast facts on accounting job salaries in different Tennessee cities:
Chattanooga: $48,649
Clarksville: $48,504
Johnson City: $46,963
Memphis: $50,004
Murfreesboro: $49,661
Nashville: $50,039
Tennessee accountants also need to take into account the large variability in pay specific to this profession. Qualifications, experience, and position can increase accountants' pay to an average of $97,400 in this state. With a wide range of careers paths available, perspectives are bright especially for holders of certifications such as CPA.
| Tennessee Accounting Jobs | Average Salary |
| --- | --- |
| Big4 Accountant | $68,000 |
| Senior Corporate Accountant | $63,000 |
| Property Accountant | $46,000 |
| Tax Accountant | $52,000 |
| Bookkeeper | $35,000 |
A Look at Belmont University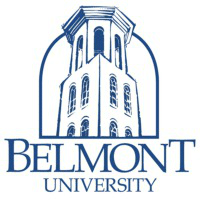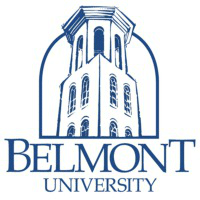 Ranked 7th among Southern universities by U.S. News, Belmont University offers a well-regarded accounting program including a Bachelor's degree and a Master of Accountancy degree. The school boasts excellent internship and networking opportunities, as well as a strong alumni network to enhance the students' contact with the real business world. One-third of Belmont graduates are usually employed by the Big Four, with other graduates gaining employment with major accounting firms.
The Master of Accountancy program at the Jack C. Massey School of Business welcomes students with non-accounting backgrounds. With a flexible but comprehensive curriculum and experienced faculty, the program boasts excellent results, with graduates securing excellent jobs with ever-rising starting salaries.
In addition, small class sizes and a flexible schedule allow students to benefit from personal attention and make the most of their studies no matter what their other professional commitments. The mixture of high-quality teaching and unique flexibility is what defines the accounting program at Belmont University and makes it a great alternative to consider.

| Tennessee Accounting Schools | Address |
| --- | --- |
| Austin Peay State University | 601 College St, Clarksville, TN 37044 |
| Belmont University | 1900 Belmont Blvd, Nashville, TN 37212 |
| Carson Newman College | 1646 Russell Ave, Jefferson City, TN 37760 |
| Christian Brothers University | 650 E Parkway S, Memphis, TN 38104 |
| East Tennessee State University | 807 University Pkwy, Johnson City, TN 37604 |
| Fisk University | 1000 17th Ave N, Nashville, TN 37208 |
| Freed-Hardeman University | 158 E Main St, Henderson, TN 38340 |
| Lipscomb University | 1 University Park Dr, Nashville, TN 37204 |
| Middle Tennessee State University | 1301 E Main St, Murfreesboro, TN 37130 |
| Tennessee State University | 3500 John A Merritt Blvd, Nashville, TN 37209 |
| Tennessee Technological University | 1 William L Jones Dr, Cookeville, TN 38505 |
| Union University | 1050 Union University Dr, Jackson, TN 38305 |
| University of Memphis | 3720 Alumni Ave, Memphis, TN 38152 |
| University of Tennessee at Chattanooga | 615 McCallie Ave, Chattanooga, TN 37403 |
| University of Tennessee at Knoxville | Knoxville, TN 37996 |
| University of Tennessee at Martin | 554 University St, Martin, TN 38237 |
| Vanderbilt University | 2201 West End Ave, Nashville, TN 37235 |
| Community Colleges | Address |
| --- | --- |
| Chattanooga State Community College | 4501 Amnicola Hwy, Chattanooga, TN 37406 |
| Cleveland State Community College | 3535 Adkisson Dr, Cleveland, TN 37320-3570 |
| Columbia State Community College | Columbia, TN 38402-1315 |
| Dyersburg State Community College | 1510 Lake Rd, Dyersburg, TN 38024 |
| Motlow State Community College | 6015 Ledford Mill Rd, Lynchburg, TN 37352-8500 |
| Motlow State Community College | 6015 Ledford Mill Rd, Lynchburg, TN 37352-8500 |
| Nashville State Community College | 120 White Bridge Rd, Nashville, TN 37209 |
| Northeast State Community College | 2425 Hwy 75, Blountville, TN 37617-0246 |
| Pellissippi State Community College | 10915 Hardin Valley Rd, Knoxville, TN 37933 |
| Roane State Community College | 276 Patton Ln, Harriman, TN 37748-5000 |
| Volunteer State Community College | 1480 Nashville Pike, Gallatin, TN 37066-3188 |
The University of Tennessee
The University of Tennessee offers a well-established, AACSB-accredited accounting program, which earned the 24th place nationwide in the PAR 2013 survey. Ranked 65th best business school in the country by U.S. News, the College of Business Administration at the University of Tennessee offers a comprehensive program with a focus on finance, international business practices, information management, and supply chain management through its Accounting Major.
At the graduate level, students wishing to apply for a CPA certification can pursue a prestigious Master of Accountancy program with specializations in Taxation or Audit and Controls. Students interested in research can also undertake a Ph.D. in Accounting.
University of Tennessee students benefit from experiential learning opportunities and internships. Furthermore, graduates of the prestigious Master's program have been known to secure employment with the Big Four and other major firms. Also, the school's excellent national standing is reflected by its place as the 101st in the U.S. News top of national universities.
https://www.baruch.cuny.edu/news/documents/PARSurvey2013-BaruchRankings.pdf
https://www.bls.gov/oes/current/oes132011.htm
https://aim.bus.utk.edu/
https://aim.bus.utk.edu/Curriculum_masters.asp
https://grad-schools.usnews.rankingsandreviews.com/best-graduate-schools/top-business-schools/university-of-tennessee-knoxville-01207
https://www.belmont.edu/business/undergraduate/programs/accounting/index.html
https://www.belmont.edu/business/masseyschool/programs/macc/
https://grad-schools.usnews.rankingsandreviews.com/best-graduate-schools/top-business-schools/belmont-university-massey-01368
https://www.mtsu.edu/programs/accounting/
https://www.tnstate.edu/accounting/
https://catalog.tntech.edu/preview_program.php?catoid=25&poid=2967&returnto=5053
https://www.uu.edu/academics/msoba/
https://www.memphis.edu/ugcatalog/collegeprog/fcbe/acct.php
https://www.utc.edu/Academic/Accounting/
https://bus.utk.edu/aim/index.htm
https://www.owen.vanderbilt.edu/vanderbilt/Programs/macc/index.cfm
https://www.chattanoogastate.edu/accounting-as-ttp
https://catalog.clevelandstatecc.edu/preview_program.php?catoid=7&poid=848
https://www.columbiastate.edu/academics/STM/accounting
https://catalog.dscc.edu/preview_program.php?catoid=30&poid=3608
https://www.mscc.edu/business/AAS_accounting.aspx
https://www.nscc.edu/academics/degrees-certificates/accounting-a-a-s
https://www.pstcc.edu/bct/bus-admin.php
https://www.roanestate.edu/?5606-Accounting-Option-Business-Mgmt-Technology
https://www.volstate.edu/academics/business-and-technology/accounting
https://www.belmont.edu/business/undergraduate/programs/accounting/index.html
https://www.cn.edu/undergraduate/undergraduate-studies/business-undergraduate/degree-programs/accounting
https://business.etsu.edu/acct/