When you think about it, there are a lot of people who are striving to one day become an accountant. Some people are really good with numbers, truly enjoy math and excel at figuring out complex financial concepts. Hence, there are hundreds of accounting programs across the country. If you're interested in Michigan accounting jobs, in particular, there are over two dozen accounting programs to choose from in the state.
Take a look at some of the schools:
Central Michigan University
Eastern Michigan University
Ferris State University
Lake Superior State University
Michigan State University
University of Michigan
Western Michigan University
Tips For Choosing the Right Accounting Program
Are you seriously considering a career as a part-time accounting clerk or full-time staff accountant? Do you want to go all the way and earn your Certified Public Accounting (CPA) license? If so, one thing to consider is that the requirements for earning your CPA are very tough and very difficult to pass.
You'll need a program that will challenge you to figure out some of the most difficult and complex financial concepts. Not every accounting program is designed to help you earn your CPA license, so it's important to check to see what exactly they offer.
The first thing you should do is check their website and see what type of program they offer if they give prep for the CPA, and what their mission is.
You can also contact the school directly for more information. Try to speak with a member of their faculty or get in touch with a current or former student. Ask some questions like these:
Will this program teach me accounting functions, like the difference between accounts payable and accounts receivable?
Have graduates of this program found entry level work at public accounting firms?
Are there any alumni of this program working as senior accountants or accounting managers?
Ultimately, try to find out what exactly the program is like and if it would be right for you.
How to Become an Accountant or CPA
One thing to keep in mind when finding out what you need to do in order to become a bookkeeper, accountant, or CPA is that every state has unique requirements. Always be sure to check what the requirements are in your state.
Firstly, you will require extensive education, with a bachelor's degree at minimum. Some programs offer accelerated courses as well. You will need a certain amount of credits, some of them in accounting, some in business.
Once your schooling is complete, you will need to qualify for the CPA exam, which is VERY difficult and does not have a very high rate of success.
If you do succeed, you will then need to write an ethics exam. You will also need a certain number of hours of work experience in accounting, finance, business management or others.
Once you have all of this, you may be qualified for your CPA license.
State CPA Requirements for Michigan
In order to qualify for your CPA in Michigan, you must be of good moral character and have a minimum bachelor's degree with 150 semester hours completed at an accredited college or university.
Of those semester hours, 30 must be in accounting subjects (6 in taxation), and 39 semester hours with a minimum of 3, but no more than 12 semester hours in:
business law
economics
ethics
finance
Be sure to check out Michigan's license requirements at www.michigan.gov After passing, you're also required to have one year minimum of working experience which must be verified by a CPA.
| Michigan Accounting Salary (avg) | National Accounting Salary (avg) |
| --- | --- |
| $58,000 | $57,000 |
Accounting Salaries in Michigan
Of course, most people have earning potential on their minds when choosing a career.
Depending on where you work, if you are employed with a smaller company with modest wages, or a larger company, you may or may not be making the average amount for a CPA in Michigan.
The average salary for a certified public accountant in Michigan is around $54,000 per year. That's a rough ballpark estimate; many accountants work independently and wouldn't necessarily be making the same amount as others.
Here are some average annual salaries for Michigan accounting jobs in other major cities:
Detroit – $55,287
Grand Rapids – $52,648
Southfield – $55,127
Troy – $55,086
Source: Salary.com
| Michigan Accounting Jobs | Average Salary |
| --- | --- |
| Big4 Accountant | $75,000 |
| Senior Corporate Accountant | $69,000 |
| Property Accountant | $50,000 |
| Tax Accountant | $58,000 |
| Bookkeeper | $39,000 |
Accounting Program Sneak Peek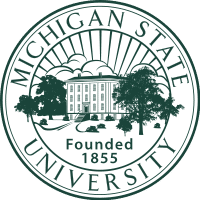 One of the best accounting programs in the country is at Michigan State University. It is Michigan's largest provider of CPAs. Their program is at the Eli Broad College of Business and has been around for over fifty years with award-winning faculty.
They also work closely with employers to get students into internship programs and get hands-on experience in the accounting field.
You can earn a BA and MS in five years, with the correct courses for earning your CPA. Their Master's program is in three separate streams: taxation, information systems, and public & corporate accounting.
Their faculty are national and international leaders in accounting.
Furthermore, the doctoral courses for accounting are also quite renowned and ranked quite high in surveys.
There is a great amount of teamwork between the Ph.D. students and faculty, who work closely together and create informative journal articles in prestigious journals and contribute to significant national accounting policy-making responsibilities. Michigan State University is one of, if not THE best accounting school in Michigan.
| Michigan Accounting Schools | Address |
| --- | --- |
| Adrian College | 110 S Madison St, Adrian, MI 49221 |
| Andrews University | 8975 US Highway 31, Berrien Springs, MI 49104 |
| Baker College of Owosso | 1020 S Washington St, Owosso, MI 48867 |
| Calvin College | 3201 Burton St SE, Grand Rapids, MI 49546 |
| Central Michigan University | 1200 S Franklin St, Mt Pleasant, MI 48859 |
| Davenport University | 6191 Kraft Ave SE, Grand Rapids, MI 49512 |
| Eastern Michigan University | 900 Oakwood St, Ypsilanti, MI 48197 |
| Ferris State University | 1201 S State St, Big Rapids, MI 49307 |
| Grand Valley State University | 1 N Campus Dr, Allendale Charter Township, MI 49401 |
| Hope College | 141 E 12th St, Holland, MI 49423 |
| Kettering University | 1700 University Ave, Flint Township, MI 48504 |
| Lake Superior State University | 650 W Easterday Ave, Sault Ste. Marie, MI 49783 |
| Madonna University | 36600 Schoolcraft St, Livonia, MI 48150 |
| Michigan State University | 220 Trowbridge Rd, East Lansing, MI 48824 |
| Michigan Technological University | 1400 Townsend Dr, Houghton, MI 49931 |
| Northern Michigan University | 1401 Presque Isle Ave, Marquette, MI 49855 |
| Northwood University | 4000 Whiting Dr, Midland, MI 48640 |
| Oakland University | 2200 N Squirrel Rd, Rochester, MI 48309 |
| Saginaw Valley State University | 7400 Bay Rd, University Center, MI 48710 |
| University of Detroit Mercy | 4001 McNichols Rd W, Detroit, MI 48221 |
| University of Michigan – Ann Arbor | 500 S State St, Ann Arbor, MI 48109 |
| University of Michigan – Dearborn | 4901 Evergreen Rd, Dearborn, MI 48128 |
| University of Michigan – Flint | 303 E Kearsley St, Flint Township, MI 48502 |
| Walsh College | 3838 Livernois Rd, Troy, MI 48083 |
| Wayne State University | 42 W Warren Ave, Detroit, MI 48202 |
| Western Michigan University | 1903 W Michigan Ave, Kalamazoo, MI 49008 |
| Community Colleges | Address |
| --- | --- |
| Alpena Community College | 665 Johnson St, Alpena, MI 49707 |
| Bay De Noc Community College | 2001 N Lincoln Rd, Escanaba, MI 49829-2511 |
| Delta College | 1961 Delta Dr, University Center, MI 48710 |
| Gogebic Community College | E-4946 Jackson Rd, Ironwood, MI 49938 |
| Grand Rapids Community College | 143 Bostwick Ave, NE, Grand Rapids, MI 49503 |
| Henry Ford College | 5101 Evergreen Rd, Dearborn, MI 48128 |
| Jackson College | 2111 Emmons Rd, Jackson, MI 49201 |
| Kalamazoo Valley Community College | 6767 West O Ave, Kalamazoo, MI 49003-4070 |
| Kellogg Community College | 450 North Ave, Battle Creek, MI 49017 |
| Lake Michigan College | 2755 E Napier Ave, Benton Harbor, MI 49022-1899 |
| Lansing Community College | 610 N Capital Ave610 N Capital Ave, Lansing, MI 48901 |
| Macomb Community College | 14500 E Twelve Mile Rd, Warren, MI 48088 |
| Monroe County Community College | 1555 S Raisinville Rd, Monroe, MI 48161-9746 |
| Montcalm Community College | 2800 College Dr, Sidney, MI 48885-9723 |
| Mott Community College | 1401 E Court St, Flint, MI 48503 |
| Muskegon Community College | 221 S Quarterline Rd, Muskegon, MI 49442 |
| Northwestern Michigan College | 1701 E Front St, Traverse City, MI 49686-3061 |
| Oakland Community College | 2480 Opdyke Rd, Bloomfield Hills, MI 48304-2266 |
| Oakland Community College- Auburn Hills | 2900 Featherstone Rd, Auburn Hills , MI 48326 |
| Oakland Community College- Highland Lakes | 7350 Cooley Lake Rd, Waterford, MI 48327-4187 |
| Oakland Community College- Orchard Ridge | 27055 Orchard Lake Rd, Farmington Hills, MI 48334-4579 |
| Oakland Community College- Royal Oak | 22322 Rutland Dr, Southfield, MI 48075 |
| Schoolcraft College | 18600 Haggerty Rd, Livonia, MI 48152-2696 |
| Southwestern Michigan College | 58900 Cherry Grove Rd, Dowagiac, MI 49047 |
| St Clair County Community College | 323 Erie St, Port Huron, MI 48061-5015 |
| Washtenaw Community College | 4800 E Huron River Dr, Ann Arbor, MI 48105 |
| West Shore Community College | 3000 N Stiles Rd, Scottsville, MI 49454-0277 |
Top Ranked Accounting Programs in Michigan
Michigan State University
According to the 2013 32nd Annual Professors Survey, Michigan didn't place for the top 25 undergraduate accounting programs in the United States. However, the University of Michigan placed seventh place (down from fifth place in 2012) for the master's program.
Michigan State University placed fifteenth (down from twelfth in 2012) for the master's program as well. The top 25 doctoral accounting programs lists the University of Michigan at number four (up from number five in 2012), and Michigan State University ranked number eleven (up from sixteenth in 2012).
Of the undergraduate programs with 22+ full-time accounting faculty, Michigan State University ranked number ten. Of the Master's programs with 22+ full-time accounting faculty, Michigan State University ranked number ten as well.
According to Accounting Degree Review's Rankings and Reviews of the Best Accounting Degree Programs, Michigan State University ranked at number 13 and is regularly ranked among the best in the country.
University of Michigan
---
The accounting program at the Stephen M. Ross School of Business at the University of Michigan – Ann Arbor is ranked 5th in the country by U.S. News, with the university as a whole ranking 29th best nationwide. Public Accounting Report also acknowledged the university in its 2013 survey, ranking it 7th best among accounting Master's programs, 4th best for its Ph.D. program, and 13th best among undergraduate programs.
With such prestigious credentials, the Ross accounting program is highly competitive and will definitely help prospective accountants stand out when the time comes to apply for jobs. According to surveys, 92% of 2014 Ross Bachelor of Business Administration students had a job offer by graduation, while 93% of 2013 Master of Accounting graduates had a job offer.
Undergraduates
Undergraduate students pursuing a Bachelor's in Business Administration at Ross School will benefit from a practical approach to education. There are plenty of opportunities to gain hands-on experience, kick-start your entrepreneurial idea or strengthen your leadership skills through the Ross Leadership Initiative.
You can study abroad for a few weeks or a semester and you can get involved in over 70 student clubs. In addition, the undergraduate curriculum includes both research-based and professional capstone courses, as well as a capstone course in Financial Statements Analysis.
Graduates
Graduate students on the CPA track can opt for the 8-month Master of Accounting program. This degree is integrated with the Master of Business Administration to provide a dynamic education that can lead to a variety of career opportunities. The program boasts one of the highest CPA exam pass rates in the country.
Finally, students interested in an academic career can enroll in the prestigious Ross Ph.D. program.
Having consistently ranked in the Businessweek top 10, the University of Michigan prides itself on devoting attention to one-on-one coaching, women in business and hands-on education that can take you far in the field of accounting.
References:
https://www.bls.gov/oes/current/oes132011.htm
https://www.payscale.com/research/US/Job=Certified_Public_Accountant_(CPA)/Salary
https://www.baruch.cuny.edu/news/documents/PARSurvey2013-BaruchRankings.pdf
https://grad-schools.usnews.rankingsandreviews.com/best-graduate-schools/top-business-schools/university-of-michigan-ann-arbor-ross-01121
https://colleges.usnews.rankingsandreviews.com/best-colleges/university-of-michigan-9092
https://michiganross.umich.edu/programs/bba/curriculum
https://michiganross.umich.edu/bba
https://michiganross.umich.edu/programs/master-of-accounting/careers
https://michiganross.umich.edu/master-of-accounting
https://michiganross.umich.edu/about/key-facts
https://michiganross.umich.edu/faculty-research/areas-of-study/accounting