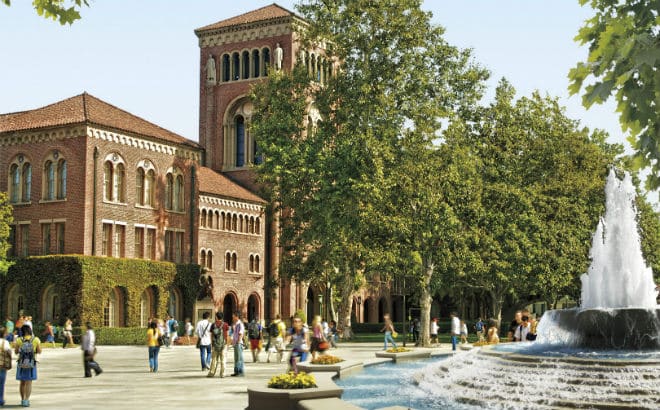 Finding a great accounting school in California shouldn't be hard.
There are more than 100 accounting programs in California. More degrees for potential accountants than any other state.
If you are considering California State University, you'll be happy to know that they have multiple locations, including: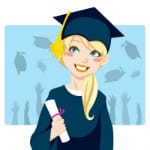 Los Angeles
Fresno
Sacramento
San Jose, and many more …
Tips For Choosing the Right Accounting Program
---
If you're unsure of how to go about choosing the best accounting program for yourself, it's best to take your time researching each and every school.
Given that California has a large number of programs available to choose from, you might have your work cut out for you, however, if you take the time, it's better to know for sure than to pick the one that's simply closest to you.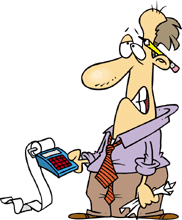 Research the program's website:
Do they offer the correct courses?
Are their professors any good?
If you really want to know, you should get in touch with an alumnus of the program and hear what they have to say about the program.
Did they find it very difficult? What were the courses like? Would they recommend it to others? Word of mouth goes a long way. California has a lot to offer a potential accounting student. (View Accredited Online Schools)
How to Become an Accountant or CPA
---
Each individual state has its own requirements for becoming a certified public accountant and has its own "state board of accountancy" which enables accountants to be licensed to practice in that state. These boards govern what requirements are to be met in order to obtain a licence. Most states require a minimum of 150-credit college degree program.
Once your schooling is complete, you will have to write the CPA exam. It's important to note that becoming a CPA is extremely difficult, the courses are very complex and many people fail to become a CPA.
If you are successful in even obtaining a chance to sit for the exam, know that the pass rate is very low. Due to this reason, it is important to take courses that will challenge you to learn the complexities of accounting. If you have passed the CPA exam, you must then take an ethics exam. You will also face experience requirements.
Once you have obtained all this…you're an accountant!
California CPA Requirements
---
The state of California requires that you complete a Bachelors degree or higher with 150 credits with:
24 accounting subjects
24 in business related subjects
20 in accounting subjects
10 in ethics study
Some of the required courses include:
auditing
accounting
external or internal reporting
financial reporting
financial statement analysis
taxation
California requires evidence of having completed at least 12 months of general accounting experience.
Accounting experience can include management advisory, financial advisory, tax or consulting, compilation, and accounting.
Accounting Salaries in California
---
One of the number one things on your mind when it comes to your future is your earning potential. Most of would choose a career that would ensure a comfortable lifestyle, or at least enough to get them by happily.
| CALIFORNIA ACCOUNTING SALARY (AVG) | NATIONAL ACCOUNTING SALARY (AVG) |
| --- | --- |
| $71,000 | $57,000 |
An accountant in the state of California can expect to make around $75,000 per year. After you graduate, have the experience, have completed the exams and jumped through every hoop to be an official CPA, you can expect to be making less than that amount depending on your opportunity.
You would be making entry level salary but expect that number to climb as you gain more experience and expertise.
| CALIFORNIA ACCOUNTING JOBS | AVERAGE SALARY |
| --- | --- |
| Big4 Accountant | $79,000 |
| Senior Corporate Accountant | $73,000 |
| Property Accountant | $53,000 |
| Tax Accountant | $61,000 |
| Bookkeeper | $41,000 |
The Best California Accounting School – USC
---
As previously stated, the University of Southern California is ranked highest out of all of the accounting schools in California.
The Leventhal School of Accounting Undergraduate Program offers innovative and stringent approaches to accounting.
They strive to educate their students to achieve high level careers.
This program is within the Marshall School of Business, and offers some of the best faculty in California.
Each student has an individual course plan, suited to their needs. You can double major in business and they offer a Progressive Master's Degree Program, allowing for early admission into the MAcc or MBT program, earning two degrees in five years or less.
The Masters program is very exclusive and challenging to even the most gifted students. They also offer a Ph.D. program, an in depth, five year study of accounting. At this level, you will have the opportunity to have your writings published in major journals, as well as opportunities to work with some of the most elite universities around the country.
Should you decide to apply to USC, be prepared to work harder than you've ever worked before, but there will be a promising future if you stick with it.
California University Accounting Programs
Azusa Pacific University
901 E Alosta Ave, Azusa, CA 91702
www.apu.edu/sbm/undergraduate/accounting/
California Lutheran University
60 W Olsen Rd, Thousand Oaks, CA 91360
www.callutheran.edu/admission/undergraduate/majors/accounting/
California Polytechnic State University – Pomona
3801 W Temple Ave, Pomona, CA 91768
cba.csupomona.edu/acc/
California Polytechnic State University – San Luis Obisipo
San Luis Obispo, CA 93407
www.cob.calpoly.edu/acct/
California State University – Bakersfield
9001 Stockdale Hwy, Bakersfield, CA 93311
www.csub.edu/bpa/
California State University – Chico
400 W 1st St, Chico, CA 95929
www.csuchico.edu/cob/prospective/explore/acct.shtml
California State University – Dominguez Hills
1000 East Victoria Street, Carson, CA 90747
www4.csudh.edu/cbapp/
California State University – East Bay
25800 Carlos Bee Blvd, Hayward, CA 94542
www20.csueastbay.edu/cbe/departments/accounting/accounting.html
California State University – Fresno
5241 N Maple Ave, Fresno, CA 93740
www.fresnostate.edu/craig/depts-programs/acct/
California State University – Fullerton
800 N State College Blvd, Fullerton, CA 92831
business.fullerton.edu/accounting/
California State University – Long Beach
1250 Bellflower Blvd, Long Beach, CA 90840
www.csulb.edu/colleges/cba/accountancy/
California State University – Los Angeles
5151 State University Dr, Los Angeles, CA 90032
cbe.calstatela.edu/acct/degrees.php
California State University – Northridge
18111 Nordhoff Street, Northridge, CA 91330
www.csun.edu/~hfact003/
California State University – Sacramento
6000 J St, Sacramento, CA 95819
www.cba.csus.edu/graduate/MSA.html
California State University – San Bernardino
5500 University Pkwy, San Bernardino, CA 92407
accountingfinance.csusb.edu/
California State University – Stanislaus
1 University Cir, Turlock, CA 95382
www.csustan.edu/academics/CBA/Accounting.html
Chapman University
1 University Dr, Orange, CA 92866
www.chapman.edu/argyros/programs/ugrad/bsa.asp
Claremont McKenna College
500 E. 9th Street, Claremont, CA 91711
www.cmc.edu/rdschool/academic/undergraduate/econ-accounting.php
DeVry University – CA
3880 Kilroy Airport Way, Long Beach, CA 90806
www.big4accountingfirms.org/school/devry
Golden Gate University
536 Mission St, San Francisco, CA 94105
www.ggu.edu/programs/accounting
Humboldt State University
1 Harpst St, Arcata, CA 95521
www.humboldt.edu/biz/
La Sierra University
4500 Riverwalk Pkwy, Riverside, CA 92505
lasierra.edu/school-of-business/accounting00/
Loyola Marymount University
1 LMU Dr, Los Angeles, CA 90045
admission.lmu.edu/academics/majors/accounting/
Mount St. Mary's College
12001 Chalon Rd, Los Angeles, CA 90049
www.msmc.la.edu/pages/786.asp
National University
9388 Lightwave Ave, San Diego, CA 92123
www.nu.edu/OurPrograms/SchoolOfBusinessAndManagement/AccountingAndFinance.html
Pepperdine University – Malibu
24255 Pacific Coast Hwy, Malibu, CA 90263
seaver.pepperdine.edu/business/academics/majors/accounting/
Saint Mary's College of California
1928 St Marys Rd, Moraga, CA 94556
www.stmarys-ca.edu/accounting
San Diego State University
5500 Campanile Dr, San Diego, CA 92182
cbaweb.sdsu.edu/accountancy
San Francisco State University
1600 Holloway Ave, San Francisco, CA 94132
cob.sfsu.edu/cob/accounting/programs/
San Jose State University
1 Washington Sq, San Jose, CA 95112
www.cob.sjsu.edu/frame/?page=www.cob.sjsu.edu/acct%26fin/
Santa Clara University
500 El Camino Real, Santa Clara, CA 95053
www.scu.edu/business/accounting/index.cfm
Sonoma State University
1801 E Cotati Ave, Rohnert Park, CA 94928
www.sonoma.edu/busadmin/
University of La Verne
1950 3rd St, La Verne, CA 91750
laverne.edu/catalog/current/ba-accounting
University of San Diego
5998 Alcalá Park, San Diego, CA 92110
www.sandiego.edu/business/centers/accountancy/MS_accountancy.php
University of San Francisco
2130 Fulton St, San Francisco, CA 94117
web.usfca.edu/bps/undergraduate/tr/Accounting/
University of Southern California
Los Angeles, CA 90001
www.marshall.usc.edu/leventhal/curriculum/lsoaundergraduate/
University of the Pacific
3601 Pacific Ave, Stockton, CA 95211
www.pacific.edu/Academics/Schools-and-Colleges/Eberhardt-School-of-Business/
Woodbury University
7500 N Glenoaks Blvd, Burbank, CA 91504
woodbury.edu/school-of-business/programs/bba/accounting
California Community Colleges
American River College
4700 College Oak Dr, Sacramento, CA 95841
https://www.arc.losrios.edu/Programs_of_Study/Business_and_Computer_Science/Accounting.htm
Antelope Valley College
3041 West Ave K, Lancaster, CA 93536-5426
Bakersfield College
1801 Panorama Dr, Bakersfield, CA 93305-1299
https://www.bakersfieldcollege.edu/programs/bmit/accounting/aa
Berkeley City College
2050 Center St, Berkeley, CA 94704
https://www.berkeleycitycollege.edu/wp/business/
Butte College
3536 Butte Campus Dr, Oroville, CA 95965
Chaffey College
5885 Haven Ave, Rancho Cucamonga, CA 91737
https://www.chaffey.edu/bat/accounting/index.shtml
Citrus College
1000 W Foothill Blvd, Glendora, CA 91741-1899
https://www.citruscollege.edu/academics/programs/acct/Pages/default.aspx
City College of San Francisco
50 Phelan Ave, Rm E200, San Francisco, CA 94112
https://www.ccsf.edu/en/educational-programs/school-and-departments/school-of-business/business-department/accounting.html
Coastline Community College
11460 Warner Ave, Fountain Valley, CA 92708-2529
https://www.coastline.edu/academics/accounting/
College of Alameda
555 Ralph Appezzato Memorial Pkwy, Alameda, CA 94501
https://alameda.peralta.edu/business/
College of Marin
835 College Ave, Kentfield, CA 94904-2590
College of the Desert
43-500 Monterey Avenue, Palm Desert, CA 92260
College of the Siskiyous
800 College Ave, Weed, CA 96094
Copper Mountain College
6162 Rotary Way, Joshua Tree, CA 92252
Cosumnes River College
8401 Center Pkwy, Sacramento, CA 95823
https://www.crc.losrios.edu/areas/bfs/acct
Cuyamaca College
900 Rancho San Diego Pkwy, El Cajon, CA 92019-4304
Cypress College
9200 Valley View St, Cypress, CA 90630
https://www.cypresscollege.edu/academics/academicPrograms/businessandcis/Accounting
De Anza College
21250 Stevens Creek Blvd, Cupertino, CA 95014
https://www.deanza.edu/accounting/
Diablo Valley College
321 Golf Club Rd, Pleasant Hill, CA 94523-1544
https://dvc.edu/academics/bd/business-admin/index.html
East Los Angeles College
1301 Avenida Cesar Chavez, Monterey Park, CA 91754
El Camino College-Compton Community Ed Center
1111 East Artesia Blvd, Compton, CA 90221
https://www.compton.edu/Academics/CTE/business/accounting/index.aspx
Evergreen Valley College
3095 Yerba Buena Rd, San Jose, Ca 95135-1598
Folsom Lake College
10 College Pkwy, Folsom, CA 95630
https://www.flc.losrios.edu/academics/accounting
Foothill College
12345 El Monte Rd, Los Altos Hills, CA 94022-4599
https://www.foothill.edu/accounting/
Fresno City College
1101 E University Ave, Fresno, CA 93741
Fullerton College
321 E Chapman Ave, Fullerton, CA 92832-2095
https://bizdiv.fullcoll.edu/accounting.html
Glendale Community College (CA)
1500 N Verdugo Rd, Glendale, CA 91208-2894
Golden West College
15744 Golden West St, Huntington Beach, CA 92647
Grossmont College
8800 Grossmont College Dr, El Cajon, CA 92020-1799
Imperial Valley College
380 E Aten Rd, Imperial, CA 92251-0158
https://www.imperial.edu/courses-and-programs/divisions/economic-and-workforce-development/business-department/business-accounting-technician/
Irvine Valley College
5500 Irvine Center Dr, Irvine, CA 92618
Long Beach City College
4901 E Carson St, Long Beach, CA 90808
Los Angeles City College
855 N Vermont Ave, Los Angeles, CA 90029-3590
https://www.lacitycollege.edu/academic/departments/busad/accounting.html
Los Angeles Harbor College
1111 Figueroa Pl, Wilmington, CA 90744
https://www.lahc.edu/classes/business/accounting.html
Los Angeles Mission College
13356 Eldridge Ave, Sylmar, CA 913-3245
Los Angeles Southwest College
1600 W Imperial Hwy, los Angeles, CA 90047
https://www.lasc.edu/business/degree_certificates.html
Los Angeles Trade-Technical College
400 W Washington Blvd, Los Angeles, CA 90015
https://college.lattc.edu/businessadmin/business-administration/accounting/
Los Angeles Valley College
5800 Fulton Ave, Valley Glen, CA 91401-4096
Merced College
3600 M St, Merced, CA 95348-2898
https://www.mccd.edu/academics/divisions/business/accounting.html
Merritt College
12500 Campus Dr, Oakland, CA 94619
https://www.merritt.edu/wp/bus/degrees/
MiraCosta College
One Barnard Dr, Oceanside, CA 92056
https://www.miracosta.edu/instruction/accounting/index.html
Moreno Valley College
16130 Lasselle St, Moreno Valley, CA 92551-2045
https://www.rccd.edu/academicprograms/Pages/Accounting.aspx
Mt San Antonio College
1100 N Grand Ave, Walnut, CA 91789
Norco College
2001 3rd St, Norco, CA 92860
Ohlone College
43600 Mission Blvd, Fremont, CA 94539-5884
https://www.ohlone.edu/instr/busadmin/
Oxnard College
4000 S Rose Ave, Oxnard, CA 93033
https://www.oxnardcollege.edu/departments/academic/accounting
Pasadena City College
1570 E Colorado Blvd, Pasadena, CA 91106-2003
Reedley College
995 North Reed Ave, Reedley, CA 93654
Rio Hondo College
3600 Workman Mill Rd, Whittier, CA 90601-1699
https://www.riohondo.edu/academics/degrees-certificates/
Sacramento City College
3835 Freeport Blvd, Sacramento, CA 95822-1386
https://www.scc.losrios.edu/business/accounting-bookkeeping/
Saddleback College
28000 Marguerite Pkwy, Miision Viejo, CA 92692
https://www.saddleback.edu/bsed/accounting
San Bernardino Valley College
701 S Mount Vernon Ave, San Bernardino, CA 92410
https://www.valleycollege.edu/academic-career-programs/degrees-certificates/accounting
San Diego City College
1313 Park Blvd, San Diego, CA 92101
San Diego Miramar College
10440 Black Mountain Rd, San Diego, CA 91226-2999
San Joaquin Delta College
5151 Pacific Ave, Stockton, CA 95207
Santa Ana College
1530 W 17th St, Santa Ana, CA 92706-9979
https://www.sac.edu/AcademicProgs/Business/Pages/AccountingDegreeCertificate.aspx
Santa Monica College
1900 Pico Blvd, Sanra Monica, CA 90405
https://www.smc.edu/AcademicPrograms/BusinessDepartment/Pages/Accounting.aspx
Sierra College
5000 Rocklin Rd, Rocklin, CA 95677
https://www.sierracollege.edu/academics/divisions/business-tech/business/index.php
Solano Community College
4000 Suisun Valley Rd, Fairfield, CA 94534-3197
https://www.solano.edu/business/disciplines.php#accounting
Taft College
29 Cougar Court, Taft, CA 93268
West Los Angeles College
9000 Overland Dr, Culver City, CA 90230-3519
https://www.wlac.edu/Business/Accounting.aspx
Yuba Community College
2088 N Beale Rd, Marysville, CA 95901
Our 3 Top Accounting Schools in California
USC
---
The University of Southern California ranked number six in 2013 (down from number 4 in 2012) in the top twenty five undergraduate programs offering accounting. USC also ranked the very same numbers for both years for its Masters program.
The top 25 Doctoral programs listed USC at number 13 for 2013 (number 11 in 2012). USC is also listed at number seven in Accounting Degree Review's 30 Best Accounting Schools for Undergraduates.
The University of Southern California was also ranked number four in the 32nd Annual Professors Survey for the top 25 undergraduate rankings schools with 22+ full-time accounting faculty. The top 25 undergraduate rankings schools with 15 or fewer full-time accounting faculty listed University of San Diego at number eighteen.
Overall, The University of Southern California scores the highest out of all the schools in California for accounting programs. University of San Diego is the highest ranking school with the smaller faculty.
University of California – Berkeley
---
The University of California – Berkeley offers a prestigious program in accounting at the undergraduate, Master's and doctoral level.
The university was ranked 20th best in the country by U.S. News. Its undergraduate business program ranks 2nd best nationwide, while the Haas graduate business school ranks 7th in the country.
Students at the Haas School of Business can pursue a major in Business Administration as part of their Bachelor of Science and can earn the required credits for CPA licensure by taking a variety of accounting courses.
Graduate students may pursue a full-time MBA program as well as the Evening and Weekend MBA or the MBA for Executives. A well-regarded four-year PhD program is also available and consists of two years of coursework and two years of research.
Finally, students wishing to earn a Certificate in Accounting may apply for the program at UC Extension.
The Haas School of Business is AACSB-accredited and can offer a competitive edge to any future accountant.
Loyola Marymount University
---
The College of Business Administration at Loyola Marymount University is AACSB-accredited and offers a comprehensive accounting program. Ranked 3rd among Western Regional Universities by U.S. News for its undergraduate program, LMU allows students to pursue a Bachelor of Science in Accounting or a Bachelor of Business Administration.
The BS in Accounting program covers financial, managerial and cost accounting, taxation, auditing, fraud, business law, ethics, information systems and advanced accounting topics. The Honors Program allows high-achieving students to stand out.
Students wishing to fulfill CPA requirements can pursue the Master of Science in Accounting program introduced in 2013. The College also offers an MBA program.
LMU prides itself on excellent links to many top accounting recruiters including the Big Four. Ranked highly in terms of CPA exam pass rates as well as in Businessweek and U.S. News rankings, LMU is one of the best accounting colleges in California and a good starting point to a successful accounting career.
References:
https://www.haas.berkeley.edu/Undergrad/index.html
https://www.haas.berkeley.edu/
https://www.haas.berkeley.edu/Undergrad/index.html
https://www.haas.berkeley.edu/Undergrad/semesterinfo.html
https://extension.berkeley.edu/cert/account.html
https://haas.berkeley.edu/phd/academics/accounting/
https://rankings.ft.com/businessschoolrankings/uc-berkeley-haas/global-mba-ranking-2015
https://www.usnews.com/best-graduate-schools/top-business-schools/university-of-california-berkeley-01029