Finding the best Lean Six Sigma training course can make or break an aspiring professional's career. With Lean Six Sigma becoming more and more prevalent in project management, finding a top Black Belt certification program is critical.
But with so many test prep companies offering Lean Six Sigma Black Belt study materials online, how can you can find the course that's best for you?
That's where we come in!
We've done the research and broken down the top rated Lean 6 Sigma Black Belt prep courses available for students to take online. The chart below will help students find the course that best fits their individuals needs by quickly comparing the different features side-by-side.
Best Lean Six Sigma Black Belt Certification Programs
Lean Sigma Corporation Black Belt Course (Rank: #1)



OVERALL RATING: ★★★★★★
PROS
Six Sigma PDU's::
The Lean Sigma Corporation offers the greatest amount of PDU's compared to all the other providers we've reviewed. In addition to providing all the units to qualify for your exam, they offer more than enough to provide CPE for individuals who are already certified. The amount of PDU's alone more than help justify the higher than average pricing.
Unlimited Course Access:
 Another feature that makes Lean Sigma Corporation different from the other courses is the fact that they offer unlimited course access to all their Six Sigma study material. Continual access is granted for their templates, glossaries, data files, and other resources for any enrolled students.
Demo Included Free:
Another reason that Lean Sigma Corporation course stands out from the crowd is they are the only provider on our list that provides a free demo. This gives you a chance to try before you buy so you can be confident knowing you bought the right package.
Bottom Line: There just isn't any other Lean Six Sigma Black Belt course like L.S.A. If you are are interested in pursuing Black Belt certification, the plethora of study materials and PDU's provided in this course will meet their needs in a way that no other course on this list can.
GO TO LEAN SIGMA CORPORATION WEBSITE
---
MSI Certified Lean Six Sigma Black Belt Certification (Rank: #2)



OVERALL RATING: ★★★★★★
PROS
Exam:
MSI gives enrolled students the opportunity to take the certification exam at the end of their prep course. They even allow students to consult their own notes during the test. Although this doesn't mean their exam is open-book, it will still help many stressed students to quell exam anxiety.
Price:
 MSI offers the lowest cost for their Lean Six Sigma Black Belt prep course out of all the educational programs on this list. Everything is included in their extremely affordable package that a student would need to study for and then take the exam. No hidden fees, no supplementary material: just a comprehensive review course at an insanely low price.
Self-Paced:
Although students who enroll in MSI's Lean Six Sigma Black Belt course are given a full year of access, there is no set schedule for any of their study material. This means that students can take as much or as little time as they need to study and then take the exam, which is an extremely convenient and rare feature
Bottom Line: MSI offers the best package of Lean Six Sigma study materials thanks to their low prices, enticing trial offer, and all-encompassing curriculum that even includes a certification exam at the end.
---
Grey Campus Lean Six Sigma Study Materials (Rank: #3)


OVERALL RATING: ★★★★★★
PROS
Ample Study Time:
Students who enroll in GreyCampus' Lean Six Sigma Black Belt course will be guaranteed a thorough lesson plan that spends plenty of time going over all pertinent material. Even their least expensive Black Belt package offers over 200 hours of study time!
Private Tutoring:
In addition to providing students with enough study material to choke a pig, GreyCampus also provides students to reach out and arrange private tutoring session instead. These sessions are conducted in small groups of students, ensuring that every student's questions are addressed.
CONS
Customer Support:
 Although a rare occurrence, there have been times where enrolled students needed to contact GreyCampus' support team to resolve problems with their Black Belt prep course. Several online reviewers have stated that these issues were frustratingly difficult to resolve thanks to poor customer support.
Bottom Line: GreyCampus is an excellent choice for beginners. With its large library of study materials and private tutoring options, enrollees will be guided from the first course all the way to a certification exam.
GO TO GREY CAMPUS LEAN SIX SIGMA
---
Pyzdek Institute Lean Six Sigma Black Belt Course (Rank: #4)
OVERALL RATING: ★★★★★★
PROS
Proprietary Techniques of DMAIC:
Pyzdek's Lean Six Sigma Black Belt course was designed to break down each aspect of DMAIC. This stands for Define, Measure, Analyze, Improve, and Control, which are core LSS concepts that improves project completion rates and reduces traditional pitfalls of Six Sigma practitioners.
1 Year Minitab License:
One of the best LSS tools is Minitab, an analytical toolkit that contains many helpful features. And upon enrollment into Pyzdek's Black Belt Lean Six Sigma course, all students receive a 12 month Minitab license. The best part is that this tookit can even be useful for other professional applications!
CONS
Practice Exams:
The Pyzdek Lean Six Sigma Black Belt course is offered at a competitive price point for prospective students, but one unfortunate exclusion may make them reconsider enrollment. The lack of full-length practice exams in their study course can impede these students' ability to fully prepare for the exam.Bottom Line: Pyzdek offers an enticing package of Lean Six Sigma study materials, especially for unemployed individuals looking for a master-level education. They include practical study programs with a flexible payment plan.
---
Opex Learning Lean Six Sigma Study Materials (Rank: #5)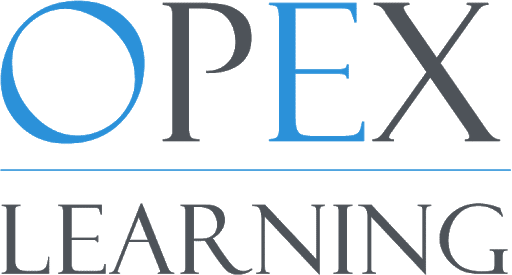 OVERALL RATING: ★★★★★★
PROS
Tons of PDUs:
While they don't offer as many PDUs as Lean Sigma Corporation, OpEx Learning is a close second. This makes it an excellent (and highly affordable) option for established professionals to maintain their other project management certifications.
Take Your Time:
With a full year of access, you can take all the time you need to prepare for your Lean Six Sigma Black Belt certification exam. You shouldn't have to feel rushed on top of any pre-exam stress, so rest easy and take your time!
CONS
No Trial:
Do you like to get some hands-on experience before signing up for an online course? Unfortunately, you won't be able to do that with OpEx, but you can take advantage of their 7 day money-back guarantee if you don't like the course.
Bottom Line: With lots of PDUs and a generous access period, you'll definitely be getting your money's worth if you enroll in OpEx Learning's Lean Six Sigma course. Just remember to make up your mind in the first week to avoid missing out on their guarantee.
---
Becker Lean Six Sigma Prep Course (Rank: #6)
OVERALL RATING: ★★★★★★
PROS
Video Sessions:
All video sessions through Becker are recorded and placed in Dropbox for students to access. This training material can be easily accessed by students and experienced professionals entering the workforce since its access is both unlimited and on-demand.
Practice Questions::
 Becker offers a large volume of practice questions in their Lean Six Sigma practice course that students can use to better understand the material on the exam. With over 700 of them to answer, this is one of the largest concentrations of practice questions in a LSS course.
CONS
Design:
 The dashboard design for Becker's course leaves much to be desired.  Their user interface is outdated and results in a slightly cumbersome experience. While this shouldn't prevent any enrolled students from passing the exam, it may slightly impede their progress.
Bottom Line: Don't disregard Becker's LSS Black Belt program just because it's at the bottom of this list. With robust video content and a huge amount of practice questions, this is a fantastic study course for students in spite of its obsolete dashboard design.