Studying for the Six Sigma Green Belt certification exam is no easy feat. Unfortunately, neither is finding a good online study program, since there are an almost endless amount of providers for students to choose from. Because of this, some students sadly give up on looking and never get past the first step toward a rewarding project management career.
It's time we changed that.
After several days of hands-on research, we've found the four best Six Sigma Green Belt programs available, saving you and your fellow students time and effort. Compare all their features easily in our side-by-side comparison chart below and find the course that best fits your learning style and budget.
Top 5 Six Sigma Green Belt Online Training Courses
Lean Sigma Corporation Green Belt (Rank: #1)



OVERALL RATING: ★★★★★★
PROS
Practice Questions:
Although it may not have the most practice questions out of all the prep courses on this list, Lean Sigma Corporation provides an amount that is well above average. The 600+ question bank is used to create small practice quizzes and larger exam simulations.
Course Demo:
 The fact that this course costs so much may lead some cash-strapped students to have second thoughts about enrolling. Fortunately, Lean Sigma Corporation provides a generous course demo that outlines the ins and outs of their prep course in order to help justify the large monetary investment.
Unlimited Access:
Students who sign up for any of Lean Sigma Corporation's courses will have unlimited access to their training material. This means that not only will this information help them to pass the certification exam, but that it can also be accessed in the future if they need to brush up on it.
Bottom Line: There are many reasons why Lean Sigma Corporation offers the best online Six Sigma Green Belt course today. From their excellent support team to their wide range of learning material, enrolled students will be on the right track to success.
---
MSI Certified Six Sigma Course (Rank: #2)
PROS
PDUs:
students who complete their Green Belt certification course will receive a high volume of professional development units. At roughly four times the amount as many other Six Sigma Green Belt courses, students enrolled in MSI's course will receive enough PDU's for certification and CPE with a few to spare.
Certification Included:
Although offering both a study course and certification exam used to be a common practice, MSI is one of the few Six Sigma Green Belt course providers that still does this. Even better is the fact that this is bundled with their course under one extremely affordable price: an even rarer sight.
Flexible Options:
MSI's Six Sigma Green Belt course has a flexible course structure that allows students to complete its curriculum at their own pace and on their own time. This aspect of MSI's course is particularly popular among students and serves as powerful motivation to actually complete it.
Bottom Line: Students will have to overcome the clunky design of Becker's review course before they can get the most out of it. However, it does offer some appealing benefits to students who can tough it out.​
---
Grey Campus Six Sigma Course (Rank: #3)


OVERALL RATING: ★★★★★★
PROS
Guarantee:
Students enrolled in GreyCampus' Six Sigma Green Belt course that aren't satisfied with its quality will have three days from the date of initial enrollment to receive a full refund. This is a longer grace period than most other Six Sigma courses, which will give students some more time to accurately evaluate the course's quality.
Video Lectures:
GreyCampus provides Six Sigma students with a great deal of helpful video content that breaks down advanced Green Belt concepts. These lectures are presented in a manner that allows students to quickly and seamlessly switch between video and written content.
CONS
Live Courses:
GreyCampus offers a Live Classroom educational package for students that can provide an unparalleled learning experience built around Six Sigma methodology. Unfortunately, these courses can only be taken in a limited amount of locations, all of which are near the US east coast.
Bottom Line: Students will have to overcome the clunky design of Becker's review course before they can get the most out of it. However, it does offer some appealing benefits to students who can tough it out.
---
Opex Learning Green Six Sigma Course (Rank: #4)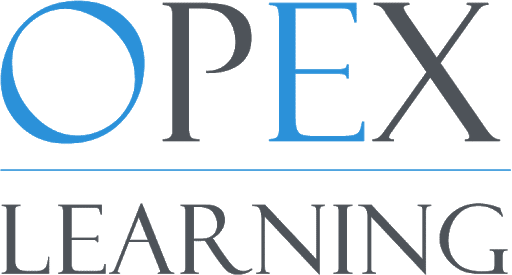 OVERALL RATING: ★★★★★★
PROS
Streamlined Setup:
 If you're interested in getting started without wasting any more time, this course is extremely helpful. Many of its design aspects are intended to provide an efficient study schedule, including bundling a 30-day trial of Minitab.
Return Policy:
It can be difficult to justify paying for an online course if you haven't even tried it first. Fortunately, OpEx Learning has a seven-day return policy; if you have second thoughts about their course, you won't lose anything but a week of your time.
Professional Development:
 If you're already certified in project management, you can take advantage of OpEx's PDUs to maintain your professional status. Their Lean Six Sigma Green Belt course provides 30 credit hours upon completion.
CONS
Support:
 If you need some help solving a problem — or if your course stops working properly — OpEx learning provides an email address for dedicated support concerns. However, they don't have a phone number you can call, which might increase your wait time to resolve these issues.
Bottom Line: OpEx Learning is an educational resource that's clearly oriented towards professionals. You'll be able to prepare for your exams in record time while maintaining any of your other project management certifications.
GO TO OPEX LEARNING GREEN BELT SIX SIGMA
---
ExpertRating Six Sigma (Rank: #5)


OVERALL RATING: ★★★★★★
PROS
Access Period:
 ExpertRating offers students a full year to access their Six Sigma Green Belt materials and complete the exam. This is more than double the length of access time most Six Sigma study courses offer for enrolled students which will certainly come as a major relief for those who like to take their time studying.
All-Inclusive Packages:
Everything is included in ExpertRating's course that students will need to study for and take the Six Sigma Green Belt exam. These comprehensive materials are also conveniently included in one affordable bundle, making it a great option for aspiring project managers on a tight budget.
CONS
Limited Content:
ExpertRating lags behind other courses when it comes to the amount of practice questions offered in their curriculum. They also lack video content of any kind. The absence of these features makes their course's lower price justifiable and slightly less appealing.
Bottom Line: While they may not offer as much study material as other online Green Belt courses, ExpertRating's real world educational scenarios are great for helping students to better understand Six Sigma methodology.
---
iCert Global Six Sigma (Rank: #6)


OVERALL RATING: ★★★★★★
PROS
Online Exam Simulator:
Students who complete iCert Global's Six Sigma Green Belt prep course are granted an additional 3 month period to access exam simulations. These practice tests provide students with experience in a test environment that is nearly 1:1 with the actual exam.
Black Belt Mentoring:
 Students in iCert Global's Black Belt Certification course serve as mentors to assist their Six Sigma Green Belt students. The combination of professional instructors and experienced student mentors ensure that there is no shortage of qualified instructors to which students can reach out.
CONS
Price:
Although the first tier of iCert Global's Six Sigma Green Belt study material is reasonably priced, their Live Instruction program that garnered such high praise is much more expensive. Students will need to pay over $1000 to enroll in this highly lauded prep course.
Bottom Line: iCert Global encourages students to learn from each other while also being taught by a team of qualified instructors. This combined educational method helps to increase the effectiveness of their Six Sigma courses as well as keep their prices low for the most part.