Finding an online Six Sigma Black Belt Certification program can be tough. After all, there are so many different resources for students to choose from that all come with different features and dubious claims. Some students are so intimidated by these choices that they get stuck on this step and never move past it on their path to professional project management.
It's time to change that.
In the comparison chart below you will find the top rated Six Sigma Black Belt Certification courses on the market. Compare their features and read specific information on each provider below in order to find the course that fits your personal learning style today!
And remember, if Black Belt certification isn't the best fit for you, be sure to compare our all-around favorite Six Sigma courses online here.
Best Online Six Sigma Black Belt Training Courses
Lean Sigma Corporation Black Belt (Rank: #1)

PROS
Providing more than enough Professional Development Units to meet the requirements for taking the Lean Six Sigma Black Belt exam, Lean Sigma Corporation even grants enough PDU's to meet most CPE requirements for established professionals.
In order to efficiently convey important information to their students so that they actually understand it, Lean Sigma Corporation divides their video content into 21 learning modules that are fully animated and professionally narrated.
Since this Lean Six Sigma Black Belt course costs a lot of money, students who are intimidated by this price can try a free course demo. This demo provides an example of Lean Sigma Corporation's eLearning module and should help students decide if it's the right course for their needs.
Bottom Line: Lean Sigma Corporation offers excellent video content and more than enough PDU's to make it one of the best Lean Six Sigma Black Belt courses available to students. They even offer a demo in order to quell any anxiety from unsure students.
GO TO LEAN SIX SIGMA BLACK BELT
---
MSI Certified Six Sigma Course (Rank: #2)

★★★★★★
PROS
Something that MSI's Six Sigma Black Belt training provides that won't be found from many of their competitors is a free trial. Students are free to try this demonstrative course before paying any tuition fees whatsoever, which should help to relieve some of the stress that comes with that kind of decision.
MSI includes the certification exam at the end of their Six Sigma Black Belt course, with the proctoring fee automatically paid out of their initial tuition. Although this once was a standard feature with these courses, many other programs no longer provide this benefit.
If technical issues arise during a student's time studying through MSI, they provide a few support channels that are convenient and effective. These include the standard email contact form and a full forum that is populated by staff members and fellow students.
Bottom Line: MSI is a one-stop-shop for Six Sigma Black Belt study and certification materials. Despite including both a comprehensive curriculum and a certification exam at the end, this is an extremely affordable study course.
---
Grey Campus Six Sigma Course (Rank: #3)


★★★★★★
PROS
Both initial certification and CPE requirements for professional development units are met and exceeded by GreyCampus' Six Sigma Black Belt course. They are among the educational providers with the largest amount of PDU's offered at 45, blowing most of their competition out of the water.
GreyCampus incorporates some practice exams into their Black Belt curriculum. These are full-length simulations of the actual certification exam and are designed with accuracy down to the last detail. This standout feature of their course should help greatly to improve students' confidence.
CONS
GreyCampus' Traditional Classroom package is perfect for students who learn best in a traditional classroom environment. However, the availability of these physical classrooms is severely limited and won't be viable for students outside of the United States.
Bottom Line: GreyCampus offers an appealing package for students interested in both passing the Six Sigma Black Belt exam and meeting the requirements for CPE. They also offer an excellent live classroom course, although its availability is troublesome.
---
Opex Learning Black Belt Six Sigma Course (Rank: #4)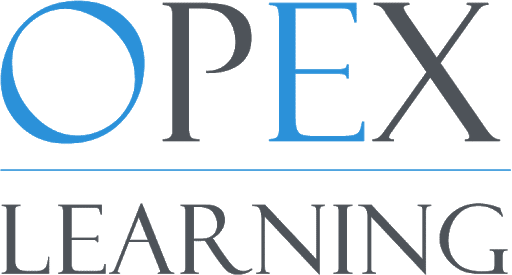 ★★★★★★
PROS
To provide a realistic curriculum, OpEx Learning uses Minitab for their Six Sigma Black Belt prep course. This software will be your best friend when implementing Six Sigma methodology— so it helps to get used to it as quickly as possible!
There are two benefits OpEx Learning provides students in terms of time. For starters, you'll have a full year to go over all their material; additionally, they provide 70 credit hours of instruction throughout its duration. This means you can take your time completing the content while still gaining a ton of professional education credit.
While many courses will offer one price and tell you to take it or leave it, OpEx has a bit more flexibility. Feel free to tweak your Minitab access period and whether or not you want to take the certification exam at the end— your price will change to reflect your choices.
CONS
Many online courses for Six Sigma will allow you to try some or all of their study material before paying. Unfortunately, OpEx Learning is not one of these courses; you'll have to put your money down first without any kind of trial or demo.
Bottom Line: OpEx Learning succeeds in preparing students for both Six Sigma certification and a post-certification career. They've got a lot of excellent features and flexible pricing, resulting in a highly appealing option for aspiring project managers.
---
ExpertRating Six Sigma (Rank: #5)


★★★★★★
PROS
ExpertRating's Six Sigma Black Belt course has the lowest tuition fee out of all the courses listed here. While some corners were clearly cut in order to reach this lower cost, enough material is still included in this course to make it an excellent budget study program.
 It's crucial for professional project managers to understand proper implementation of Six Sigma concepts. ExpertRating uses real-world examples to help students understand how to implement Black Belt methods both in theory and in practice, which is more that some courses can claim to offer.
CONS
ExpertRating's Six Sigma Black Belt course is so affordable due to the absence of many common prep course features, such as video lectures or video-based content in general. This may disappoint some students who learn best when information is presented to them visually.
Bottom Line: The real world scenarios included in ExpertRating's study course are fantastic for helping students acclimate to Six Sigma Black Belt methodology. Unfortunately, the absence of other important study features holds this course back from achieving greatness.
---
iCert Global Six Sigma (Rank: #6)


★★★★★★
PROS
Instructional material based around Minitab is included in iCert Global's Six Sigma Black Belt educational course. Any professional project manager will tell you that it's crucial to understand Minitab for their career, and this course will provide an excellent method for students to accomplish just that.
Students can take advantage of iCert Global's free demo in order to determine whether or not the course is a good fit for them and their needs. This helps to better justify spending the larger sum required in order to enroll in their Six Sigma Black Belt course.
CONS
Although iCert Global does offer a stripped-down Six Sigma Black Belt study program at a lower price, it's their Live Online Instruction course that most students will want to try. The bad news is that this course has a ludicrous price tag greater than $2000.
Bottom Line: iCert Global approaches studying for Six Sigma in an unconventional but effective way. It's true that their best course is extremely expensive but the free demo they offer should help students make an informed purchasing decision.