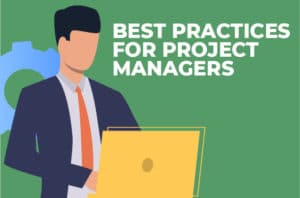 Formal project management education and training can teach you a lot about the various processes of project management. Technical know-how like planning, implementation, budgeting and more are all important skills to successfully manage teams. However, there are many project management methodologies that rely on personal experience and "soft skills" rather than processes learned in textbooks.
For example, interpersonal skills are extremely important. The ability to speak to stakeholders and team members is a soft skill not often covered in formal training. As Zachary Wong, PhD, said in his book Personal Effectiveness in Project Management:
"Most project managers are comfortable with the "hard" skills their profession requires, such as planning, budgeting, procurement, quality control, and risk management. They are typically less familiar with the human behaviors behind the hard skills, the "soft" factors that are actually the key drivers of project success-and failure." – Zachary Wong, PhD
Although there are any number of skills that help a PM lead his or her project team successfully, certain management methodologies will help steer a project to its end goal.
Besides helping a project manager keep goals clear and expectations transparent, the following seven practices will keep both the project team and stakeholders happy:

Wiley CPA Course Discount Codes
Communication is one of the most vital soft skills to master if you wish to pursue a successful project. In a project's life span you will experience both formal and written communication with stakeholders, clients, and team members. You will also experience informal communications both inside and outside the bounds of the project.
Because of this, strong communication skills and habits are necessary to avoid frustration, confusion or even offense. An understanding of culture and societal norms in the region you may be working in is also invaluable. After all, crossed wires, confusion and even misunderstandings can slow the progress of a project or the unity of cross-functional teams.
Therefore, it is vital to master the skill of communicating clearly, concisely, and often in order to keep your project on track. Setting clear lines of communication within your team and stakeholders, as well as formal processes for communication, is integral to the success of a project.
Strong communication can help you see risks coming, keep the spirit high and engage your stakeholders in the project processes.

Document Everything
Remember how we mentioned formal and written communication as a necessary part of project management? Well, that's because one of the very best practices a project manager can perform is documenting everything.
Keeping a strong record is important on a project for a myriad of reasons, the least of which is that it can really protect you. Having a written record of what deliverables your stakeholders and clients expect from your project (as well as expectations for when these long-term goals are completed) clearly defined on paper can save you confusion, stress, and frustration.
As the months pass and pivots, direction changes, and new developments occur, sometimes the image of the original project deliverables and expectations may be forgotten during its life cycle. Documentation is one of the ways to combat this project-stalling phenomenon.
Q: What is "Scope" in terms of project management?
A: According to A Guide to the Project Management Body of Knowledge (PMBOK®) Scope refers to the sum of the products, services, and results produced in a project.
The project scope is often defined at the start of a project by managers, sponsors, and stakeholders. It is then documented using a scope statement and a work breakdown structure (WBS). The WBS must then be approved by the stakeholders; this is to ensure that all aspects of the project and its results are understood and acceptable to all parties.
Even though the scope of a project is usually documented heavily, scope creep happens often.

Get Ahead of Scope Creep
Scope creep is a recognized part of project management. Despite the best efforts and intentions of project management teams, it happens — often. In fact, the PMBOK defines it as "adding features and functionality [to a project] without addressing the effects on time, costs, and resources, or without customer approval."
Scope creep often occurs when changes on projects occur. As elements of a project change or pivots become necessary, the original image of the project may become constraining for the new elements or directions. The boundaries defined by this image may then begin to "creep" outward, causing confusion, frustration, and management issues.
There are a few other ways scope creep can begin, according to the Project Management Institute (PMI.) These are:
The original scope statement not being clear or specific enough (too ambiguous)
The requirements aren't properly managed
Inconsistent processes in place for collecting requirements
Lack of sponsorship and stakeholder involvement
Project length
Getting ahead of this problem is one of the earliest lessons learned by project managers and one of the best practices they can master. Although you can't predict the ways a project may change, there are steps you can take to prevent or manage it early on. They are:
Tightening up scope statements and WBS plans to be as specific and detailed as possible.
Building a change management process and following it carefully when project change occurs.
Managing project requirements by defining the processes clearly in your documentation. This can cover scope, analysis, prioritization, and new requests, among others
Consistently involving and updating stakeholders with reports on project deliverables that engage stakeholders.
Breaking down projects into smaller sub-projects and closing these sub-projects out promptly.
Another effective project creep prevention strategy involves recognizing and managing risks early.

Know the Risk
Familiarity with the ways risks can occur with your project often comes with experience and practice. Knowing potential risks is a trial by fire: you may only come to recognize them after encountering them on a previous project!
Every project faces some risk; it's a normal part of management. The best practice for project managers is not to avoid risk entirely, but to manage it early on. By dealing with uncertain events proactively, you will often minimize the potential damage.
In contrast, if you ignore risk and allow a threat to the project to go unmitigated, you could wind up affecting the length, budget or quality of the results associated with your project.
When incorporating risk management into your best practices, follow these tips:
Build risk management into your day-to-day project operations.
Discuss risk frequently with your team, and entertain possible scenarios volunteered by team members based on their own lessons learned.
Encourage team members to specifically inform you about potential risks and create an atmosphere where they're comfortable to do so

Clearly Define Milestones
One of the stumbling blocks of successful projects is when they begin to stretch out too long. When a project takes too much time, stakeholders may grow antsy or disheartened, team members may lose motivation, and the delay can begin to drain your budget.
To combat the drudgery and keep momentum high, defining and delivering on milestones is a must. As suggested earlier in this article, breaking a project plan into subprojects and closing them out upon completion is a must.
The completion of various subprojects offers two main benefits. First, the energy and productivity of the project will stay high. After all, delivering actual results to stakeholders will reassure them of progress, and seeing the culmination of hard work will motivate team members.
The second benefit is that milestones will keep the project on track and working smoothly, minimizing time, budget and threats. Various project management practices such as risk management are easier to identify and plan for with sub-projects rather than attempting to find points of risk in the project as a whole.
Don't Be Overconfident
Running a project without checking your ego at the door can have disastrous results. Overconfidence in your experience and abilities can cloud your judgment in seeing changes, pivots or risks clearly. You may be less inclined to listen to advice or warnings or take other points of view into consideration.
This is not to say your confidence in your abilities isn't earned, or can't even be useful to your team. After all, a confident leader inspires their teams' trust and willingness to follow them on a project!
However, a balance must be found between not being confident enough and being overconfident. The perfect balance falls in the middle; when you project a calm, capable air but are eagerly willing to listen to feedback, suggestions or even ask for clarification on things you don't know, you're in the perfect position to manage a team.
After all, a project manager who alienates their team may find themselves facing demotivation and unnecessary struggle with an unwilling team. Furthermore, a project manager who doesn't ask for needed clarification on some aspect of the project for fear of looking inexperienced or inept can produce disastrous results later in its life cycle.
The practice of not becoming overconfident also goes hand in hand with this next aspect of proper project execution:

Listen Respectfully to Your Team and Stakeholders
One of the hardest aspects of project management which doesn't happen to appear in a book is managing people. As a project manager, you will encounter team members from all walks of life with different cultures, attitudes, and beliefs. It is important to do your best to connect by treating all members of a project with respect.
Even if you feel that you know best, you must listen carefully to what your team members and stakeholders have to say. Even if you don't take their feedback or opinions to heart, showing respect by listening and considering their thoughts (especially during face-to-face meetings) will make all the difference.
After all, as a project manager is only as successful as the team you lead. If your team members are dispirited, frustrated, stressed or dissatisfied, it will reflect poorly on the project in terms of budget, time and quality.
However, a satisfied team that feels their contributions are valued will work quickly and efficiently and become impassioned about their work. This spells great news for the end goal of the project.
Conclusion
So what's the big takeaway here? It's pretty simple:
While you're developing the technical skills and expertise required as a project manager, make sure you're working on your soft skills too.
After all, as a project manager is only as successful as the team you lead. If your team members are dispirited, frustrated, stressed or dissatisfied, it will reflect poorly on the project in terms of budget, time and quality.
Whether it's creating open lines of communication, strong interpersonal working relationships, or constant assessments of risk and scope, the seven practices outlined here will serve you well in managing successful projects.