Finding the best Lean Six Sigma certification course can make or break an aspiring professional's career. With Lean Six Sigma becoming more and more prevalent in project management and process quality, trying to find the best Green Belt training program is critical.
But with so many test prep companies offering Lean Six Sigma Green Belt courses, how can you can find the course that's best for you?
That's where we come in!
We've done the research and broken down the six best Lean 6 Sigma Green Belt prep courses available for students to take online. The chart below will help students find the course that best fits their individuals needs by quickly comparing the different features side-by-side.
Best Lean Six Sigma Online Green Belt Training Programs
Lean Sigma Corporation Green Belt Course
(Rank: #1)


OVERALL RATING:★★★★★★
PROS
 Practice Questions:
In order to understand the material that will be on the Lean Six Sigma Green Belt exam, Lean Sigma Corporation offers a sizeable volume of practice questions for students to answer. These questions are incorporated into both lesson plans and full practice exams.
 Course Demo:
For students who are unsure of Lean Sigma Corporation's effectiveness as a LSS Green Belt prep course, a free course demo is provided that clearly demonstrates their eLearning platform. This should help to ease any anxiety from prospective students.
 Unlimited Access:
Students who sign up once for this Lean Six Sigma Green Belt course will receive unlimited access to all of its learning materials, including their video content and practice exams. This means that Lean Sigma Corporation's study material can serve as an excellent course of CPE.
Bottom Line: Whether you're a first-time student looking to learn more about project management or a seasoned professional who needs to brush up on the essentials, Lean Sigma Corporation has the all-around best online course for you.
Tweet
---
MSI Certified Lean Six Sigma Certification Course
(Rank: #2)
OVERALL RATING:★★★★★★
PROS
 Access Time:
When students sign up for MSI's Lean Six Sigma Green Belt course online, they will be given a full year of access time. This should be more than enough time for students to complete the large volume of coursework at their leisure, which can prevent a lot of undue stress during the study process.
 White Belt Course:
Students who are interested in seeing what both MSI and Lean Six Sigma has to offer can benefit from their free White Belt course. It only takes 20 minutes and ends with a 15 question certification exam, making it an easy way to try out their educational material and learn more about the LSS ideology.
CONS
 PDUs:
While this Lean Six Sigma Green Belt course doesn't offer the lowest amount of professional development units, it comes very close. Some individuals may need to pursue additional avenues of education in order to meet the requirements for CPE or higher LSS belts.
Bottom Line: MSI offers one of the best Lean Six Sigma study programs. Their low prices, enticing trial offer, and certification exam at the end ensure students will have all the tools they need to begin a promising career in project management.
Tweet
---
Grey Campus Lean Six Sigma Certification
(Rank: #3)


OVERALL RATING:★★★★★★
PROS
 Private Tutoring:
The three different packages GreyCampus offers for their Lean Six Sigma Green Belt online prep courses are designed to meet the needs of most students. However, they also provide the option for small groups of individuals to schedule private tutoring sessions as well for more hands-on instruction.
 Professional Accreditation:
GreyCampus' LSS Green Belt review courses are certified by the IASSC, which helps to ensure that enrolled students have invested their time and money into something worthwhile. Not all prep courses can boast this feature, and many will simply offer their own form of vanity certification instead.
CONS
 Customer Support:
According to reviews left by students who have enrolled in one of GreyCampus' courses, their support team isn't very helpful. With only one way of getting in touch and a slow turnaround, this is one aspect of their educational material that leaves a lot to be desired.
Bottom Line: GreyCampus is perfect for beginners with its large library of study materials and private tutoring options. Any students enrolled in their LSS Green Belt course will be guided every step of the way to certification.
Tweet
GO TO GREY CAMPUS LEAN SIX SIGMA
---
Opex Learning Lean Six Sigma Green Belt Certification
(Rank: #4)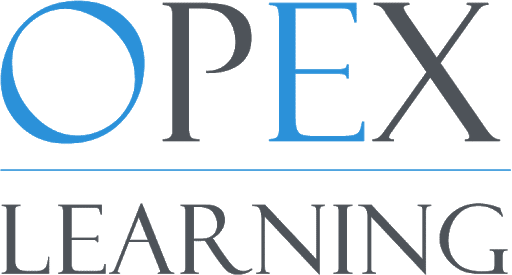 OVERALL RATING:★★★★★★
PROS
 Guided Instruction:
Although somewhat simplistic, the video instruction provided by OpEx Learning has a specific purpose. Since this course is based around Minitab — an essential program for Six Sigma professionals — all their video content is based around the platform.
 Long-Term Education:
Unlike other certification prep courses, OpEx Learning isn't just interested in helping you pass your exam. Thanks to their Job Aids feature, enrolling in their course can help you find a rewarding career after becoming a certified Six Sigma Green Belt.
Bundles and Discounts:
If you want to save some money on your test prep fees, this course has bundles and alternative packages that can help you save some money. Feel free to enroll in a more affordable course with reduced Minitab access— or opt for their Black Belt course to get both belt levels at a bundled rate!
CONS
 Limited Support:
Without a dedicated phone number for contacting their support team, you may have some difficulty resolving any issues in a timely manner. They have a helpful email contact form and public social media channels— but this isn't as effective as a direct phone line would be.
Bottom Line: OpEx Learning offers Six Sigma prep with laser-guided precision. If you want a course with few distractions and flexible pricing, this is a fantastic choice!
Tweet
GO TO OPEX LEARNING LEAN SIX SIGMA GREEN BELT
---
Pyzdek Institute Lean Six Sigma Course
(Rank: #5)


OVERALL RATING:★★★★★★
PROS
 Support:
In the rare case that a student enrolled in Pyzdek's Lean Six Sigma Green Belt course has an issue with their prep program, the available support options are convenient and effective. They offer both an email contact method and an online forum populated by staff members.
 Minitab:
One extremely important Lean Six Sigma tool is Minitab, a commonly used statistics program. All students who enroll in Pyzdek's online LSS Green Belt course will receive a 12 month license to use this program, which can also be a useful tool for other projects as well.
CONS
 Price:
Right off the bat, a great deal of students are going to be intimidated by Pyzdek's high tuition fee. What's worse is the fact that they don't offer any kind of trial to provide students with a taste of what they have to offer. This is unfortunate and will likely cause many individuals to take their business elsewhere.
Bottom Line: Pyzdek offers an enticing package of Lean Six Sigma study materials, including educational material that focuses on important tools like Minitab. They include practical study programs and a great support team.
Tweet