How to Find the Perfect School
Hopefully you have an idea of the degree you're aiming for, the next step is choosing an accounting program – and this is a decision that could influence the rest of your life, so don't take it lightly!
Keep in mind that you will need a four-year degree in order to work in entry-level accounting positions, but if your goal is to become a CPA or work for a Big Four firm, you're looking at five years of college education.
Side note: You will have to earn 150 credits and it is advisable to complete both a Bachelor's and a Master's degree, as employers are more and more interested in Master's graduates
Answer these Questions:
1) Can you relocate?
2) Do you have good grades?
3) Can you afford a 4 year college?
4) Do you have the free time to go to classes during the day Monday – Friday?
If yes… Search this list of the best accounting programs in The US and aim for one of those. Well known 4-year schools typically have better recruiting centers. If you don't have the grades, or can't afford the tuition, look at smaller state schools nearby.
If no… Then you have two options
1) Whatever schools are within driving distance
2) Online schools
About half of the online schools aren't worth your time, but the other half offer high quality accredited degrees at a reasonable price.
To make it easier, we've identified the best online programs to save you some time.
If you want more information, click on the links and fill out the form. They will send you a free information packet.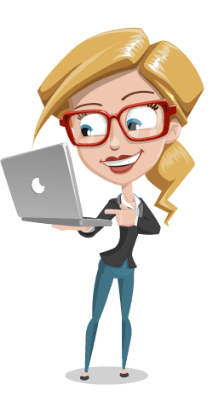 The Top 3 Accounting Degrees
• Accounting – Associate Degree (Accredited)
• Accounting – Bachelor Degree (Accredited)
• Accounting – Master Degree (Accredited)
The Top 3 Business Degrees
• Business – Associate Degree (Accredited)
• Business – Bachelor Degree (Accredited)
• Business – Master Degree (Accredited)
If this doesn't work for you, consider Community College.
You won't be able to get a bachelors degree, but you can take some of your general education classes there.