Both aspiring accountants and accounting professionals know that continuing their education will help their career.
Accounting professionals who continue their education are more likely to get:
Job offers
Salary raises
Promotions
In this article we discuss the best accounting certifications, how they can help you, and how to obtain a an accounting certificate quickly and affordably. [View Infographic]
Certified Public Accountant (CPA)
---
Both small businesses and large multinational corporations will require the help of skilled CPAs.
As a certified public accountant you will be responsible for maintaining the competitive edge of your company by ensuring financial integrity.
From tax planning and investment consulting to risk management and account analysis your cpa certification skills will constantly be put to use.
While requirements differ from state to state in general you must hold a bachelor's degree in finance or accounting before you can become a CPA.




This accounting certification is almost one of the most difficult to get. Individuals seeking to become CPAs have to pass four different exams over the course of 18 months.
Jobs for CPAs and all other accountants and auditors are expected to grow by 13% from 2012 – 2022.
This is because during the Internet wave of the mid-1990's and early 2000's many would-be accounting students opted for IT majors instead.
This means as more and more older CPAs retire, younger replacements will be needed.
For those interested, there are a variety of ways in which an accountant can acquire the spcialized CPA certification training, including both on-campus and online cpa programs.
Popular CPA Certification Training Programs:
Certified Management Accountant (CMA)
---
The CMA credential is recognized by organizations all around the world. By obtaining your CMA you prove your expertise in:
decision support
analysis
professional ethics




If you are looking to expand your career potential a CMA certification will most help.
To qualify for this certification you must hold a bachelor's degree and have been involved in management accounting for at least 2 years.
After meeting these qualifications you must pass a $700 two-part exam, taking both parts within a year of each other.
On average, CMAs make one-third more money than their non-certified peers. According to hiring managers there are two CPAs for every one CMA. Due to this fact a CMA may help to distinguish your resume from the pack.
Spotlight Featured School
[Cannot display listing: Template file ../templates/default does not exist]
Certified Internal Auditor (CIA)
---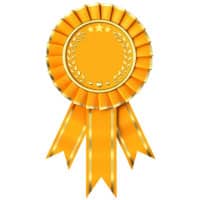 The CIA certification is the only globally accepted accounting certificate for internal auditors.
For individuals interested in the accounting disciple of internal auditing, a CIA license is the way to demonstrate their competency.
By obtaining your CIA designation you prove your professionalism and ability to serve as a key player within your organization.
CIAs provide objective assessments on the overall efficiency of a company's operations.
A CIA helps an organization by improving the effectiveness of its governance and risk management processes. However, depending on the organization a CIAs role can also include financial reporting and fraud detection.
You must hold a post-secondary degree or higher to be eligible to take the CIA exam.
This computer-based exam is offered in well over a dozen different languages, this gives students from all across the world to opportunity to better develop their knowledge of best practices within the accounting industry.
Exam prices range from as low as $50 upwards of $250 per test.
Certified Public Bookkeeper (CPB)
---
While a CPB certification isn't required to become a bookkeeper this license helps to distinguish you as a nationally accredited service provider.
By passing your CPB certification exam you will prove to your clients that their bookkeeping is based on ethics and experience.
A CPB certification demonstrates that you have the ability to do a wide range of task such as:
recording financial statements
finding accounting errors
discovering any fraud or theft
To be eligible to take this four-part exam you will need a two-year or four-year degree however, individuals with more than four thousand hours of bookkeeping experience are exempt from this requirement.
Certified Government Auditing Professional (CGAP)
---
The National Institute of Internal Auditors considers the CGAP an excellent professional credential that prepares you to be competitive in this demanding field. Whether you'd like a promotion or another advancement opportunity the CGAP certification may be the right choice for you.
By passing this challenging exam you provide yourself with an opportunity to increase you earnings by upwards of 30%.
The amount of work required to successfully pass this exam is sure to greatly enhance your accounting skills and knowledge. This new skillset is often met with the admiration and respect of your colleagues in the field.
This exam is available year round at official Pearson VUE testing centers worldwide.
Certified Information Systems Auditor (CISA)
---
Perhaps technically inclined individuals will be interested in pursuing a CISA license.
A CISA demonstrates an ability to:
audit
control
monitor information systems for businesses
If you're looking to distinguish yourself, becoming CISA certified is sure to display your IT auditing knowledge to potential employers.
To be a candidate you must have at least five-years of professional experience and be committed to taking 20 hours worth of CISA courses every year.
The CISA exams are somewhat expensive, starting around $500 for nonmembers.
Despite the testing format not being much different from other certification programs the CISA has a reputation for being difficult.
Like many jobs within the accounting and IT fields there are always openings available for very talented individuals. The CISA certainly helps to portray you in such a light.
As technology becomes interlaced into our lives more and more, there is expected to be a jump in the number of CISA positions.
Certified Bank Auditor (CBA)
---
While many certifications are available for financial professionals the CBA certification is the industry standard for bank auditors.
This certification tests potential candidates in banking specific areas such as bank law and auditing regulations.
Your main job will be to constantly ensure that the financial institution that you represent is following federal as well as internal guidelines.
Bank auditors are usually required to hold at least a bachelor's degree in accounting or a related field. Due to the nature of their work, CBAs must have an eye for detail as well as superb communication and organizational skills.
It is not uncommon for top-tier CBAs to take home six-figures per year.
Certified in Financial Forensics (CFF)
---
Forensic experts are needed in almost every field imaginable; the same is true for accounting. A CFF performs investigations, inspections, and examination or another forms of analysis to obtain answers or give an opinion.
CFF certifications are usually granted to qualified CPAs who want to specialize in forensic accounting. As a CFF you will preform a wide variety of services including:
fraud prevention
detection
family law
electronic data analysis
damage estimation
valuations
Individuals seeking financial forensics work may also want to look up the Certified Forensic Accountant program (Cr.FA).
This is another type of forensic accounting certificate, which might fit some student better depending upon need.
Certified Fraud Examiner (CFE)
---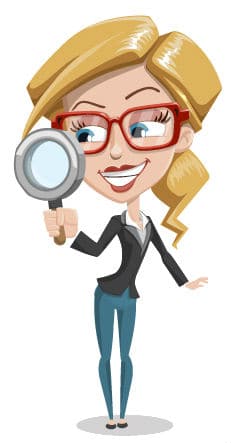 Combating fraud is often written into the job description of most accounting professionals.
Despite this if you find that you have a knack for spotting fraudulent activate a CFE certification may be exactly what you need.
A CFE is trained to not only discover fraud but also why fraud occurs.
Due to the nature of their work CFEs are considered to be of high moral character.
Because CFEs are specifically trained to spot fraud they have the potential to save a company tens of thousands if not millions of dollars, which is why they are so valued by organizations.
Like most accounting certifications, including accounting certificates online, the exact requirements differ from state to state.
However, it is not unusual for a college degree to be required to take the exam.
The $350 test will prove that you are up-to-date on the latest and best practices within the accounting fraud industry.
Certified Payroll Professional (CPP)
---
A CPP certification demonstrates your skills and knowledge in the payroll field. This credential is granted by the American Payroll Association, which has been around since the 1980's.
After its initial launch the CPP quickly became the industry standard certification for payroll professionals.
To be a CPP you must be competent in all areas involving:
taxation
health benefits
accounting
To be eligible for the CPP exam you must have been involved in:
payroll education
administration
reporting
accounting for at least three of the last five years
The price for this exam is usually in the $370 – $425 range and can be take at any Person VUE location worldwide.
Certified Business Appraiser (CBA)
---
According to its official website, the CBA distinction grants its associates special prestige and recognition worldwide. By receiving this accolade you will demonstrate that you have knowledge only held by the most accomplished business appraisers in the world.
This achievement is one of the best, if not the best when it comes to business appraisal professionals. With this certification clients and potential employers can grant full confidence in your skills and abilities.
To be eligible for this exam you must first possess a four-year college diploma. After meeting this requirement you'll need to become a member of IBA, the official governing body of the CBA license. Lastly, you are required to take and pass a $595 five-hour written exam.
Depending on several circumstances a CBA can either work as an in-house appraiser or a consultant. For in-house appraisers the salary unusually averages out to be roughly $70,000 per year.
Consultants, which are self-employed can make as much mid to high six figures per year, depending on several variables.
Certified Credit Executive (CCE)
---
Achievers of the CCE license are capable of executive level credit management functions. This achievement created by the National Association of Credit Management is the highest certification available to those who want to demonstrate their credit management proficiency.
To obtain a CCE license you must first graduate from a four-year college.
After satisfying this requirement you must gain ten-years of financial management experience and pass a four-hour written exam.
This exam will extensively test your knowledge of:
domestic and international credit concepts
accounting law
business management skills
CCEs must re-certify every three-years.
Over the course of the three-year gap a minimum of six recertification points must be accumulated.
These points can be earned by participating in a wide range of projects. Attending seminars and conferences, serving as a presenter or panelist or teaching business credit related courses all count towards your points.
Enrolled Agent (EA)
---
This exclusive certification dates back to the 19th century Civil Ware era. An EA is a federally certified taxation expert.
By holding this license you will have unlimited rights to represent clients before the IRS.
If you're not a former IRS employee with at least five-years of experience you will be required to pass a tax code exam and exhibit knowledge of all federal regulations and guidelines.
Unlike attorneys or other professionals who may preform tax services, EAs are the only federally licensed taxation specialist. Because of this if you have a vested interest in American taxation the Enrolled Agent certification may be beneficial to your future.
Please understand that while EAs do have the right to act on a client's behalf regarding tax issues they aren't the same as tax attorneys.
If for some reason someone is required to go on trial, EAs aren't legally permitted to represent them. Instead, when criminal charges are involved a qualified tax attorney is required.
Certified Financial Planner (CFP)
---
The Certified Financial Planner Board of Standards, a non-profit organization located in the US is the institution responsible for handing out CFP certifications.
The CFP is a popular license held by over 70,000 financial professionals in the US. Once you've passed the exam you will demonstrate that you are capable of handling task ranging from estate planning to cash flow and liability management.
To qualify for the exam you must possess at least a bachelor's degree from a school registered with the CFB Board.
You also must have a minimum of three-years worth of professional financial planning employment. After meeting both of these requirements you are then eligible to sit for the six-hour exam.
Because CFPs routinely provide people advice on retirement and tax planning it is important for them to be ethical and trustworthy.
The CFPs who are the most successful always put their clients well being ahead of their personal gain.
Accredited in Business Valuations (ABV)
---
Individuals with ABV certifications hold a wide verity of positions and job titles.
New ABVs are quickly finding out that they are highly desired and talented individuals are always in demand. Unlike other financial professionals ABVs go beyond traditional analysis when it comes to business valuations.
This designation is a good way for professionals interested in becoming business valuation experts to get the edge over the competition.
Large tech companies such as Google, Amazon and Apple constantly seek the advice of highly skilled ABVs. However, the exposure that the ABV certification gives you reaches far beyond Silicon Valley.
The exam, which can cost upwards of $500 covers three separate areas:
valuation analysis
qualitative
quantitative analysis
and a section on related topics
Most states require ABVs also hold a four-year college degree.
Certified Information Security Manager (CISM)
---
Individuals interested in technology may consider becoming a CISM. Your main job will be to oversee the information security duties of your enterprise.
Day to day task include everything from system access control management to physical network security.
As more and more critical business applications go online, more CISMs will be needed to safeguard company assets.
Hackers, both foreign and domestic have targeted a vast majority of Fortune 500 companies. Because of these ever-present threats CISMs are expected to be relevant for the foreseeable future.
You are required to have a minimum of five years worth of information security work under your belt before they are eligible to take the exam. You must also be committed to a minimum of 20 hours per year of continued education in order to maintain this certification.
Certified Risk Professional (CRP)
---
When it comes to risk management professionals there is no award more prestigious than the CRP certification.
This exam was developed by the BAI Center for Certification and is only granted to individuals who demonstrate strong knowledge of:
risk assessment
identification
management
This award was developed to recognize individuals seeking accreditation as risk management experts.
As a CRP license holder you are allowed to specialize in one or more of the following specialty areas:
treasury
regulation compliance
accounting
finance or auditing
Accredited Business Accountant (ABA)
---
If you're looking to go into public accounting and are specifically interested in working with small to medium sized businesses or providing private financial services, this may be the right certification for you.
To qualify, you need to hold three years of professional experience (two of which may be satisfied through college credit). You also have to achieve a minimum score of 70% on the two-part ABA exam.
This certification is offered by the Accreditation Council for Accountancy and Taxation. While it only qualifies you for practicing public accountancy in a minority of states (Delaware, Iowa and Minnesota), the ABA certification can give you a competitive edge and even lead to a salary increase.
Certified Quality Auditor (CQA)
---
The CQA certification offered by ASQ is specifically designed for dedicated audit professionals and can enhance your salary and career prospects.
Eligibility criteria for this certification are strict: at least 8 years of full-time paid work experience are required, with three years in a decision-making position. A higher degree from an accredited school may be used to waive up to five years (for a Master's degree or PhD).
Candidates need to pass a 150-question exam based on a relevant body of knowledge in order to be awarded a CQA certificate.
Accredited Tax Advisor (ATA)
---
The ATA designation is awarded by ACAT to competent practitioners whose expertise includes delicate tax planning and tax consulting issues.
To earn this accreditation, you must pass the ATA examination. You also need to acquire five years of experience in tax preparation, planning, consulting and compliance, with 40% of this experience in the fields of tax planning and consulting. Bear in mind that for the purposes of this qualification a tax season (January to April) counts as one year.
Accredited Tax Preparer (ATP)
---
ATP is yet another ACAT-offered credential for tax practitioners.
This qualification focuses on tax preparation and requires three years of work experience in tax preparation, two of which may be waived if the candidate holds equivalent college credits.
Applicants also need to score 70% or better on the ATP examination.
Business & Finance Certifications
Many jobs blend accounting skills with finance and business savvy, and a certification can enhance your chances and credibility irrespective of your background.
Chartered Life Underwriter (CLU)
---
This globally recognized life insurance designation allows you to gain in-depth knowledge by following a self-study program in life insurance, financial planning and investment.
The program offered by The American College can cost as much as $4,400 and includes eight courses that may be taken over six months or at the student's own pace.
While this is a costly and time-consuming enterprise, the certification may help you earn one-third more than non-certified professionals. The additional training and prestige associated with the credential are extremely valuable if you intend to specialize in life insurance.
To enroll on the CLU program you will need to have three years of relevant full-time business experience. As a CLU, you will be required to complete 30 hours of CPE every two years.
Chartered Financial Analyst (CFA)
---
The CFA certificate is the mark of proficiency in investment analysis and portfolio management. This self-study program focused on investment knowledge will help you reach the very top decision-making positions in the field of investment.
The CFA program is organized into three levels from basic knowledge to applications and advanced analytical methods. Each level ends with an exam. You are expected to study for approximately six months before each exam and you need to take the three exams sequentially.
To become a CFA, you will need to become a member of the CFA Institute and adhere to its code of ethics; you will also have to acquire four years of investment work experience. This is why successful candidates take four years on average to achieve the CFA charter.
Government Financial Manager (CFGM)
---
If you work in the government sector at either local, state or federal level, the CFGM certification offered by AGA (Advancing Government Accountability) can be a valuable asset to your career. This highly respected credential shows that you are proficient in many aspects of government finances ranging from taxes to laws and budgeting.
To become a CFGM, you need to hold a Bachelor's degree from an accredited institution and at least two years of full-time experience in government financial management.
You will also need to abide by AGA's Code of Ethics and to pass three CGFM examinations covering government accounting and financial management and reporting.
Certified Valuation Analyst (CVA)
---
This certification awarded by the National Association of Certified Valuation Analysts (NACVA) ensures high quality in business and intangible asset valuations.
Candidates for CVA certification need to hold a CPA license or otherwise demonstrate the necessary theoretical knowledge and experience (two years full-time or over 10 business valuations). In addition, you must be a NACVA member and attend a five-day training program.
To become a CVA, you will have to complete a case study or report for peer review, submit six reference letters and pass a five-hour examination.
The CVA is the only valuation certification accredited by the NCCA (National Commission of Certifying Agencies) and as such it is a valuable credential if your career leads you towards the field of business valuation.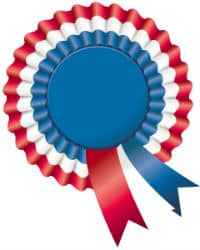 Continuing education has become one of the most effective and affordable ways of improving your career.
Whether you wish to:
Increase your salary
Promote to a new position
Move to a new industry
Our goal is to help you move forward.
As education continues moving online, you have a golden opportunity to take advantage of this technology that wasn't available 20 years ago.
Online Accounting Certification Programs
Penn Foster – Online only
---
Penn Foster is a self-pasted online accounting program which grants certifications to those looking to move into new jobs and others looking to refresh their knowledge as well as entrepreneurs looking to improve the performance of their businesses.
All credits earned via the accounting certification program are transferable to their accounting degree program, which offers student an Associate Degree in Accounting.
By the end of the program you'll be able to demonstrate to potential employers that you're a detail-orientated worker with a sharp eye and a knack for checking things twice as these are the type of skills heavily enforced by Penn Foster's curriculum.
Though prices can start as low as $49 per month, interested students are encouraged to contact Penn Foster as they handle tuition on a case-by-case basis.
Southern New Hampshire University – Hooksett, N.H.
---
SNHU seeks to provide its students with the capabilities necessary to acquire entry-level accounting positions. This online accounting certification can be taken either online or on campus however, the curriculum doesn't change. Either of these two options will provide you with the necessary skills to apply your accounting expertise to just about any industry.
All graduates of this certification program will immediately be able to confidently showcase their newly found accounting skills. These skills include using cost and managerial accounting, interpreting advanced financial statements and a strong command of best accounting practices and procedures.
UC Davis – Davis, California
---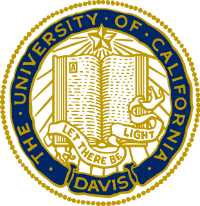 The accounting certification program offered by UC Davis promises to increase your skills and abilities as a managerial accountant.
This is because their program, geared specifically towards managerial accounting, greatly broadens your working knowledge of financial analyses and other advanced fiscal processes.
UC Davis believes it is important that graduates of their program be highly trained and ready for real word employment because as they've mentioned on their official website, nearly one-trillion (no that's not a typo) dollars was lost in 2007 by large companies in the U.S. alone due to fiscal mismanagement.
For this reason UC Davis aims to provide their students with the highest level of accounting education possible.
What is good about this certification is the fact that many of the courses required to complete the program are the same courses required to sit for the CPA exam.
This means you can essentially kill two birds with one stone by attending UC Davis not to mention the affordability, they estimate the full program will cost in-between $4,600 – $5,000 and can usually be completed in roughly one-year.
Northeastern University – Boston, Massachusetts
---
This prominent New England school located in lovely Boston, Massachusetts states on their website that their accounting certification program is aimed at individuals coming from backgrounds which are wholly unrelated to accounting. This program allows people to quickly get up-to-date with all topics necessary for basic and intermediate accounting task and processes.
In this online program you will learn accounting tips and techniques which are applicable to a wide variety of fields. Topics such as:
analysis
compiling
taxation
financial records handling
These skills and more are all taught in a way which allows students to better grasp the most important points being taught.
You are expected to complete 24 hours worth of credits for this certification. This means that it'll cost an estimated $9100 to complete, as cost per credit hour is roughly $380.
Linfield College – McMinnville, Oregon
---
Most of the certification programs mentioned so far don't require any prerequisite skills or achievements however, at Linfield College you must already be a college graduate in order to apply to their accounting certification program.
This certification has a strong emphasis on government, corporate, non-profit and public accounting. They go on to boast about how their certifications better positions its students to successfully fill roles such as tax preparers, auditors, credit analyst agents, collectors, revenue agents, and more.
Tuition for Linfield College's accounting certification program is handled on a case-by-case basis. For this reason it is best to contact the school for more accurate pricing information. However, it should be noted that financial aid is available to those in need.
Post University
---
PU's Malcolm Baldrige School of Business offers a similar accounting certification program to Linfield College's in that you must already possess a Bachelor's degree to be admitted.
Once you've met this requirement you're then eligible to become a Post University accounting certification student. Students enrolled in this renowned certification program are exposed to a majority of the same topics covered in undergrad accounting programs. For this reason PU is an excellent choice for students coming from undergrad programs unrelated to accounting as well as accounting professionals seeking a refresher or updated information on the field.
This online program is open to students in all U.S. states except Arkansas and Rhode Island. According to the official website tuition for the 2014 – 2015 year came in at $570 per credit hour.
Rasmussen College
---
Rasmussen offers accounting certifications to students seeking to advanced their accounting knowledge and knowhow. This school is divided into dozens of real life campuses as well as the online campus and has just over 13,000 students enrolled nationwide.
Some of the courses offered by Rasmussen include:
intro to business
financial accounting
payroll
income tax
principles of management
business systems
career development
excel
Along side these fundamental accounting classes include math heavy courses, which will better prepare students for the practical math skills necessary to be successful at accounting.
Expect to pay somewhere around $12,000 for this certification program as it requires 39 hours worth of credits. The cost per credit hour is around $310.
Visit Website
UC Berkley – Berkley, California
---
UCB offers its students a comprehensive, yet affordable accounting certification program. Offered by the world famous Haas School of Business, this program focuses on providing its students with the education necessary to thoroughly understand all fundamental principles of accounting.
This rather small online and on campus course packs a big punch for its size. Not only do you get the prestige that goes along with being granted a certificate of completion from a big name school but you're also provided with a high quality education which is virtually unmatched by other certification programs.
Perhaps what is best about UC Berkley is the availability. Unlike other, more expensive yet lesser-known schools, UCB doesn't require students enrolling in this program to have a Bachelor's degree. In order to be granted this certification students must pass all required courses with a letter grade of 'C' or better however, students seeking a Certificate with Distinction should strive for a combine course GPA of 3.7 or higher.
Overall, this program makes the list due to its name recognition and the extremely low tuition price of roughly $6,900 for the entire program.
George Mason University – Fairfax Virginia
---
U.S. News, which is known for its respectable list of the top colleges in the United States, has ranked many of GMU's business programs at the top of their list for many years now. This means that any student seeking to attend this esteemed program is sure to get a quality education.
According to their official website, GMU's online accounting students should already possess a Bachelor's degree although the major is unimportant. This certification is mainly focused towards individuals without accounting backgrounds who would like to sit for the CPA exam.
By completing this 30 credit hour certification program you're sure to cover all of the necessary topics needed to successfully pass this exam. While a letter grade of a 'C' is required for most classes, other more important classes such as the managerial and cost accounting as well as the accounting information systems classes require at least a 'B-'.
Students seeking further information are encouraged to contact the school directionally as they will be able to better answer questions about tuition, financial aid and other questions that may arise.
Champlain College – Burlington, Vermont
---
Champlain College offers students the opportunity to study for their A.S and B.S degrees as well as a standalone certification in accounting. Champlain claims to give their students the edge by providing a more personalize approach to online learning.
They also boast about a 'near perfect' success rate for students who sit for the CPA exam after completing the rigorous business and accounting courses that they offer. The skills learned throughout these courses will prove to be infinitely beneficial as you seek out new job opportunities in the accounting field. This is true because no stone is left unturned, virtually all areas which are critical to accounting are covered in great detail and students are able to walk away from the program confident in their newly found skills.
Tuition at Champlain College is just over $600 per credit hour.
UVA – Charlottesville, Virginia
---
When it comes to name recognition not many schools on this list can top UVA. This prestigious university was started in 1819 by former US president Thomas Jefferson. Since its modest beginnings, UVA has blossomed into one of the foremost business and law schools in the entire country.
The instructors of these courses wholly understand that accounting is the backbone of every successful business regardless of industry. This certification has a strong emphasis on commercial law, taxation, and corporate accounting and prepares students to pass the Certified Public Accountant exam once the entire program is complete.
Even if students only enroll in 2 classes per term this certification can be earned in less than two-years making it the idea choice for busy professionals or working parents seeking to advance or change their careers.
Brescia University – Owensboro, Kentucky
---
This accelerated online accounting certification program is geared toward beginner and mid-level accounting professionals looking to either break into the industry or expand their employment opportunities.
The tough courses offered at BUonline aren't for the faint of heart. They are design to expose you to as much accounting material in as short a time as possible. For this reason attendees of this program should be willing to commit to several semesters of demanding classes and ample homework.
However, fret not because according to the schools official website job outlook for graduates of this program looks great. Students with the type of accounting expertise taught at BUonline can obtain decent paying jobs as payroll accountants, government auditors, tax advisers, and professional financial analyst.
Before graduating with your accounting certification students at this university are required to possess a Bachelor's degree from an accredited institution and pass all required courses with a combine GPA of 2.5 or better.
Kaplan University
---
Kaplan's reputation as a premier online education platform has been gaining a lot of traction in recent years.
This program introduces students to a vast assortment of accounting topics geared towards mid-level positions.
Topics such as:
financial reporting
accounting systems
business law
cost accounting
advanced auditing techniques
At a price of $460 per credit hour and a minimum of 16 credits required you should expect tuition to hover around $7300 for the complete program.
The Top 25 Accounting Certificate Programs
Related Content:
---
Featured Accounting Programs
[Cannot display listing: Template file ../templates/default does not exist]